Thank you to eBay and ShopStyle for sponsoring this post.
Ok so maybe titling this post "how to style bookshelves" is a little misleading. It's more like, "how I styled my bookshelves so I don't cringe when I look at them anymore." Yeah. That is way more accurate. Our bookshelves are located in a room that is multi-purpose. Sometimes it's a playroom, sometimes it's a sitting room, sometimes it's a wrestling rink… mostly the latter. Either way, the bookshelves have become a dumping ground for things that don't really have a place. And I know that bookshelves are for books, but we had way too many that were just collecting dust. Now that we are spending so much time at home, I have been trying to do mini home projects that I never had time for before. A bookshelf make over was at the top of my list.
When I envisioned my ideal bookshelves, I pictured a mixture of books and photos surrounded by unique, yet meaningful objects. Enter eBay: the home of all things unique, one (or some) of a kind, with the perfect mix of new and vintage. I wanted to take a few things that I already have and style them with pieces that show my family's personality. I started my search on eBay's home decor page and searched for pieces that I thought represent me and my crew (baseball, bike riding boys, words and signs about home and family.)
Warning, you will get sucked in and will want all the things. I couldn't be happier with how this space turned out. One thing I just discovered about eBay is that they have tons of new merchandise that you can buy immediately without bidding on. Everything I purchased for my bookshelves I found by filtering to "buy it now" because when I want something, I want it now! Just me?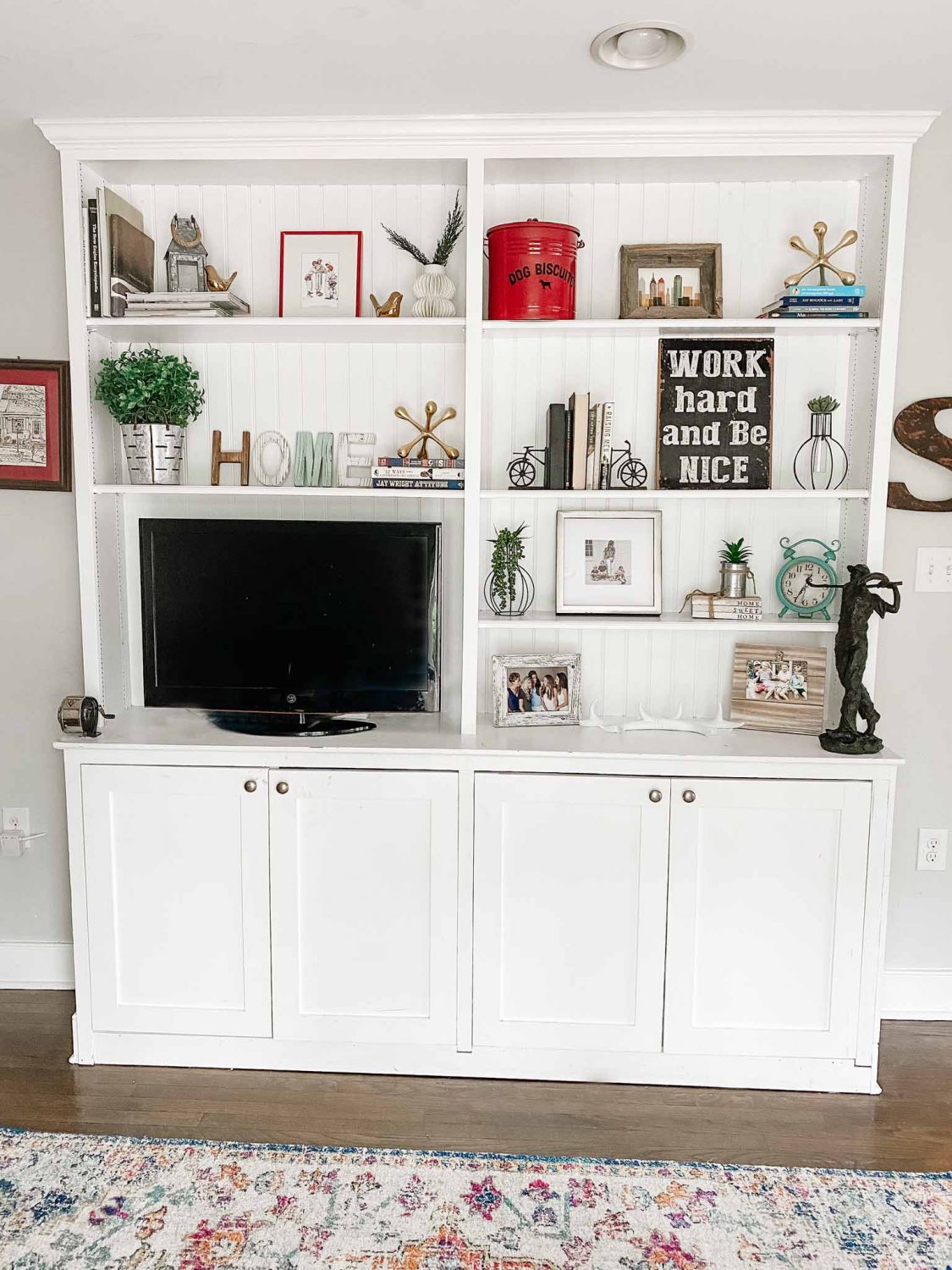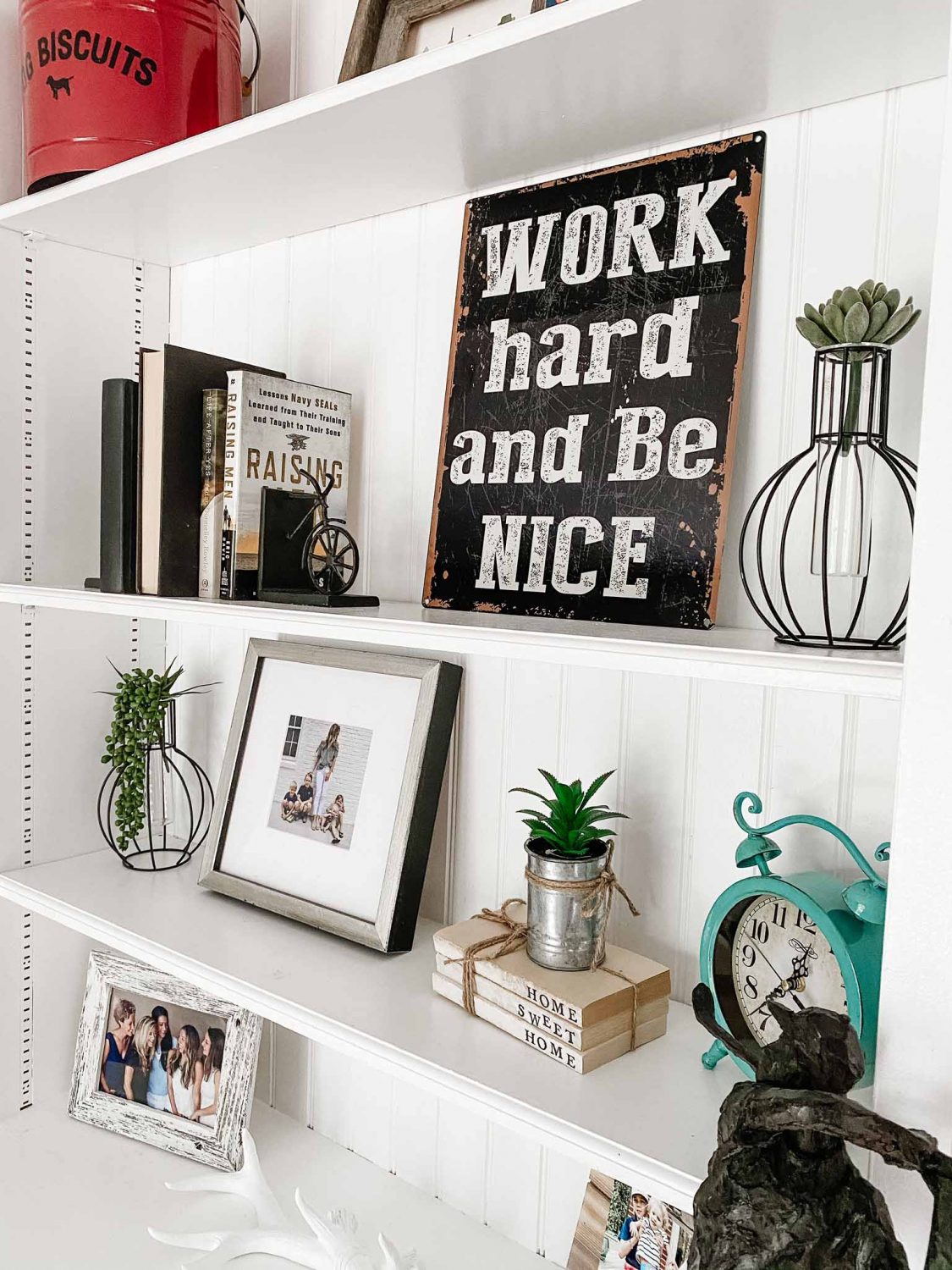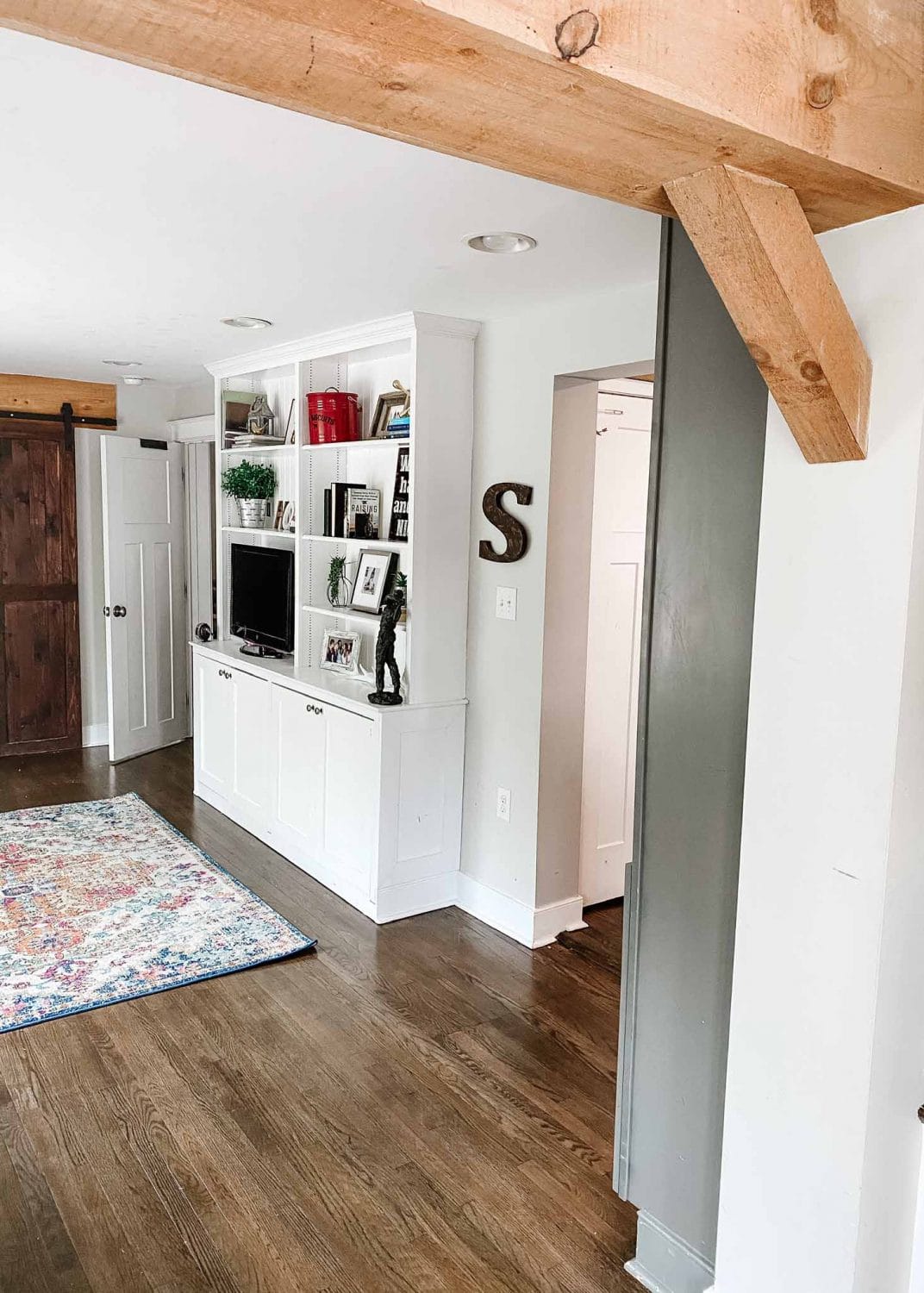 All of the pieces I purchased from eBay are linked below….
And because you can't do a make-over post without a little before/after action….
Before…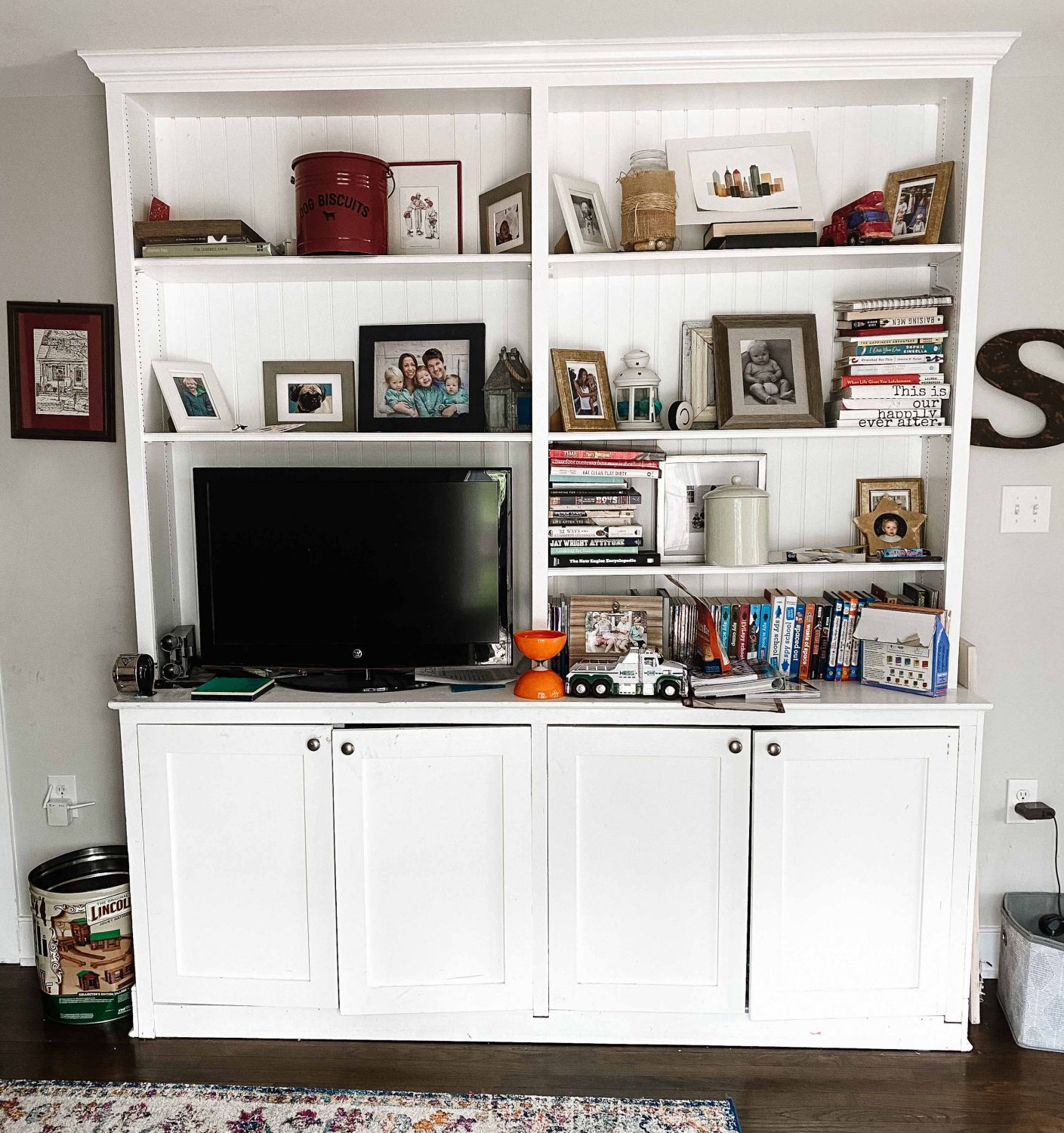 After….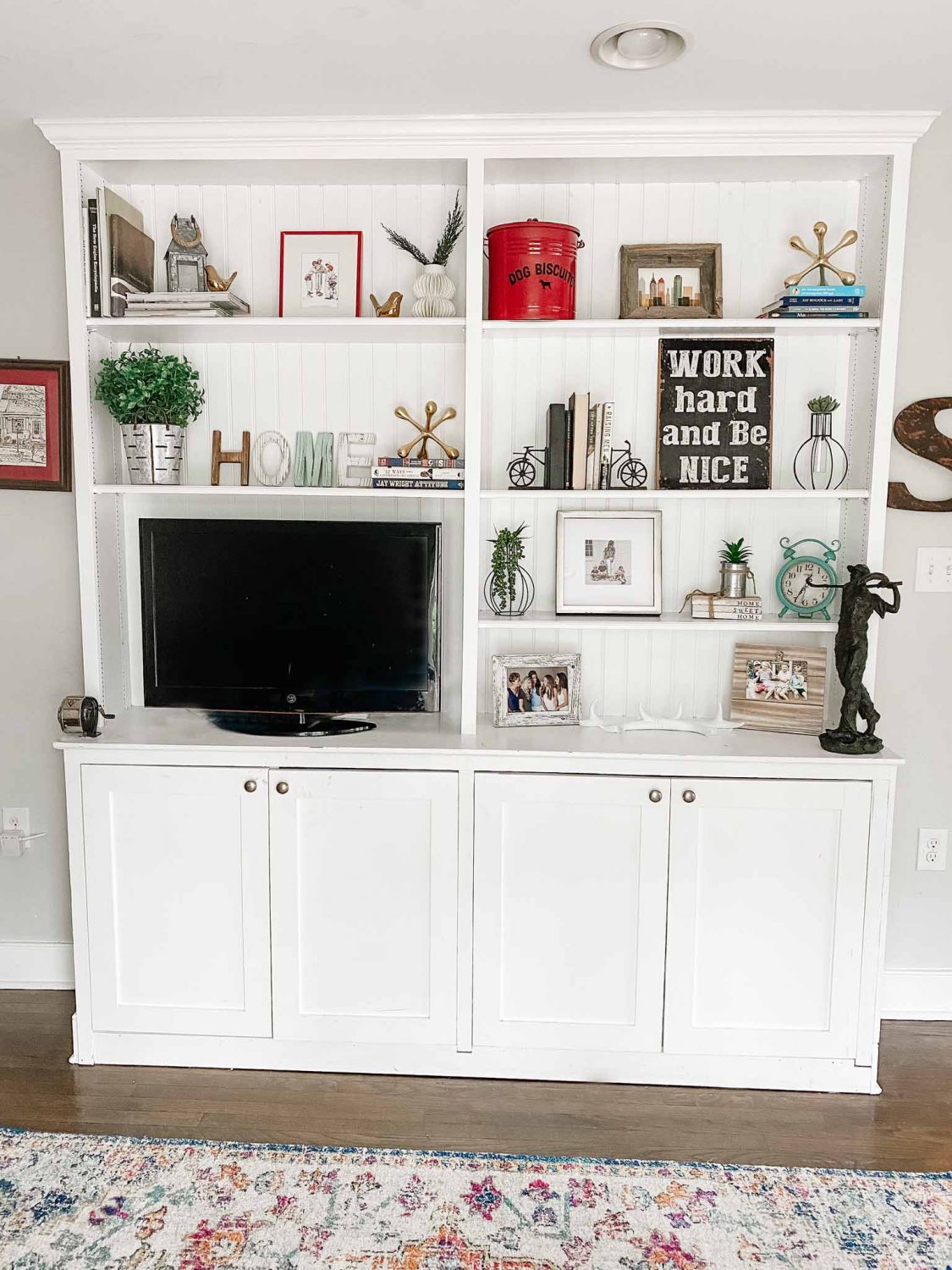 Check out more bookshelf decor from eBay that I found and love…..