If quarantine has done anything in the past few weeks besides upping my skincare game and cortisol levels, it has sometimes forced us all indoors because of the rain. It's been a wet one over here in the Philly area, and with an entire family that loves to be outdoors it's been a bit of a strain. It's also put a bit of strain on my tan, aka the 2 trips we were supposed to take to warm, tropical weather that were sadly cancelled. Don't get me wrong, I lather on the SPF for skin protection! But it's always nice to have a warm, dewy glow am I right? Enter the best self-tanner. But with so many on the market, how is a girl to know which one won't make her look like an Oompa-loompa and maybe like a bronzed goddess? Not to worry, friends, because I am sharing the best tried-and-true self-tanners on the market!
But first, a few beginning rules:
Exfoliate, exfoliate, exfoliate. Exfoliate your skin 24 hours prior to applying self-tanner. You don't want splotchy tan skin!
Test run. Apply a small amount to an area of your body where no one can see. If you're pleased with the color, time to apply everywhere! And remember, read all the directions first and follow to a T.
Okay, now it's time to get to the exciting stuff!
The Best Self-Tanner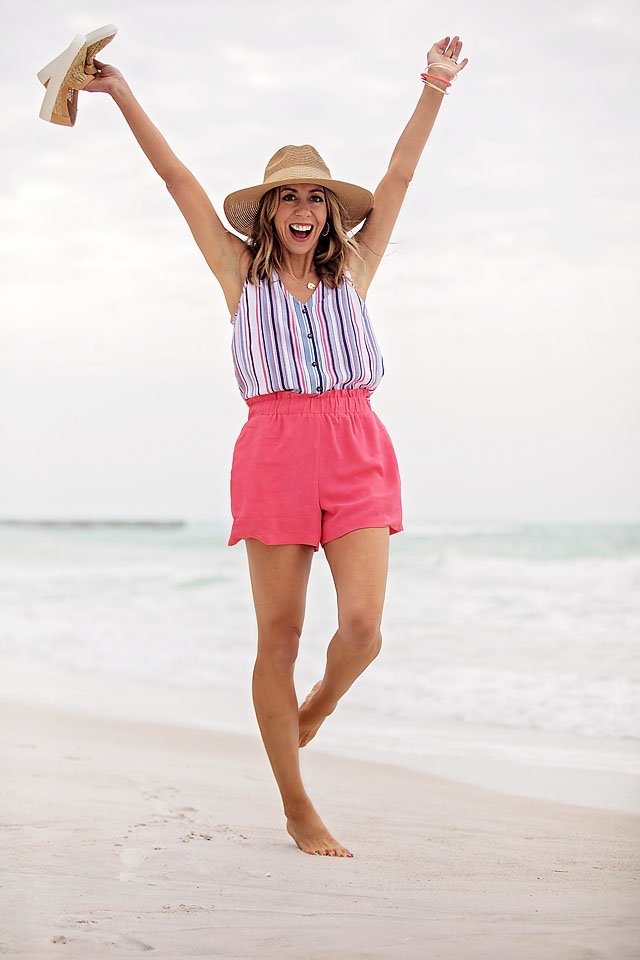 I have used the standard St. Tropez a dozen times and I love it. I have also used their tanning facial mist spray and it has been flawless. I don't know how it works, but no need to rub in! There are a few different kinds of tanners with St. Tropez now that some of the girls on my team have tried (gradual tanning lotion, express tan, dark tan, in-shower tan) and they are all so good. So to choose the one that's best for you it depends on time and color!
A new self-tanner I just started using are these Isle of Paradise tanning drops in Medium. There is a reason they sell out fast, because they are THAT good! Just mix in about 2-4 drops (more drops = more color) with your moisturizer for an all-over glow. Yes, even with your body lotion! They require no rinsing off and leave a little sparkly glow on your skin. If you are going to apply this to your whole body I would still recommend letting the drops/lotion mixture to dry on your skin before putting on clothes, just to prevent any potential color rubbing off!
Shop More of our Favorite Best Self-Tanners Below