Summer has officially started and at-home learning has ended for many kids. Really that's just code for: I-have-to-entertain-my-kids-for-more-hours-of-the-day. Actually in all honesty I think it's ok for kids to be bored. That's when they are forced to be creative. That being said, heat is real, pools may be closed, and water makes everyone happy. That's where the water activities come in. We found outdoor water activities that are fun for all ages, provide hours of fun and help to beat the summer heat. My kids have been absolutely loving this water slide and have turned it into a full on obstacle course. It's been fun to watch the "friendly" competition and camaraderie.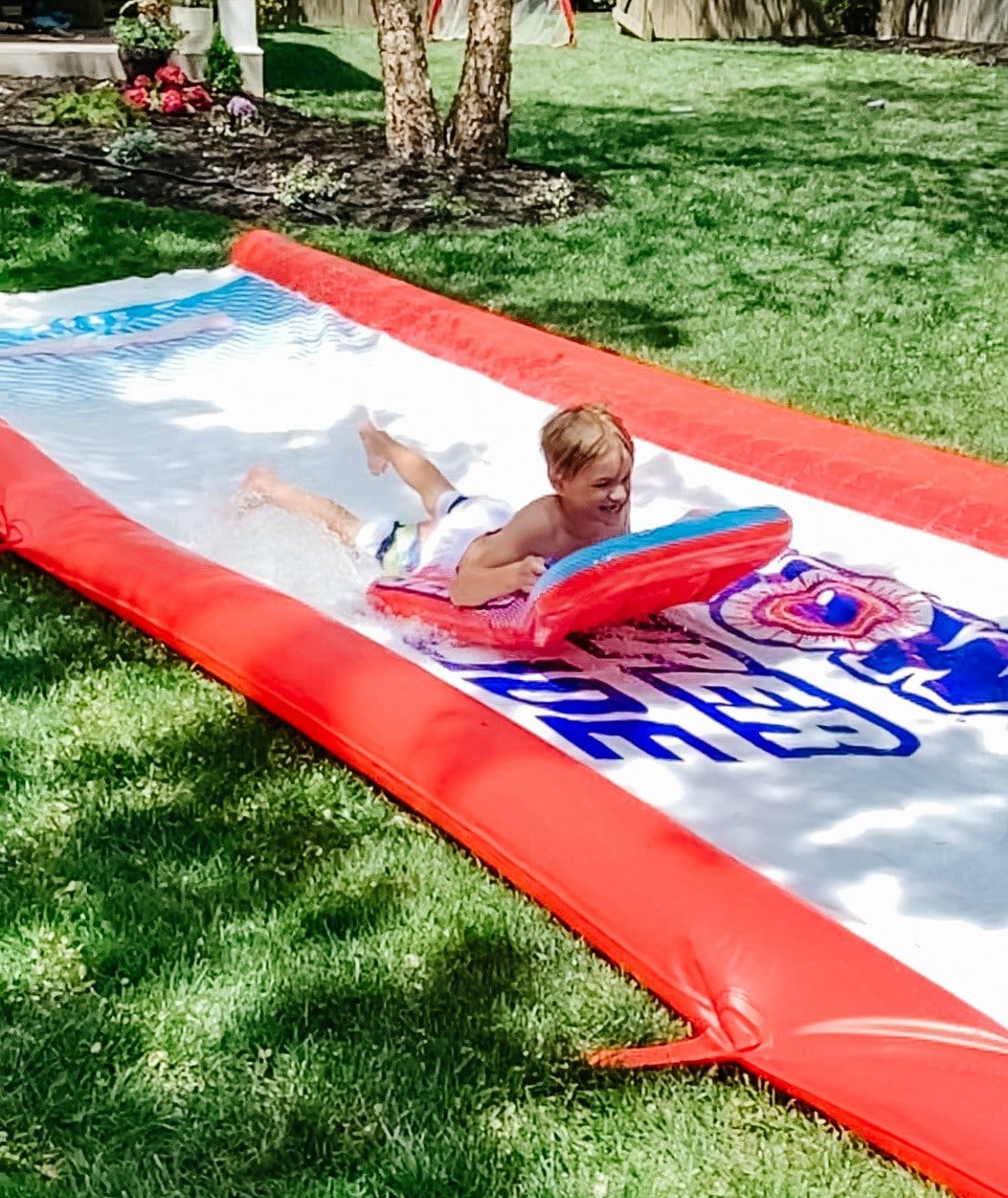 Amongst all the water activities we found, another winner (and fun for all ages) are these Water Beads. More about water beads plus more stay at home activities in this post.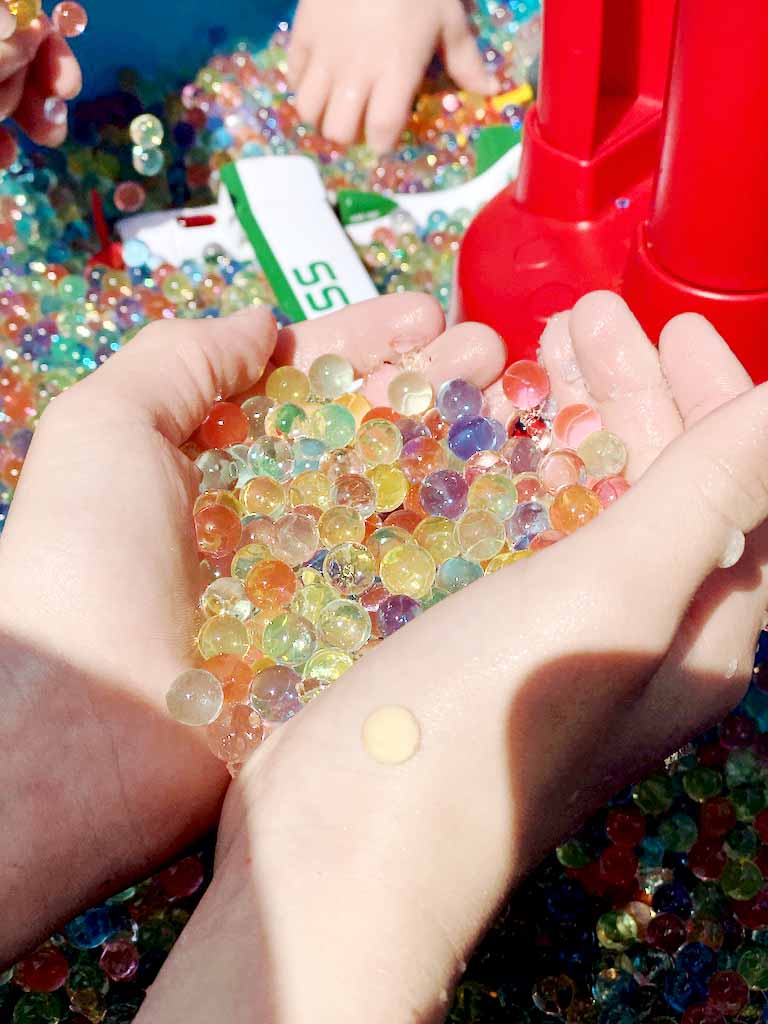 Best Water Activities for Tweens and Teens
While the water slide has been a family favorite we are excited to test out some more fun activities – here are a few DIY ideas that all include water balloons!
Swap baseballs for with water balloons for an epic batting practice.
3 Words: Water Ballon Piñata.
Remember capture the flag? Now just add water balloons.
More Fun Water Activities Below
Best Water Activities for Toddlers
For the younger kids and toddlers a water table seems like a staple. Easy tip: Add some measuring cups or strainers for some fun water play. The younger kids have also loved this splash pad and water doodle mat.
Lots More Water Activities Below