Summer weddings may look a little different this year due to an unwanted guest named COVID-19. They may have more of a casual vibe, or maybe plans changed and it's an intimate backyard soirée. Depending on the look you are going for and the atmosphere, your attire could range from #extra to #extracomfortable. Not to worry, friends, because you know we have you covered from head to toe with all the best summer wedding guest dresses.
And to all of the brides and grooms who have had to cancel or reschedule their weddings in the past few months: I am so sorry! All the planning, planning, and more planning may seem like it was for nothing, but I promise you you will have your special day and shine brighter than ever ❤️
Wedding Guest Dresses
First rule of outdoor weddings: wear wedges! Some girls on the TMC may or may not have gotten this memo in the past, and their stilettos were sinking into the ground (while pregnant). So, speaking from experience, opt for comfortable shoes that will play nice in the grass. If you still want to show off those sassy heels, may I suggest you purchase these to put on the bottoms of your heels. Second rule: comfort is key. This easy faux wrap dress cinches in all the right places. And the flirty hem is perfect for hitting the dance floor.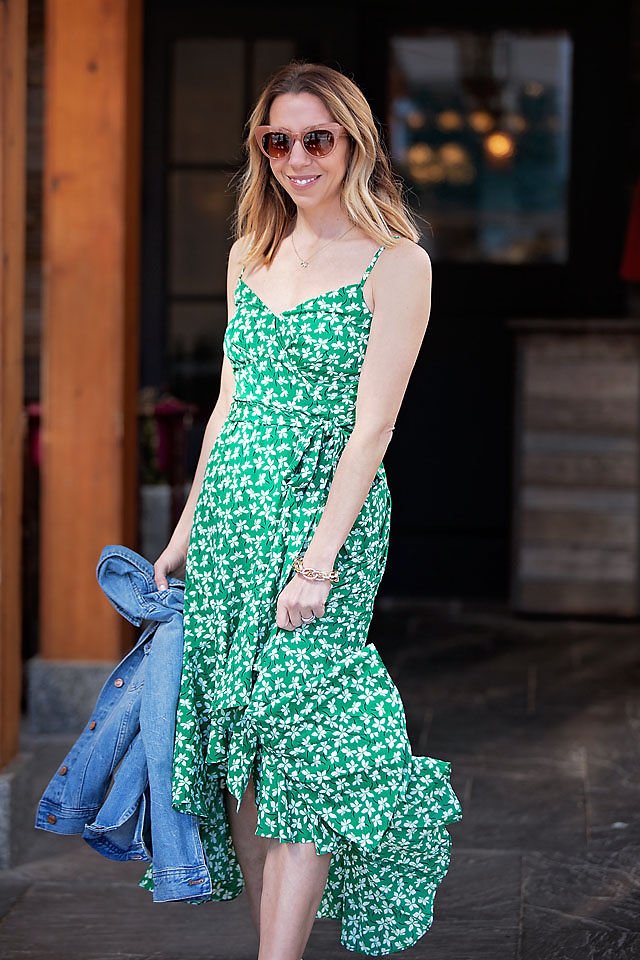 Dress | Wedges (if sold out, similar here)
More Summer Wedding Guest Dresses To Love
Dressy, Grass-Friendly Shoes
Wedding Guest Bags