You asked, we delivered! Yes, my friends, we have designed a Bulldog Yoga x The Motherchic Summer Challenge just for all of you! As most of you know, yoga is a big part of my fitness routine and the fact that many yoga studios remain closed (for now) means I am continuing to do lots of yoga at home. I love that I can fit it into my schedule whenever, but also love the motivation (and accountability) of doing a challenge with all of you! So grab a friend (or your significant other) and join us! Make it a daily date in personal or virtually with either of our two custom challenges (either 10 or 30 days). Details below!
What is Bulldog Yoga and how do I sign up?
If you are new to Bulldog Yoga it's basically yoga with a little attitude. Think FUN music, major sweat, inspirational instructors and no experience needed! This is NOT yoga for yogi's only… my husband does it, my mom does it, and sometimes even my kids join in on the fun. And as a little gift to anyone new to Bulldog Yoga, you can try it for free for 45 days (which means you can do the entire challenge for nothing!). After that it is only $12.99 per month where your average in-studio class is double that for just ONE class! It really is the best gift I give to myself each month and if you read some Motherchic reader testimonials at the bottom of this post, you can see that many people agree! Sign up HERE for your free trial!
This time around we have TWO challenges to choose from. Each challenge was designed by yours truly and includes a mix of long and short-form classes so you can continue to do some of your other favorite workouts during the challenge. On days where there is a 45-60 minute class, that is all I will do. On days where there is a 10-15 minute class, I may supplement with a run etc….
How to Access the Challenge….
If you are NEW to Bulldog Yoga, first sign up for your free trial here and then you will be able to see the plans linked below!
If you're already a subscriber (or once you start your free trial), here are the plans….. 10 Day Challenge and 30 Day Challenge.
This 10 Day Challenge can be done anytime, anywhere this summer and beyond! It is a mix of fitness-forward classes and slow, flow restorative classes. For the next 10 days you will commit to 10 days of amazing yoga classes that range in length from 15 minutes to 60 minutes. A sample of the schedule is below and you can access the entire plan here.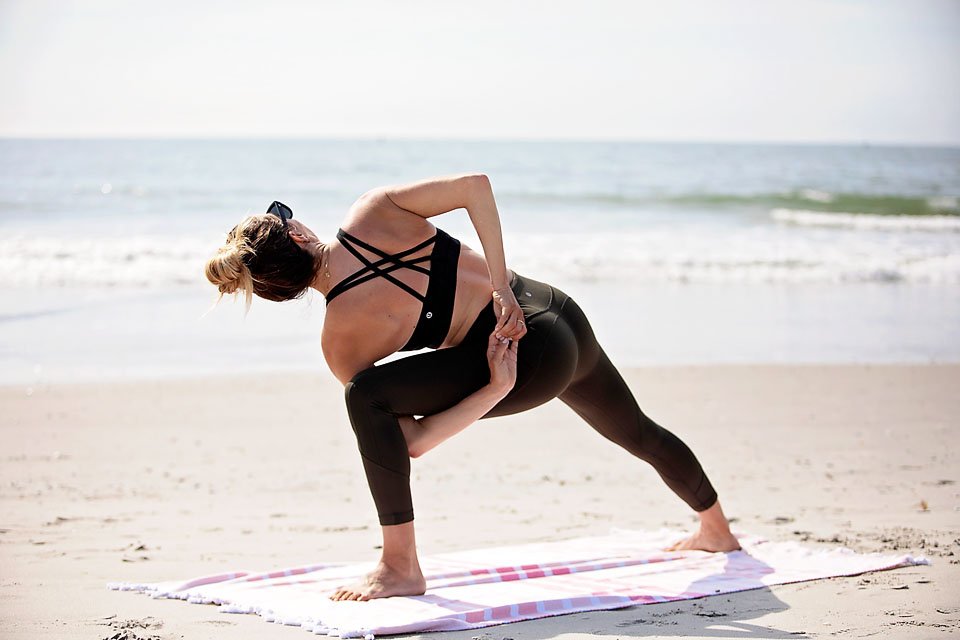 Like the 10 Day Challenge, this 30 Day Challenge is a mixture of invigorating workouts and slow, flow restorative classes. This challenge also includes four meditation sections for a little treat for your mind. The classes were designed to vary in length (shorter class, followed by a longer class) so you can supplement with walking/biking/running etc… on those shorter days if you please. Below is a sample of the schedule and you can click here to access the entire challenge.
Won't you join me?! Let's do this together and go into those mid-summer months feeling strong and rejuvenated. Make sure to use #nobullchic to share your workouts (or post-workout glow) on social media and tag @bulldogyoga and @themotherchic. We have been known to send some of you goodies along the way!
And I'll leave you will one final bit of information….
Gwenyth Paltrow is a fan! See her latest interview in Shape Magazine below….
See what people in the Motherchic community are saying about Bulldog Yoga…