A common question we get from readers is about our favorite sports bras! But a good sports bra is kind of like a good pair of jeans — they can be different for everyone! Meaning, what works for one person may not work for another. We hear you loud and clear! So The Motherchic team decided to round up their own favorites, since we range from the A-C cup range. Have a favorite that's not listed here and we need to try? Let us know!
Our Favorite Sports Bras
Abby's Picks
I love Core 10 bras because they have medium support and just the right amount of compression. When working out I like the girls to stay in place but also not to be to restricting. I love strappy details because they give me that little #extra I am looking for.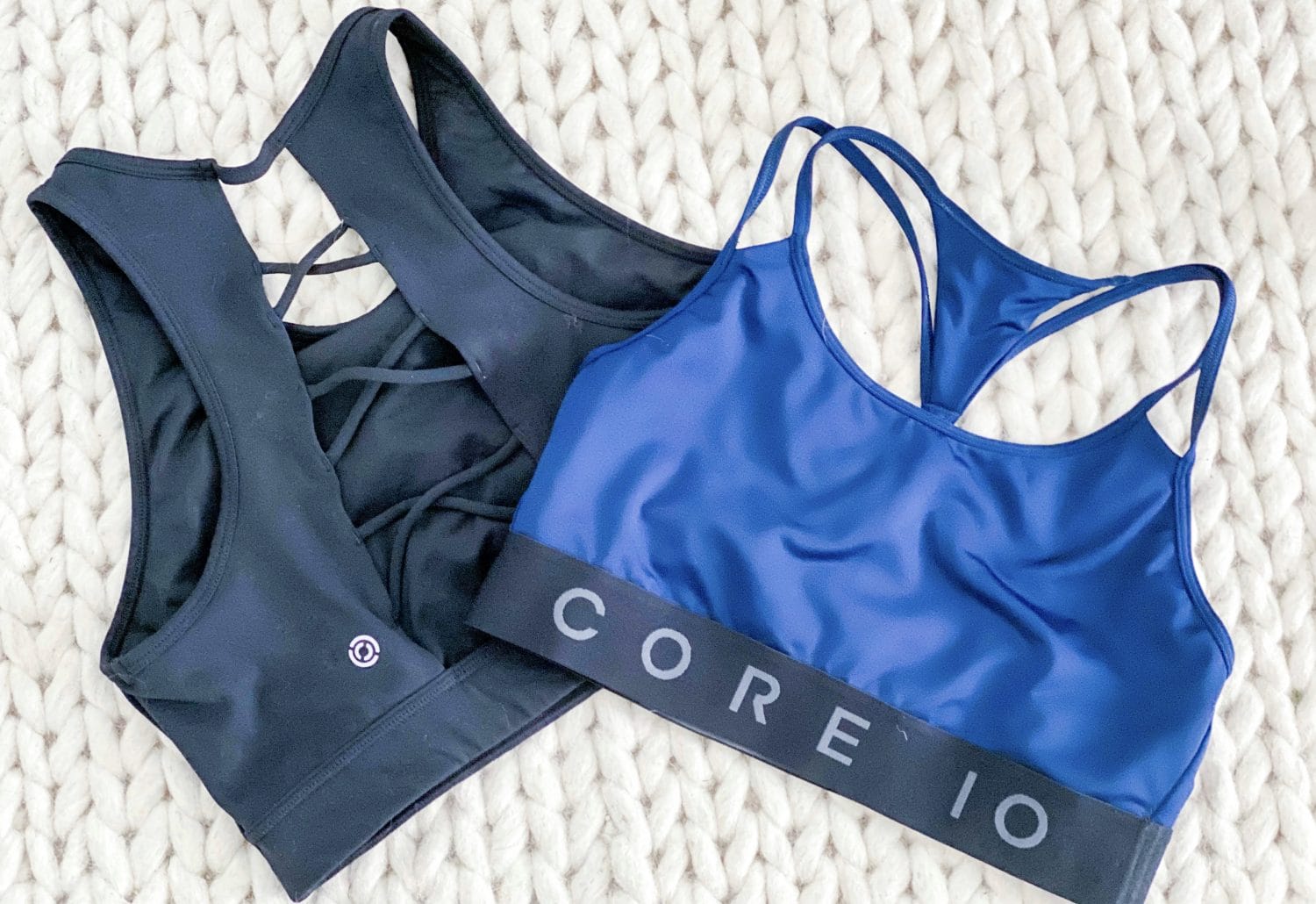 Beth's Pick
The Lululemon Y bra works best for me while taking barre classes. The straps fit nicely and not too tight under my tanks and the medium support is just what I need while hanging at the barre!
Christine's Picks
Since I'm a little on the larger-chested side (32C!) I need a good, supportive bra that really holds the girls in place for cardio or high-impact workouts. I have a ton of these Nike Dri-Fit bras for a few years now (I couldn't find the exact one pictured, but linked a similar one below) and find they work the best! Also in love with this Core 10 one which is a true second for support for me.
Left (sold out, similar style here) | Right
Lindsey's Pick
To be honest, I choose my sports bras for the fashion factor! Strappy details are probably what I gravitate to most in a sports bra. I don't need a lot of support!
Core 10 Bra | Under Armour Bra
Shop More Sports Bras
Supportive Sports Bras for Larger Chests