Doesn't stumbling on a great deal make you want to high five yourself. I know, you know the feeling… like finding the perfect pair of designer jeans at a price that will make you look twice. Or maybe the sneakers you have been coveting are in finally in stock in your size (and on sale!). I am here to tell you that you can have that feeling… everyday. With a few simple tips you will be a pro at finding the best products at the best prices while shopping at Nordstrom Rack.
Tip #1: Use the Filters
We've seen before that too many filters can ruin a picture, but in this case the more filters the better. If you are in the market for a new pair of jeans, filtering down by size is the easiest way to shop. How many times have you found the perfect pair, but then clicked through to find them unavailable in your size. SO frustrating!
I also love to filter down to the brands I know and love. This way I will know the fit, sizing, fabric, etc…. rather than scrolling for days, this helps to narrow down the selection.
Tip # 2: Best Sellers
I always check the Best Sellers tab while shopping at Nordstrom Rack. This selection is usually full of brands I love and the best basic pieces. I can usually find Zella leggings, Madewell Tees, and Cole Haan sneakers.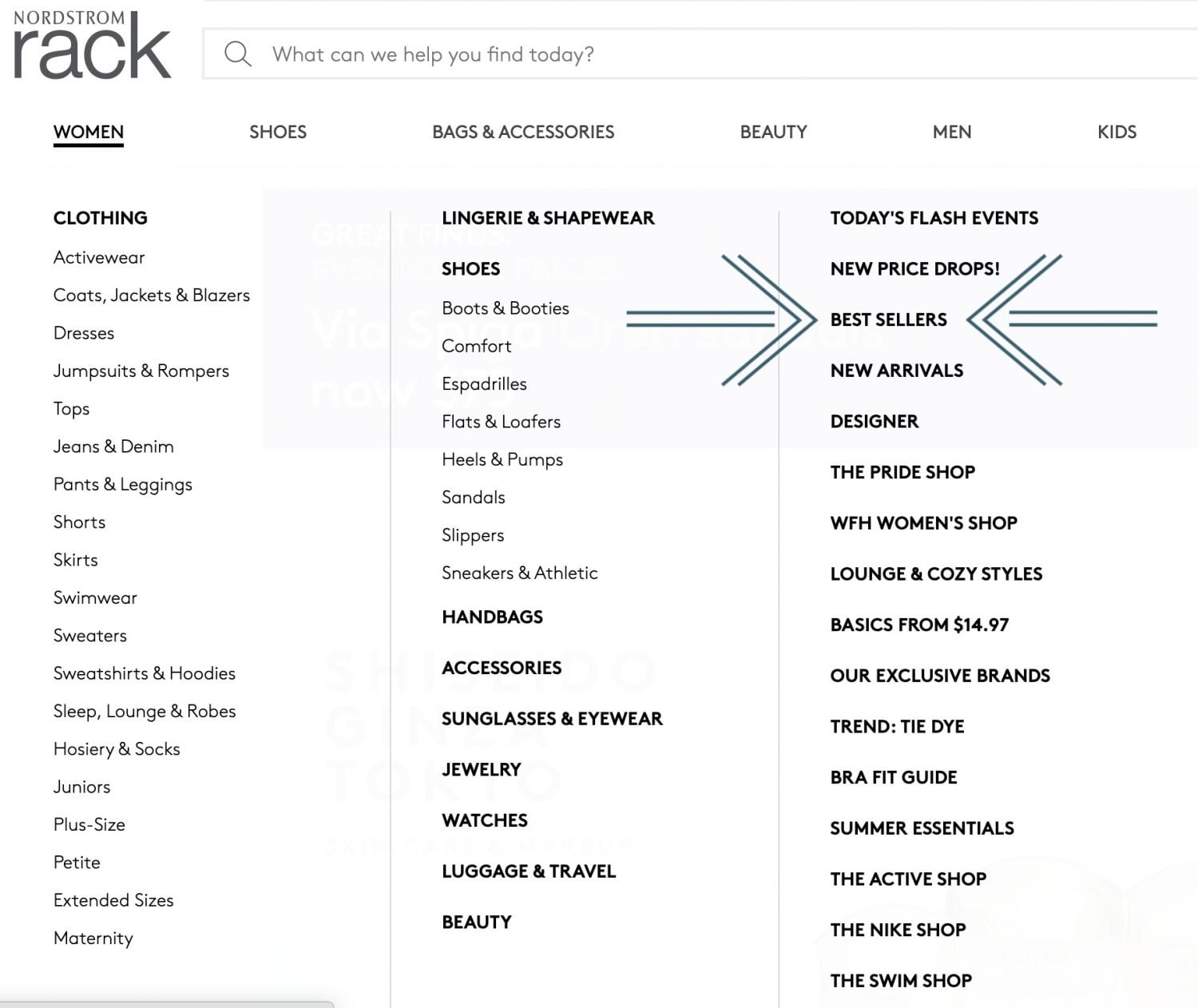 Tip # 3: Shop with Purpose
The thrill of the find is just that, a thrill! And since there are so many great deals it's tough to not buy them all. If I am looking for something specific I always check the selection at Nordstrom Rack. I use the filters and check reviews to narrow down the options. I know I can always find the best deal, but want to make sure it's exactly what I am looking for. From swimsuits to sandals the Rack really has it all. Here are a few more items that I've been eyeing up lately…
A few more tips!