As a gal in her late 30s I am surrounded by friends who are also in a similar age range. Which means that I have a few friends that are reaching a milestone birthday. And while we celebrate our birthday every year those that are turning 30, 40, 50, 60, 70, etc are just extra special. Sometimes a milestone birthday gift means going on a fun adventure, a special trip or throwing a big party. But with social distancing still in effect we wanted to come up some ways to make these milestone birthday's extra special.
All of my children's birthdays happened during quarantine this year. And with every drive by party we had I teared up a bit. Seeing my community coming together on behalf of my kids and the restraint on my kids faces knowing that they, too, wanted to hug everyone in sight was equal parts heartwarming and heartbreaking. But with each car of kids holding signs and parents honking the horn I knew that the greatest gift was just showing up. Sometimes we put a lot of pressure on the gift, instead of the meaning behind it. To take off the pressure we found the absolute best and most meaningful gifts to give for a milestone birthday.
Milestone Birthday Gift Idea: Jewelry
I get asked at least once a day about the necklaces I wear. I never take them off – like ever. Both were gifts from my husband for the bookends of our kids. The baguette was for my first son and the emerald for my last. These were definitely splurge gifts, but as stated before I wear them everyday. I also added a few other splurge and save jewelry favorites below.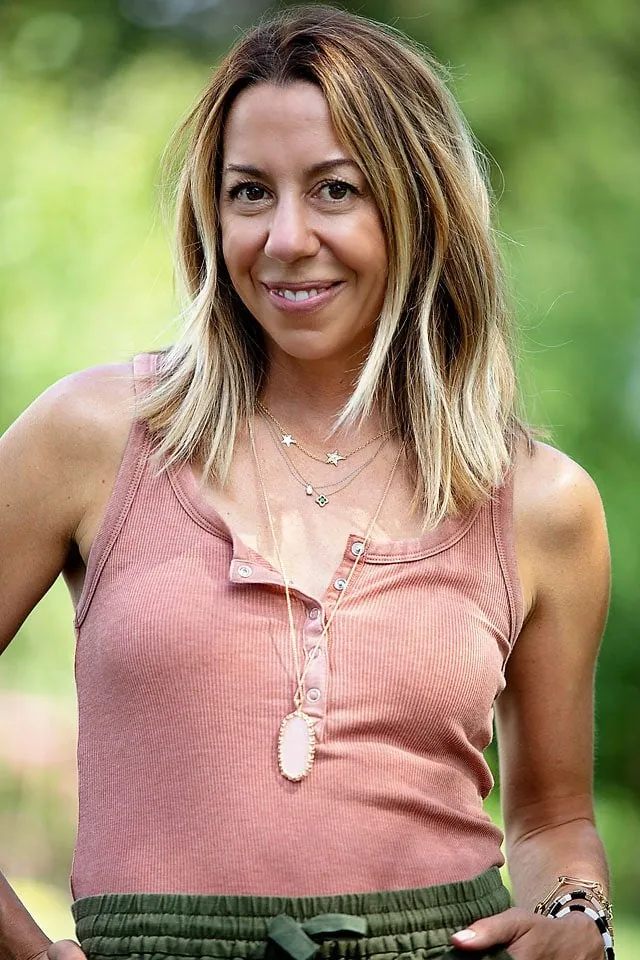 David Yurman Necklace | Star Necklace | Kendra Scott Pendant Necklace
Hermès Bracelets (available here)
Monica Vinader Pave Diamond Bracelet
Shop More Milestone Jewelry Gifts
Milestone Birthday Gift Idea: Artwork
Artwork can be very subjective, but a small thoughtful print can serve as a wonderful reminder. Whether it's a quote, a favorite place or a something abstract a piece of art is meant to inspire.
Artwork from LAA Art Collective
Shop More Artwork Inspired Gifts
Milestone Birthday Gift Idea: Watch
Like Oprah always says, the best gift we can give ourselves is time. So why not give that same gift to your special someone on their big day?! A watch not only conveniently let's you track time, but is also a great fashion accessory. A nice watch can range in price, but ideally you want to opt for a style that the recipient can have and wear for years to come. A timeless piece, if you will. This also makes for a great graduation or retirement gift!
Women's Watches
Men's Watches
Milestone Birthday Gift Idea: Timeless Accessories
You know that nice bag your sister has been eyeing up? Since her 40th is right around the corner, maybe get a few family members to pitch in & give her the bag of her dreams! The timeless accessory is a great gift for those who aren't big jewelry-wearers and want something a little more functional. If you're not sure of what style or color they'll want, opt for the gift card route. That way they can choose what they want and everyone is happy!
MZ Wallace Bag | Louis Vuitton Tote (available here)
Shop More Timeless Accessory Gifts
Milestone Birthday Gift Idea: Investment Coats & Jackets
It may be 85 degrees, humid and sunny right now but fall is just around the corner! Yikes, did I just say fall?! Trendy jackets come and go but the investment, timeless pieces will be in your (or their!) closet forever.
Burberry Jacket (old/sold out, linking similar)
Shop Investment Jackets and Coats
More Milestone Birthday Gift Ideas
I recently took a poll in my Instagram stories about what kinds of milestone birthday gifts you have given (or received!), and there were so many good ones! Just a few below…
A Memorable Trip
Professional Photography Session (if you are local to the Philly area, Alison Cornell Photography is your best bet!)
Saloon Box Cocktails
Lawn Signs
A Car (my birthday is in December, just in case anyone wants to know 😉)
Theater Tickets