Mirror, mirror on the wall. Which beauty product is your favorite of them all? Don't be silly, we can't pick just one. Although, I am pretty sure the Nordstrom buyers were thinking of me when they picked out the beauty items for the Nordstrom Anniversary Sale this year because they are all my FAVES. Insert lots of squealing and air high fives. We did narrow down to our top picks from make-up, skincare, haircare and more! Be sure to check out all our Nordstrom Anniversary Posts here.
The Beauty Products I Bought This Year
To be honest I usually do a *few* orders at the Nordstrom Anniversary Sale. After the initial order of items that I must have or try I go back to get some tried and true favorites. Every year I stock up Kiehl's products. My husband absolutely loves the Facial Fuel Face Wash and I love the Creme de Crops Lotion. Since we are still in summer weather I thought that stocking up on my favorite Supergoop sunscreen. In the spirit of trying something new I thought I'd check out the Drybar dry shampoo (full set linked here). And lastly, but certainly not least I had to stock up on my favorite Charlotte Tilbury Pillow Talk Lip Set. More on that below!
Kiehl's Facial Fuel Face Wash | Kiehl's Exfoliating Bar | Supergoop Sunscreen (3pack) | Charlotte Tilbury Pillow Talk Lip Set | DryBar Set
Top Make-up Picks
Oh yes, the universally-flattering, fan-favorite lip shade from Charlotte Tilbury is part of the Nordstrom Anniversary Sale! One of the most questions I get asked is "What lip color is that?!" and after a few years of using this lipstick, it's still my favorite! The Pillow Talk set comes with a lip liner (use to outline & fill in your lips to help your lipstick stay longer!), matte lipstick, and a collagen-boosting lip gloss to give your lips a fuller look. Since Pillow Talk is such a popular color and this set is *insane*, I have a feeling this will sell out FAST.
Full, volumnous lashes? Check. Plumped lips? Check. Together in one amazing set at a great price during the Nordstrom Anniversary Sale? Check check CHECK! Too Faced's Better Than Sex mascara is one of my top 2 favorite mascaras because of it's volumizing formula that also helps to lengthen — basically the best win-win in my book. Paired with their Lip Injection Extreme gloss to give your lips a little plump without the needle, you don't need too much else!
Top Skincare Picks
I was so excited to see this exfoliant from Paula's Choice included at the Nordstrom Anniversary Sale! It's a gentle exfoliator (without the scrub!) that helps to smooth and even out skin tones. Even better? The jumbo size is what's available during the #NSale, so it's the perfect time to stock up!
Only have a short amount of time to get your glow on before some beach/pool time? St. Tropez Self Tan Express has you covered! Depending on how dark or how much time you have, you can leave the mousse on from anywhere between one and three hours. Quickly rinse off in the shower and off you go!
What's better than a full-sized bottle of Sunday Riley Good Genes? A travel-sized bottle to take with you when needed! This lactic acid treatment helps to gently exfoliate dead skin cells to give your skin an extra glow. Trust me when I say this stuff WORKS!
Top Hair Care Picks
Hold. The. Phone. My favorite Olaplex product (No. 3!) is included in this amazing JUMBO set at the Nordstrom Anniversary Sale! Their best-selling shampoo and conditioner is also included, and if you don't think this is one of the first things I will purchase next week then think again!
To say I can't live without this hair oil is an understatement. Okay, fine, maybe I *could* live without it, but it's just that good! You just need a few drops to massage into your locks. It cuts drying time for your hair while nourishing your mane and giving it a luscious shine.
What if I told you a pillowcase had anti-aging, anti-creasing, and anti-bedhead benefits? Well I am your Pillowcase Fairy Godmother then, because the Slip Silk Pillowcase is just what you need! During the Nordstrom Anniversary Sale you can snag the queen-sized set — one for you, one for your partner. Might I add that it also feels nice and cool, so the next time someone says "Catch you on the cool side of the pillow" you can take them literally 😉
Fragrance
Jo Malone Wood Sage & Sea Salt Cologne Set
If you want the reminder of fresh, ocean air in the summertime year-round, Wood Sage & Sea Salt by Jo Malone is the scent for you. This set available during the Nordstrom Anniversary Sale is the perfect gift to stock up on for the holidays (or for yourself!).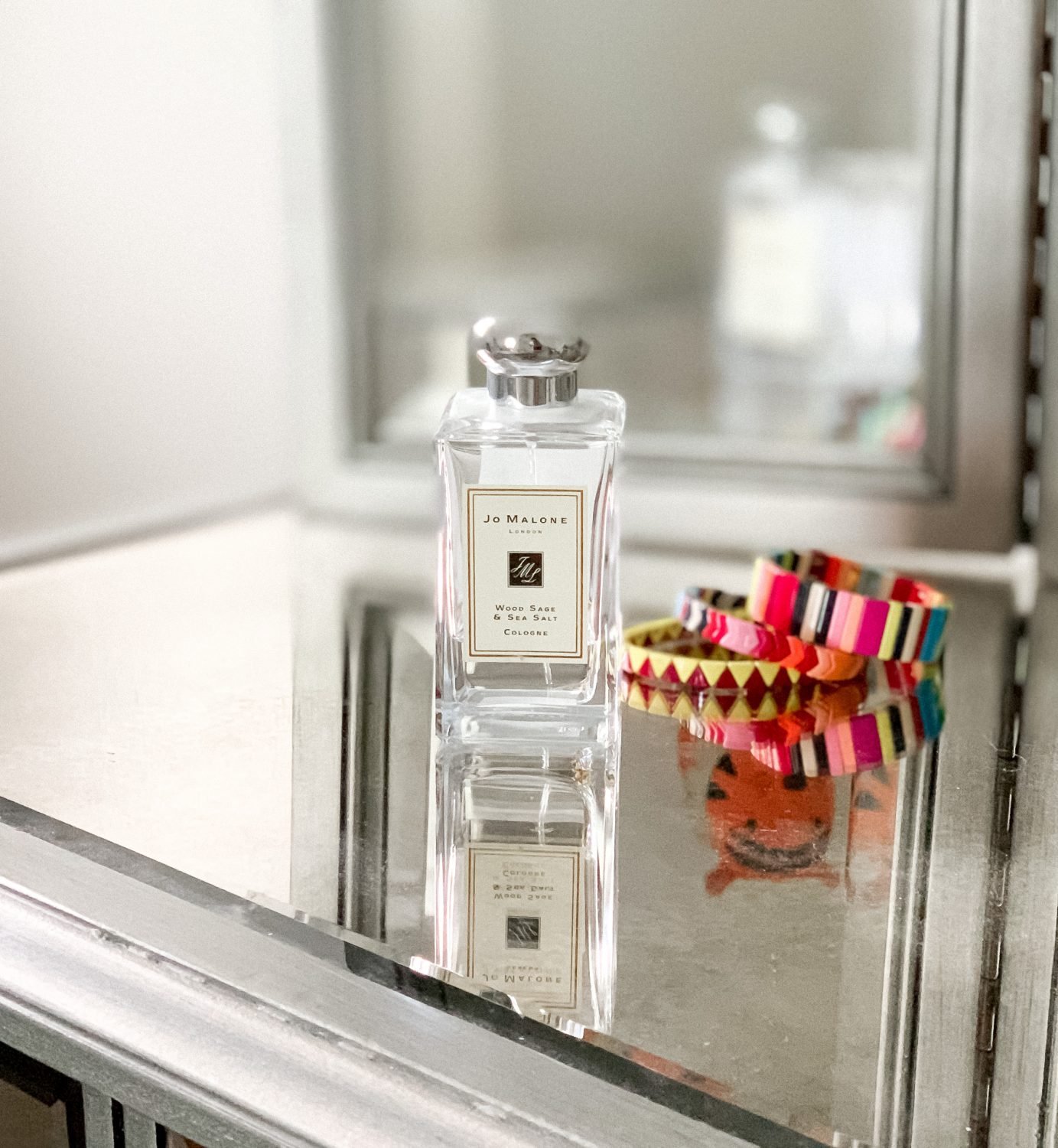 Need more of a beauty fix? There are tons of amazing beauty deals coming up at the Nordstrom Anniversary Sale!