Tees, blouses and sweaters, oh my! We are here to break down the best of the best tops from the Nordstrom Anniversary Sale. We are so happy to see some of our favorites returning from years past but also some up and coming new trends to try out this fall. With so many to choose from we narrowed down to our top three tops in each category from the Nordstrom Anniversary sale. A quick reminder, the sale goes live August 4th for Icon, August 7th for Ambassador, August 10th for Influence, August 13 for Insider, and August 19th is public access!
Be sure to check out our full preview here and sign up for email to get a first look at our full try on when the sale goes live next week!
Check out our Wish List Tutorial Here
T-shirts and Layering Tops
I understand that basic tees and layering tops may not be top of mind when adding items to your wishlist. But you won't want to pay full price for these items once the sale is over.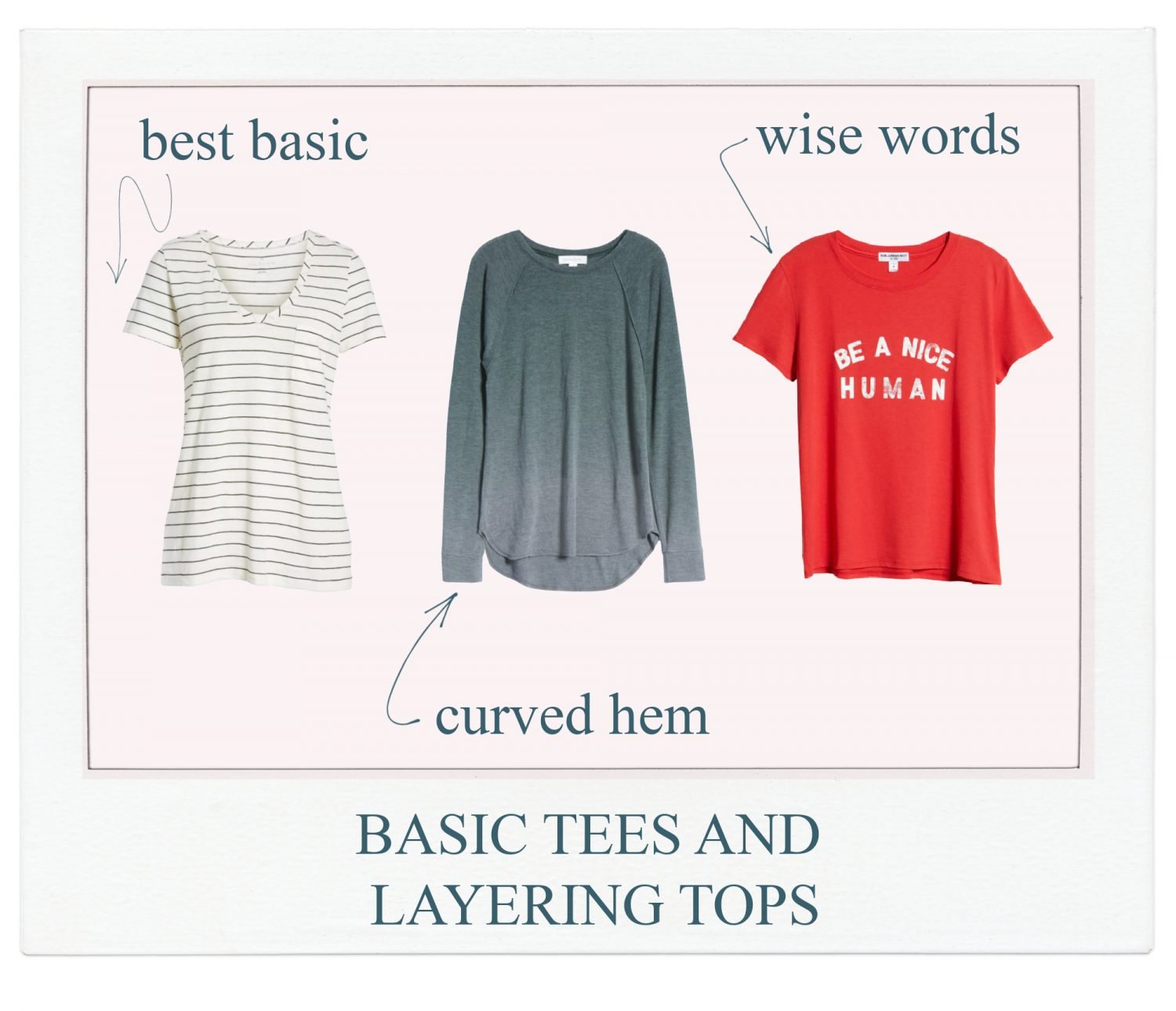 Basic Tee (lots of colors) | Curved Hem Top | Graphic Tee
Cozy Tops
Staying home? Me too. These are the cozy tops that we will be living in this fall. And yes, they all pair perfectly with leggings.
Gibson V-Neck Tunic | Tie Dye Sweatshirt | Free People Henley
Blouses and Camisoles
For those special occasions where you need to get "dressed up" these tops will be your go-tos.
Rails Plaid Button Down | Peasant Blouse | Free People Tunic
Cardigans
If you haven't added this Barefoot Dreams cardigan to your wishlist yet… what. are. you. waiting. for? Plus a few other favorites that are perfect for your fall wardrobe.
Barefoot Dreams Leopard Cardigan | J.Crew Cardigan | Madewell Cardigan
Pullover Sweaters
Two words: Sweater Weather. Yes, it is coming and you will be perfectly prepped with these three sweaters.
Off The Shoulder Sweater | Free People Chunky Knit | Madewell Knot Pullover