The landscape of our lives has drastically changed over the past five months. I can't even believe it's been five months. Actually almost six. Wow. Our every day life looks a lot different these days, but dare I say we are starting to adjust? I'm scared to admit that it doesn't feel so foreign anymore? More of my thoughts on living in a pandemic here. Our lives have changed so much and that is also reflected in our wardrobe. It's no surprise that the top selling item amongst Motherchic readers has been the famous Vuori Jogger. Once you slip these joggers on, you will get the hype.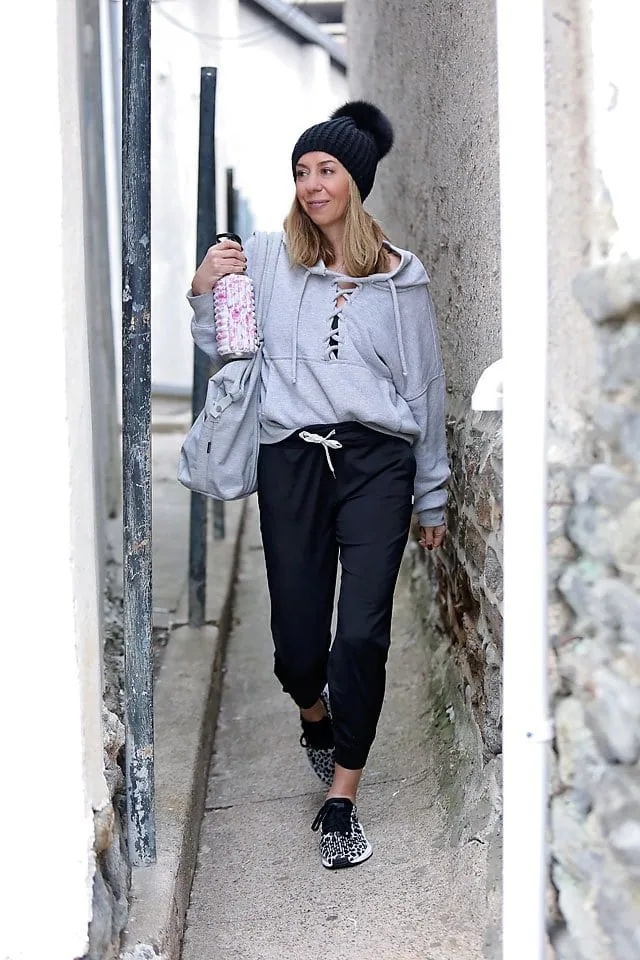 Joggers (also available at Nordstrom) | Sneakers (size down) | Bag | Sweatshirt
Because so many of you have fallen head over heels in love with these joggers, we attempted to tap into different levels of comfort by styling the Vuori joggers (also available at Nordstrom) a few different ways. The Vuori joggers are so comfortable that many of you have admitted to sleeping in them and then wearing them throughout the day. Oops, maybe that was me. In all seriousness, once you try them you won't want to take them off and most likely will be going back for more.
Fit Tip: Overall, I find these to be true to size – I wear a size xs and am 5'4″ and 115 lbs give or take. The fit in general is a slimmer jogger, so if you want something more roomy size up. For those tall gals, Vuori just launched a long version of these joggers which has 2.5″ more inseam length than the regular jogger.
Vuori Joggers Styled with Tanks and Tees
I find the Vuori joggers to work best with a slimmer tank or tee. You can easily add a little front tuck without having extra bulk.
Tank (wearing size small) | Joggers | Sandals
Tee (now on sale! Use code MOTHERCHIC25)| Joggers | Sandals
Vuori Joggers Styled with Long Sleeves
A slouchy sweater or off the shoulder top gives these joggers a super cozy vibe. But also a crisp white button down makes them chic enough to wear out of the house.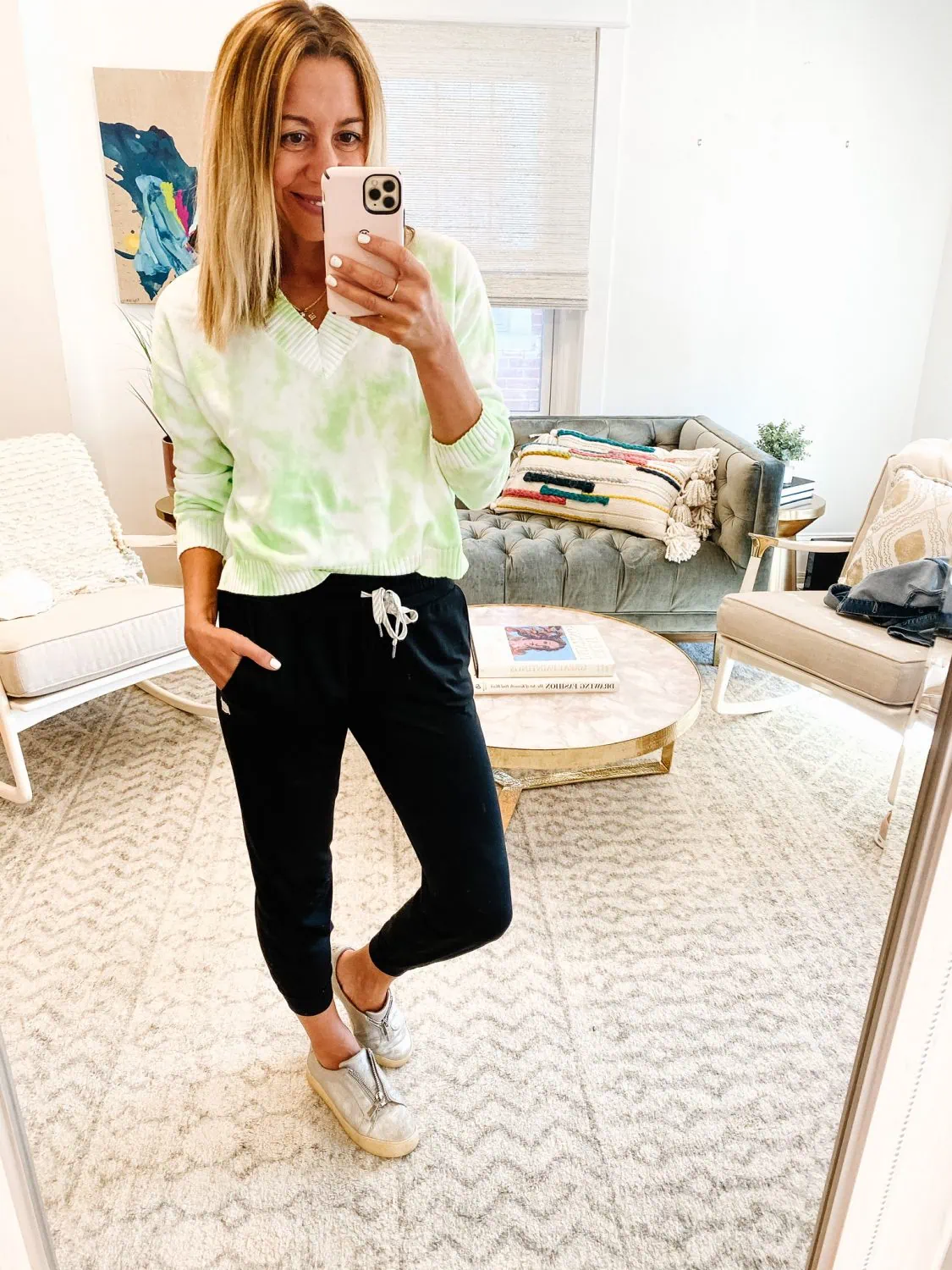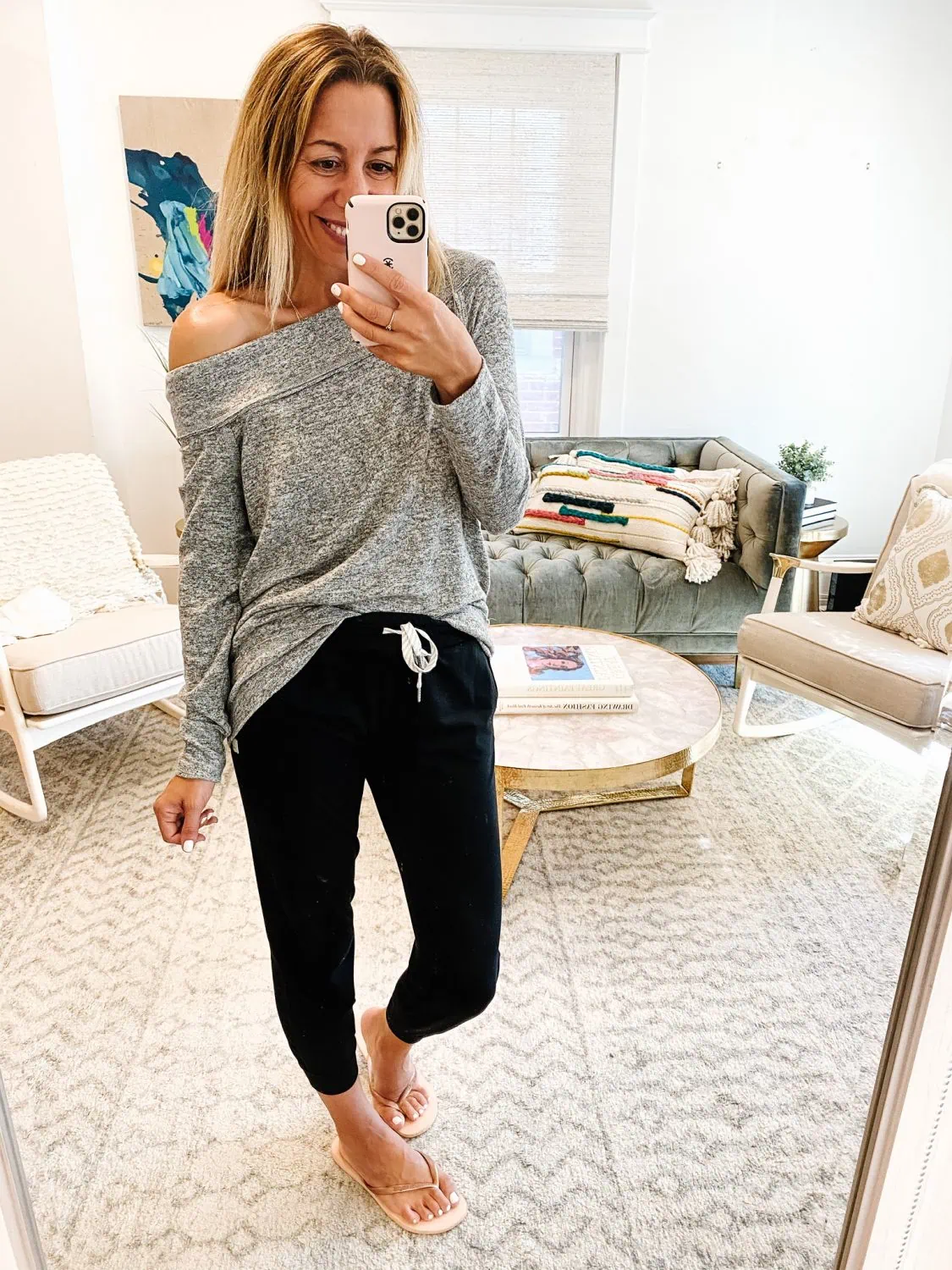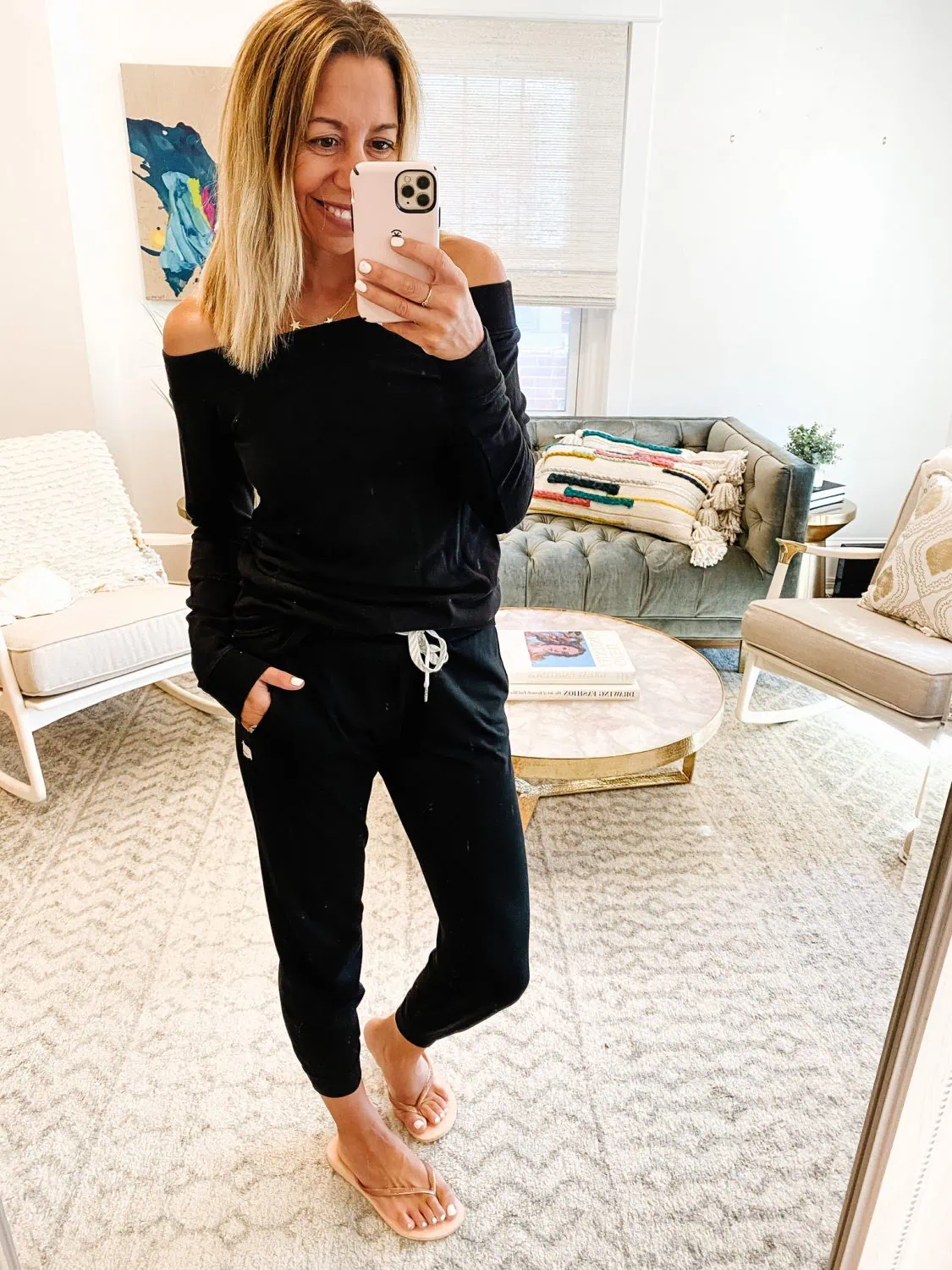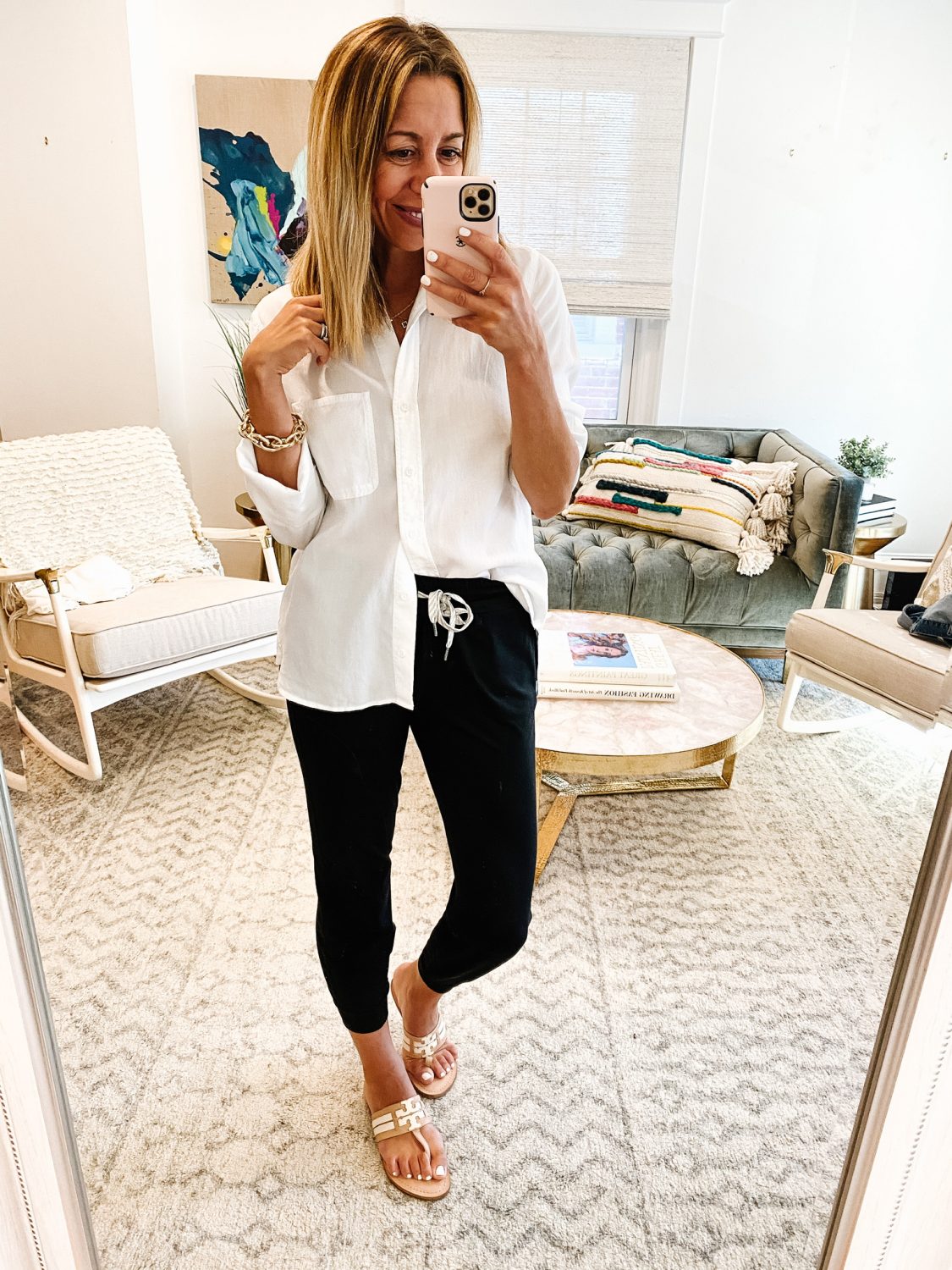 Joggers Styled with Layers
A classic denim jacket or long cardigan takes these joggers up notch. No one will ever know that you may or may not have slept in them 😉
Denim Jacket (wearing color weathered) | Tank | Joggers | Sneakers (wearing rose, size up half size)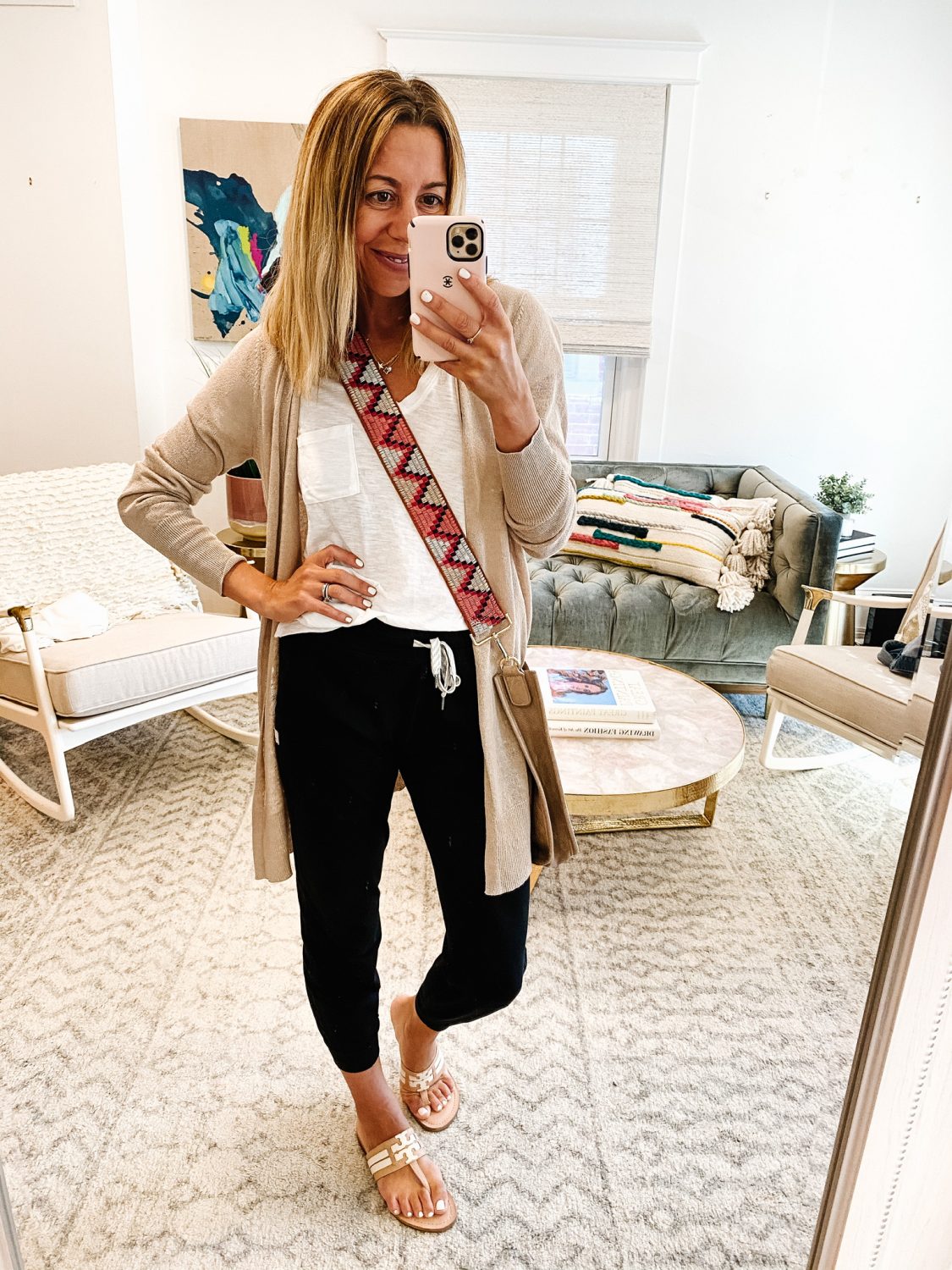 Cardigan (40% off!)| Tee | Joggers | Sandals | Bag | Strap (sold out but linked more options)
More Vuori Favorites