Reader Q: What are the best splurge-worthy picks at the Nordstrom Anniversary Sale?
A: I have been doing some serious research on all things NSALE and there are some major splurge-worthy picks included and I am swooning. Here is a break down of our top 5, well, let's make it 7, splurge-worthy picks to check out this year.
Splurge-worthy Look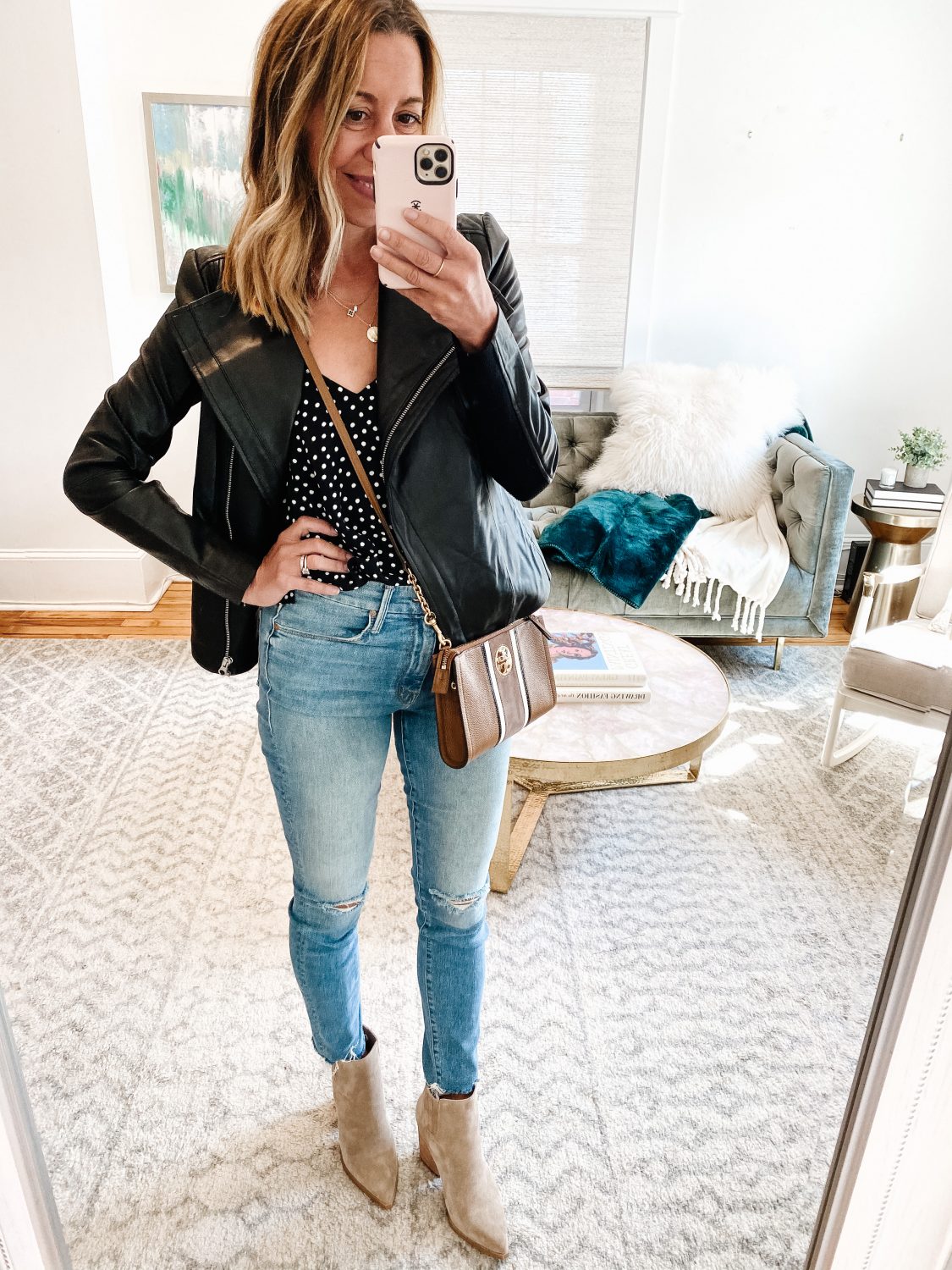 Chelsea28 Jacket | Cami | Mother Jeans | Marc Fisher Booties | Tory Burch Bag
Splurge-worthy Pick: Leather Jacket
All Saints Dalby Leather Biker Jacket
Nothings screams cool more than an amazing leather jacket. And if you have ever laid your hands on a really good, splurge worthy leather jacket you will know and feel the difference. And this All Saints biker Jacket is no exception to the rule. The fit alone will seal the deal. It is a jacket that will not only update your wardrobe, but it will elevate it! If you have been holding out on getting a leather jacket, The Nordstrom Anniversary Sale might just be the best time for you to seize the amazing opportunity!
Splurge-worthy Pick: Designer Denim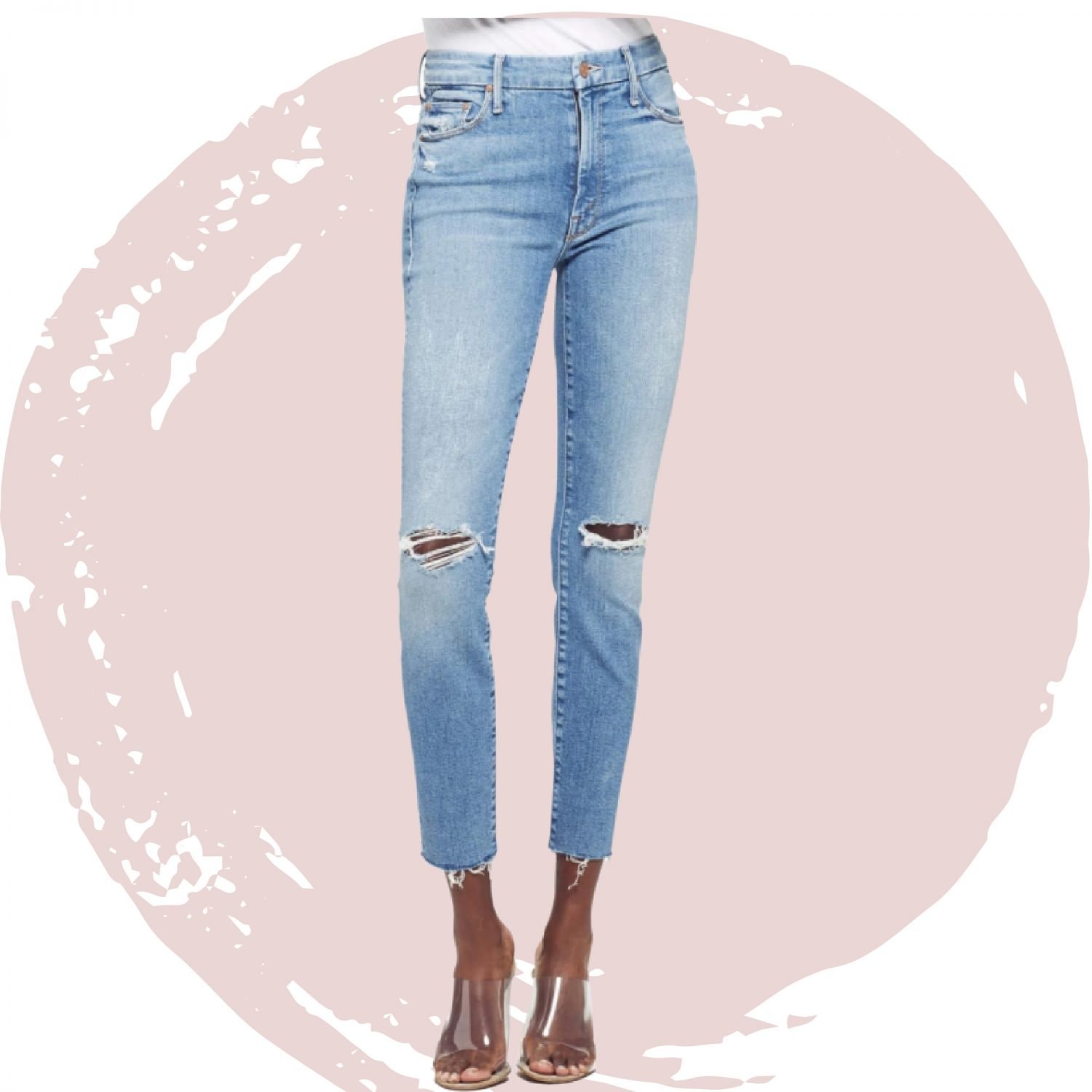 A good pair of jeans is worth their weight in gold, especially if you wear them everyday #shoppingmath. But seriously we couldn't pick one pair. These are top picks for designer denim.
Splurge-worthy Pick: Statement Blazer
L'AGENCE Kenzie Double Breasted Houndstooth Tweed Blazer
Ok ladies, anyone else like to make a statement when they dress up? If so, this L'AGENCE Double Breasted Houndstooth Tweed Blazer is for you! L'Agence is giving us a blazer that is polished with a big of edge. It is structured and tailored to perfection! This double breasted blazer adorned with decorative buttons is the perfect work to weekend piece for your wardrobe. And the Nordstrom Anniversary Sale is an excellent time to get a designer piece at an insane price!
Splurge-worthy Pick: Watch
Michele Caber Isle Diamond Dial Diamond Two-Tone Watch Head & Bracelet, 32mm
What is more timeless than the perfect watch? And when you add it all up, that is a Michele watch! With their signature hand-set diamonds and mother of pearl dial it is not only stunning but it is luxe! It is the ultimate watch for someone who likes to express and embrace style. And another amazing feature that Michele watches offer is the ability to interchange the seven-link bracelet band so you can switch up the look (additional bands sold separately) To say the NSALE on this watch is good is an understatement.
Splurge-worthy Pick: Boots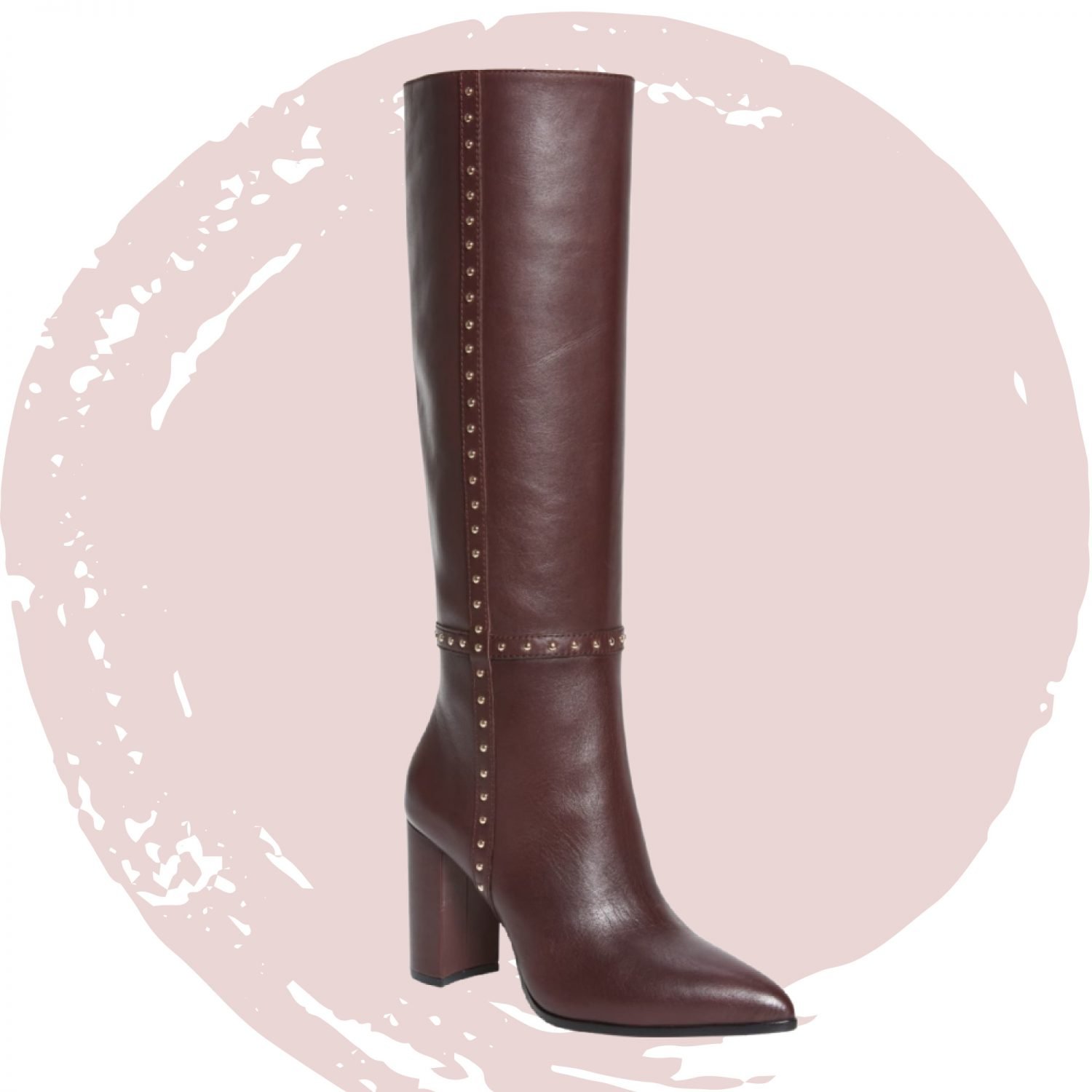 These Paige boots are made for walking, and talking! Because that is what people will be doing when you walk into a room in these babies! Although they do speak for themselves! Paige took your classic tall boot and gave them that extra something by adding edgy studs embellished up the side of the boot to give them that modern twist. All while keeping them classic with their block heel and pointy toe. They come in black and dark wine. How is a girl to choose??
Splurge-worthy Pick: Jewelry
BONY LEVY Audrey Diamond Huggie Hoop Earrings
The Nordstrom Anniversary Sale isn't all about the clothes. Albeit amazing, there is some show stopping jewelry included in the sale. Personally I like to keep my jewelry clean and dainty and this pair of Bony Levy's diamond huggie hoop earrings just speak to me. The white diamonds offer timeless elegance that makes them perfect for a special occasion but also a classic look for everyday wear. They are 18K gold and come in yellow gold, white gold and rose gold. Love!
Splurge-worthy Pick: Bags
Tory Burch Carson Top Handle Leather Hobo Bag
What is it about fall that makes me want to update my handbag? And what better time than the Nordstrom Anniversary Sale to do so! The array of great bags included in the sale is A-mazing! I found it hard to chose which one I'd splurge on but then my eyes set sight on the Tory Burch Carson Top Handle Leather Hobo Bag and it was click, add to cart! This bag is not only spacious and great for everyday use but the gold hardware and classic double T, signature Tory Burch logo gives it that special something! It's the perfect arm candy for fall!
Shop More Splurge-Worthy Picks From the Nordstrom Anniversary Sale