Move over denim and boots, handbags are about to have their moment!! Whether you are shopping for a crossbody, tote, wallet or backpack, the Nordstrom Anniversary sale is always a great time to find a bag (or even a designer one) on major discount. A chic handbag can elevate your fall wardrobe, while also serving as (fill in the blank…. snack/hand sanitizer/mask/keys/wallet/toy) holder! Here are our top five handbags of the Nordstrom Anniversary Sale.
Crossbody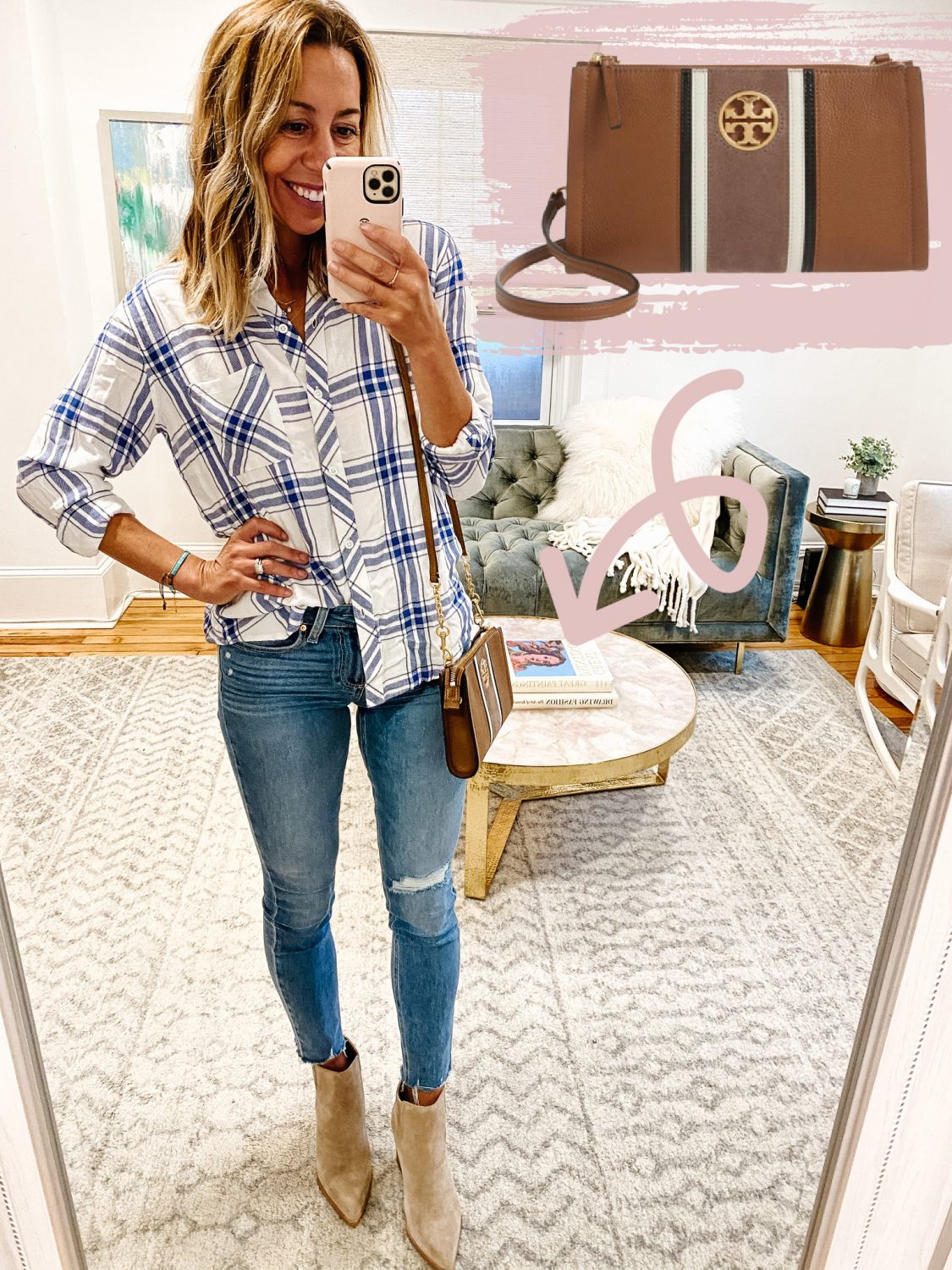 Tory Burch Carson Stripe Crossbody
Who doesn't love a crossbody bag? They are chic and an easy accessory to throw on and go. But one thing they are not is boring. So many fun styles and materials, some with edgy chains and buckles. And the Nordstrom Anniversary Sale wouldn't be the same without including a great bag from Tory Buch. The Carson Stripe Crossbody bag has soft leather, cool, contrasting stripes and its signature T hardware to keep it classic. And has just enough room for all of the essentials. Oh so good!
Shop More Crossbody Bags
Tote
Madewell Transport Stripe Embroidered Zip Tote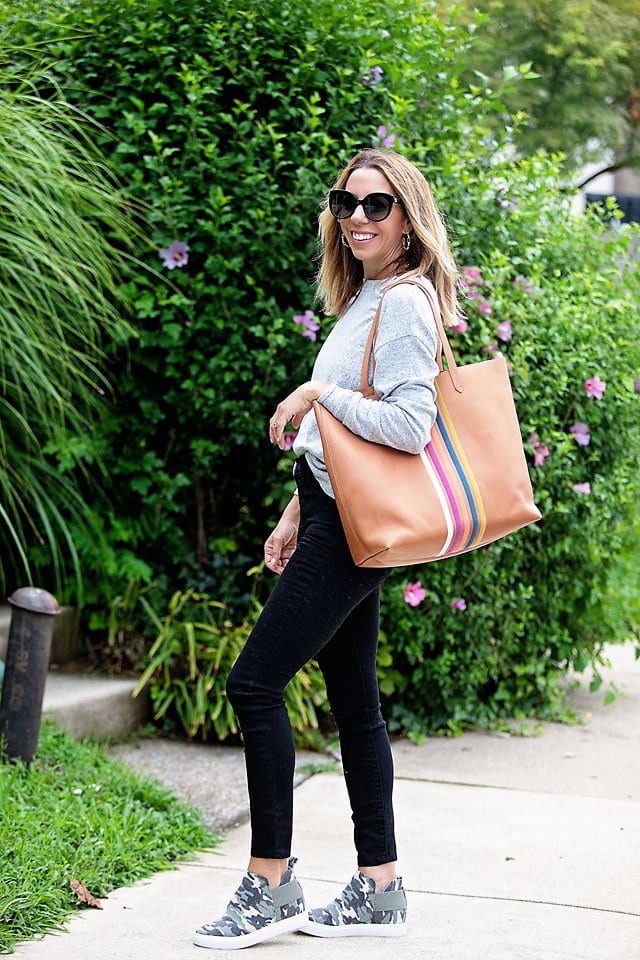 Not sure who to thank for this one but I am so excited that Madewell's iconic Transport tote is included in the Nordstrom Anniversary Sale It's like it was designed for me! It has a top zip closure, a removable crossbody strap that doubles the carrying options, and it's just the right size making it perfect for everyday use, travel, trips to the market, and more. Oh and let's not forget those stripes!! Love!
Shop More Tote Bags
Wallet
Kate Spade Florence zip around leather wallet
Am I the only one who has a great bag, but for some reason goes for my wallet when I am running into a store? It's just a thing I do, and if you do too, why not pick up a cool wallet to have on hand during the Nordstrom Anniversary Sale? And Kate Spade's Florence leather zip around wallet is just the right size for securing your tiniest and most important belongings. It has so many pockets to keep you organized and comes in two colors, classic black and flapper pink.
Shop More Wallets
Backpack
Sweaty Betty All Sport Backpack
Backpacks aren't just for the school kids and I love that Nordstrom included them in the Anniversary Sale! They are a go to bag for those who prefer a hands-free, convenient, no fuss bag! They are great for travel, the gym and everyday use. And a perfect option for moms on the go like myself who need both hands when trying to wrangle 4 boys out of the house and into the car! I'm loving this All Sport Backpack by Sweaty Betty. This perforated backpack is lightweight, roomy, sporty but also chic with its rose gold hardware. And for all my yogis out there, it includes straps on the bottom to secure your yoga mat!
Shop More Backpacks
Travel Bags
Tumi Voyageur Dorsten Nylon Duffle
Doesn't a weekend getaway sound amazing right now? And it will feel more amazing when you are packing all the great clothes and shoes you scored during the Nordstrom Anniversary Sale! And Tumi's Voyageur Dorsten Nylon Duffle is the perfect weekend bag! Made of durable nylon, it has two top carry handles and an optional shoulder strap making it easy for carrying. And so much storage space!!! Compartments and zipper pockets with space for tablets, phone, and personal belongings and the hidden bottom zipper can be used to extend the bag for additional room. Because after the NSALE, we are gonna need more room!
Shop More Travel Bags