The last vacation of Summer 2020. And man, what a crazy summer it has been! Even though the trips we took to the beach were a little different from previous years, the memories are still just as good. And now, more than ever, I am seriously not wanting this summer to end. At ALL. With all the online learning to start off the school year, wondering if/when my kids will ever physically "go" back to school, it's all a little unsettling to think about. Can we also talk about Halloween? What are we going to do about Halloween this year?! Okay, I am clearly unraveling. Deep breaths, Lindsey.
To wrap things up this week, I have to say this summer was definitely one for the books. I hope we look back on this summer, this year, and reflect on the memories we created in such unprecedented times. And how lucky we are to have what really matters – each other.
Okay, now on to the fun stuff: outfits! Here is everything I wore this week on our trip to the beach. Happy Summer, my friends!
Dresses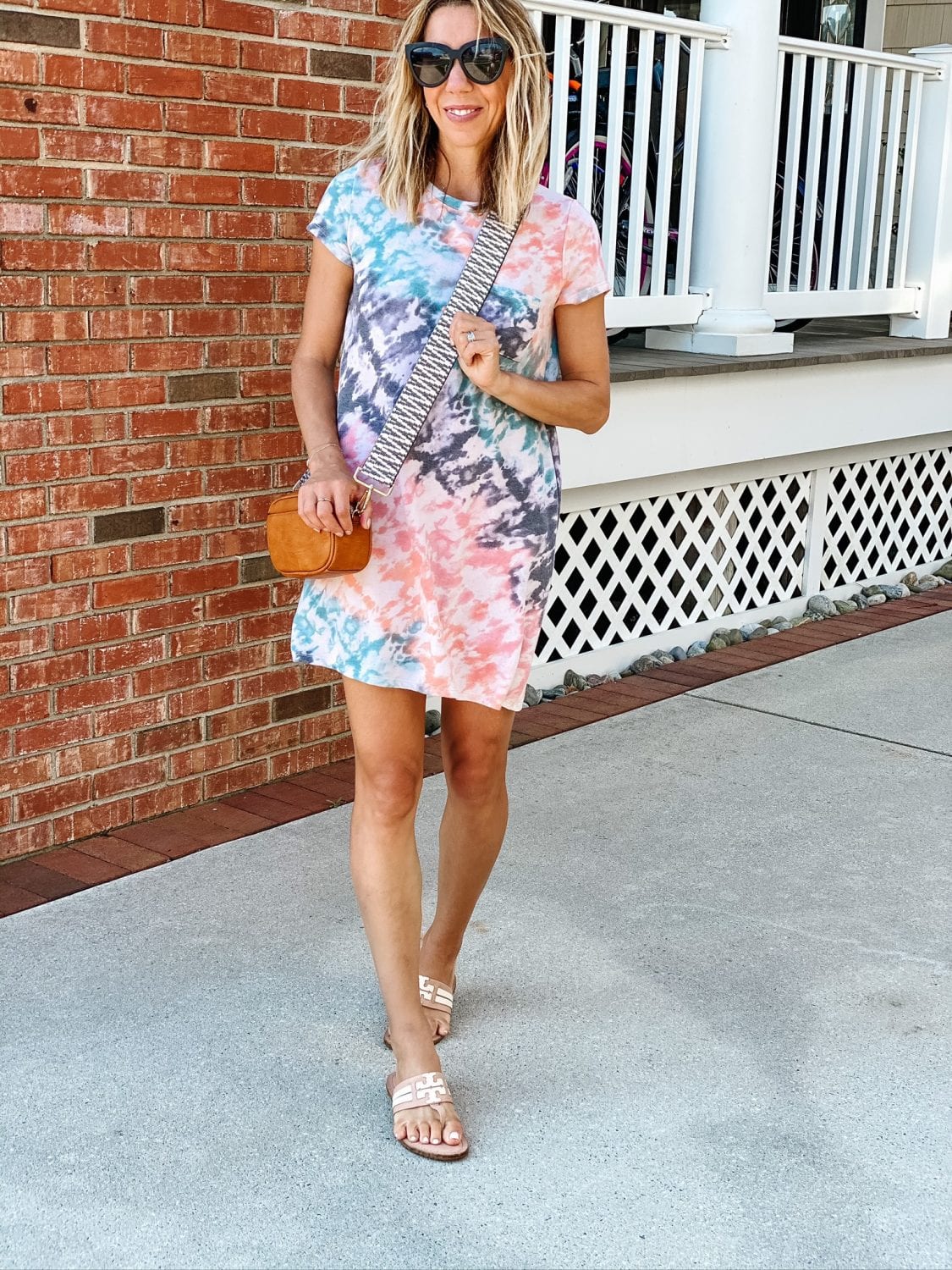 Dress | Sandals | Bag | Bag Strap | Sunglasses
Dress (use code MOTHERCHIC20 for 20% off)
Dress (use code MOTHERCHIC20 for 20% off) | Sandals | Hat | Sunglasses
Keep It Casual
Top (use code MOTHERCHIC20 for 20% off) | Shorts
Tank | Jeans | Sandals | Bag | Bag Strap
Top | Shorts | Bag | Bag Strap
Loungewear
Jumpsuit (use code MOTHERCHIC20 for 20% off)
Swimwear
Swimsuit (wearing small)