Thank you to the Gap and Shopstyle for sponsoring this post.
With back-to-learning in full swing and hints of fall in the air it's the perfect time to update your wardrobe for the season ahead. I always rely on a few classic pieces to get me started: a.k.a. denim! I've been seeing light wash denim really take the forefront this season. From button fly, to girlfriend fit to distressed and classic skinnies this wash feels fresh for fall. It's also a cheeky way to wear white after Labor Day. Speaking of, the Gap is having a huge, I mean huge, sale for Labor Day Weekend. Using code SHOP you can get 40% off your purchase and using code SALE you can get an extra 50% off sales styles. It's time to stock up on some new denim and a few other classic pieces for the fall.
Getting dressed these days sure does look different, but slipping on a pair of jeans makes me feel just as ready for the day as does a pair of workout leggings. I snagged a boyfriend linen button down and a puffy vest for the perfect fall outfit. I love how I can wear it layered under the vest or tie it up and wear it alone since there is plenty of length. And speaking of length…. I also plan on wearing it with leggings!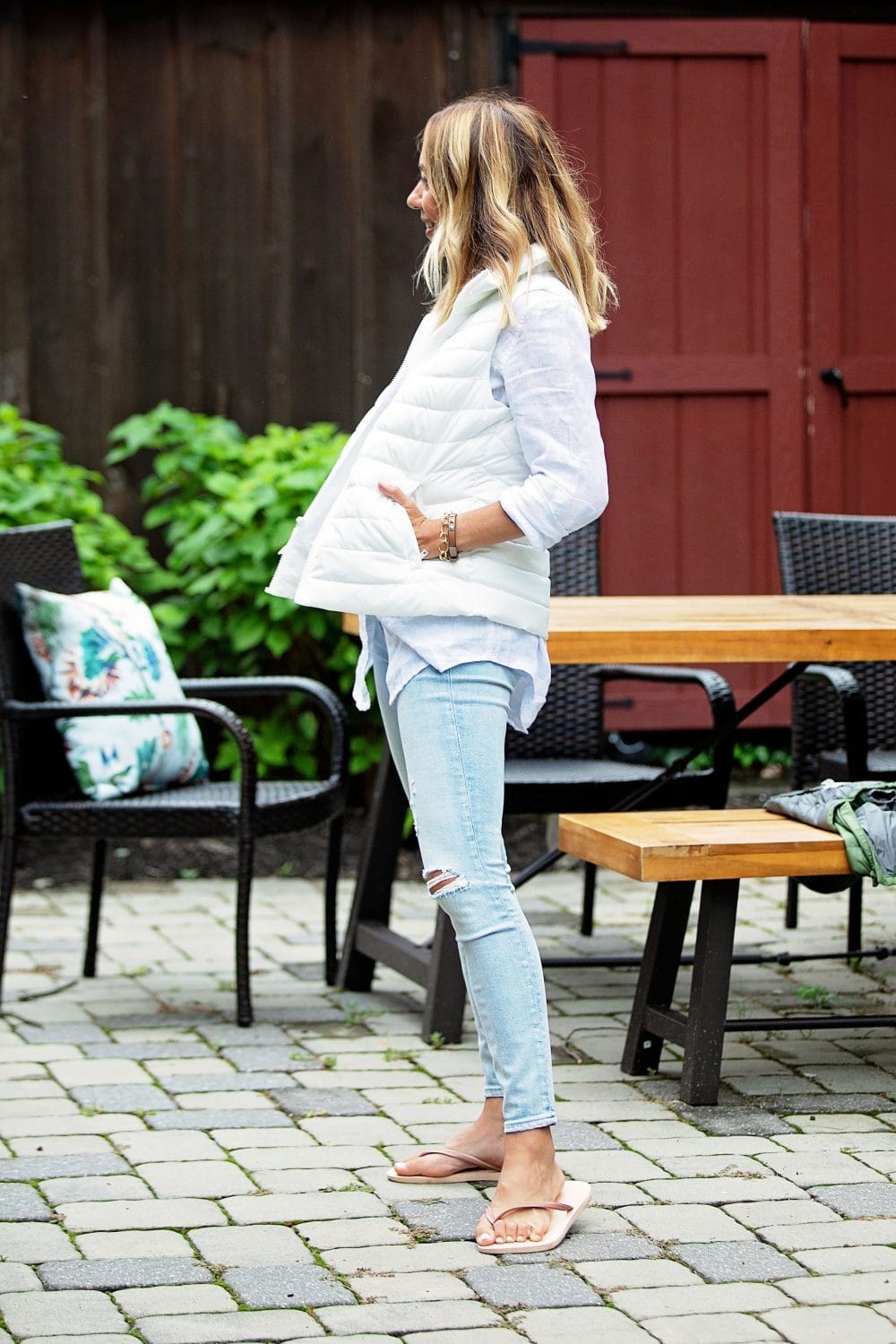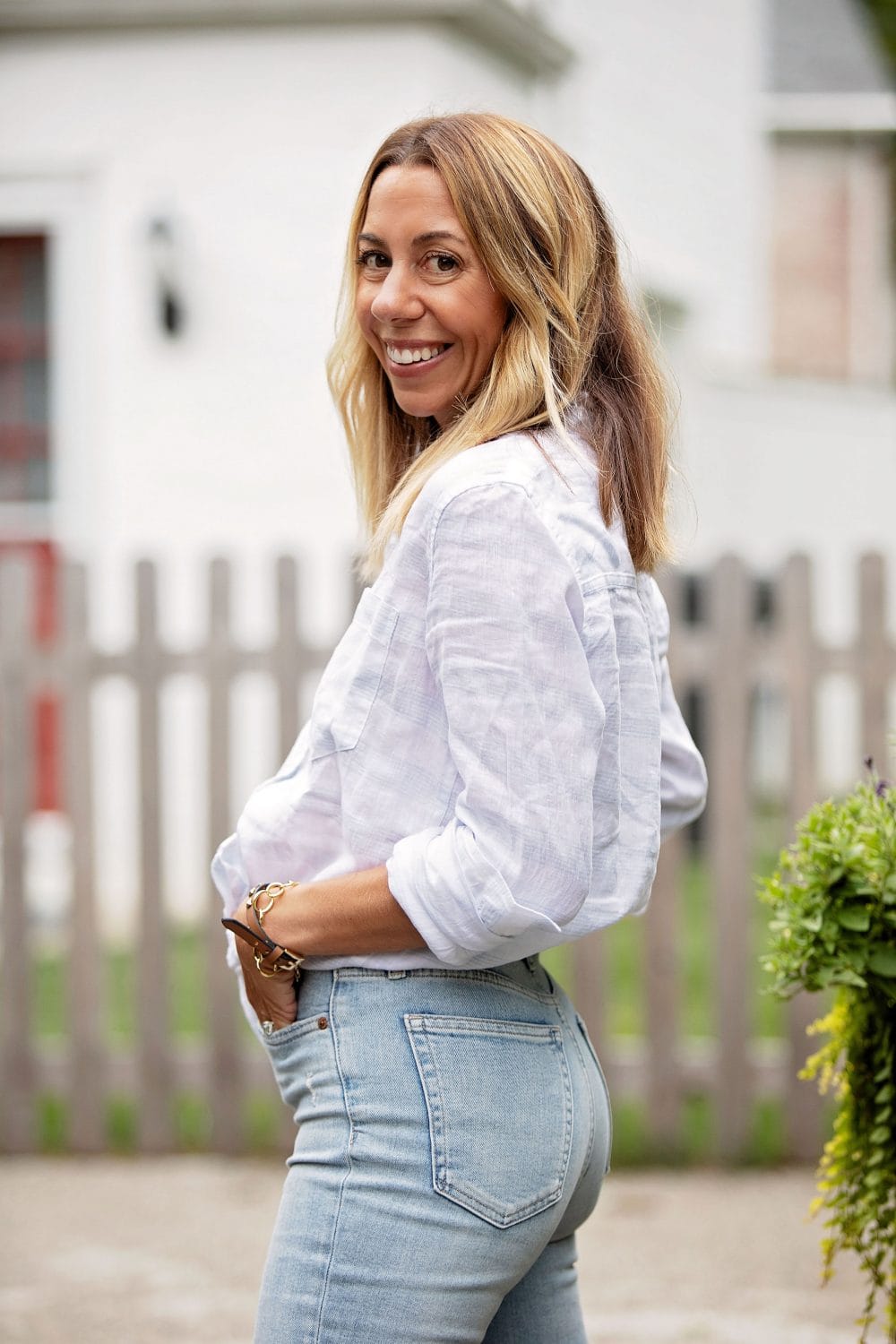 My Look:
Boyfriend Linen Top (size down if between)| Upcycled Vest (tts)| Sky High Jeans (tts)
Since my littlest only receives his brother's hand me downs I wanted him to start off the school year with a fresh look. I love the camo pants, he loves the graphic tee, and we both loved this lightweight puffy coat. For me that's what I call a win/win. And a banana is always his favorite accessory. No really! I think the kids eats like three per day!
His Look:
Graphic Tee | Camo Pants | Sneakers | Upcycled Puffer Jacket
And because versatility is always at top of mind when making any purchases, I wanted to share how this same vest can be worn in a completely different look: athleisure! Which is essentially motherhood, right? Always in chase mode….
Wearing:
Upcycled Vest | Leggings | Top
Shop more of my personal favorites from Gap that are all part of the Labor Day Sale…