Ok, 2020 – if there is one thing I am going to do this year it is going to be capturing this moment. Yup, it is time for Fall. Family. Photos. Picking a color or a theme may get you in a tizzy, but family photoshoots should be fun. No really. We did the hard work for you so all you have to do is show up and smile.. In this post you will find five head-to-toe looks for your fall family photo. We also provided suggestions for the other members of your family. Whether your style is more bohemian or "classic with a twist", there is something for everyone. Each season we love to give inspiration for family photos, so if you are still looking for more ideas check out all our posts here.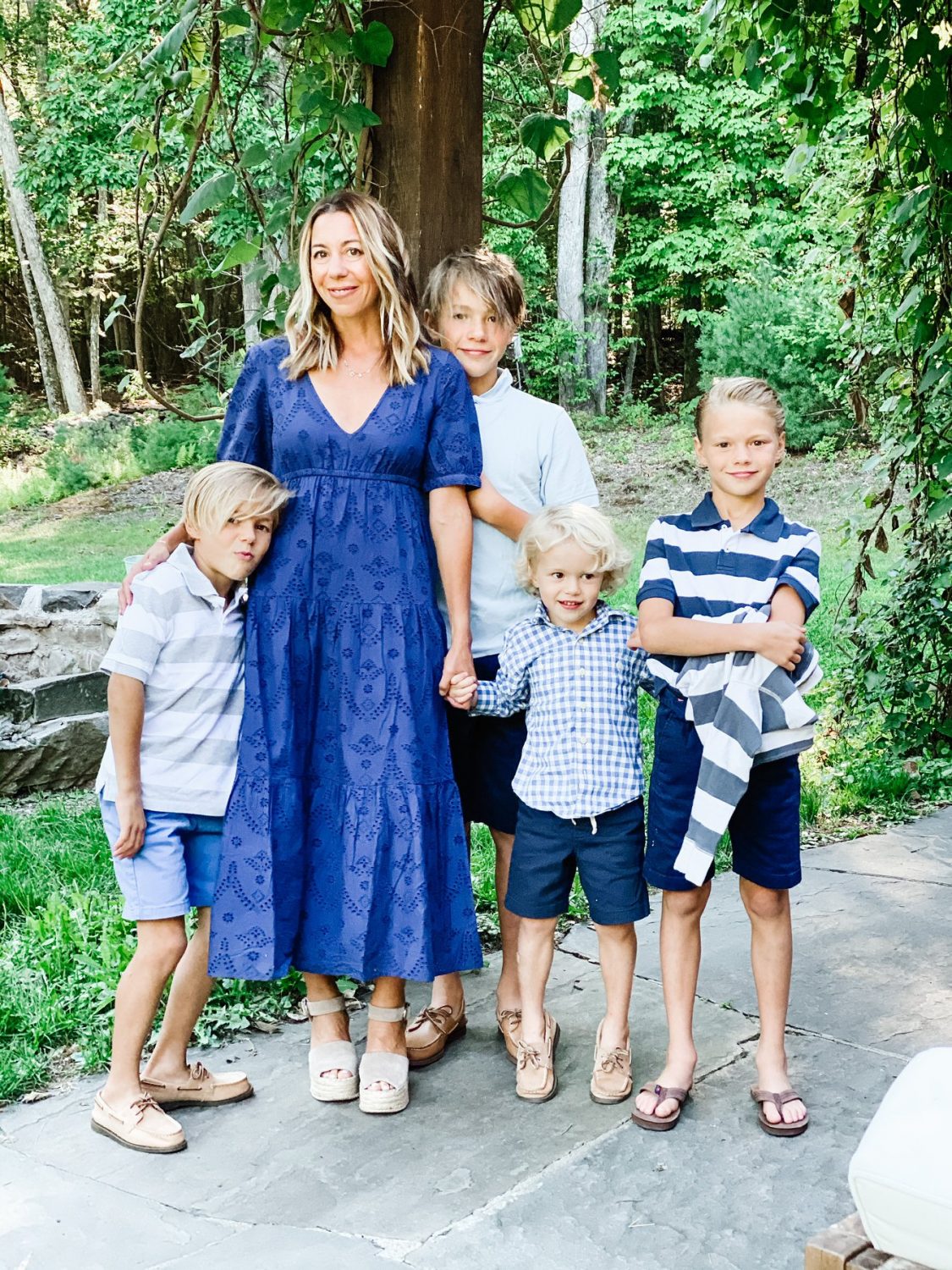 Fall Family Photo Look 1
As a mom of boys it is easiest for me to stick with a color palette, which this year happened to be blue. I can easily mix and match stripes, plaids and solids to create a cohesive look. And for me this blue eyelet maxi was the perfect texture to tie it all together.
Fall Family Photo Look 2
This romantic dress with slight vintage flair is perfect for your inner bohemian self. Toughen it up with a faux leather jacket or booties. Mix and match the family in soft blush, deep browns and light golden hues.
Shop The Look + More Below
Fall Family Photo Look 3
Sometimes less is more, especially when you are going for a high contrast look. Hot pinks have been popping up everywhere and a fun shoe is great way to add a splash of color. The best way to add interest to the photo is to play with texture. Eyelets, lace or soft plaids work best.
Shop The Look + More Below
Fall Family Photo Look 4
I love this new take on leopard and it's the perfect print for a photo op. Have fun with different print scales in shades of blue to make this family photo come to life. A soft tan will help to ground the print mixing.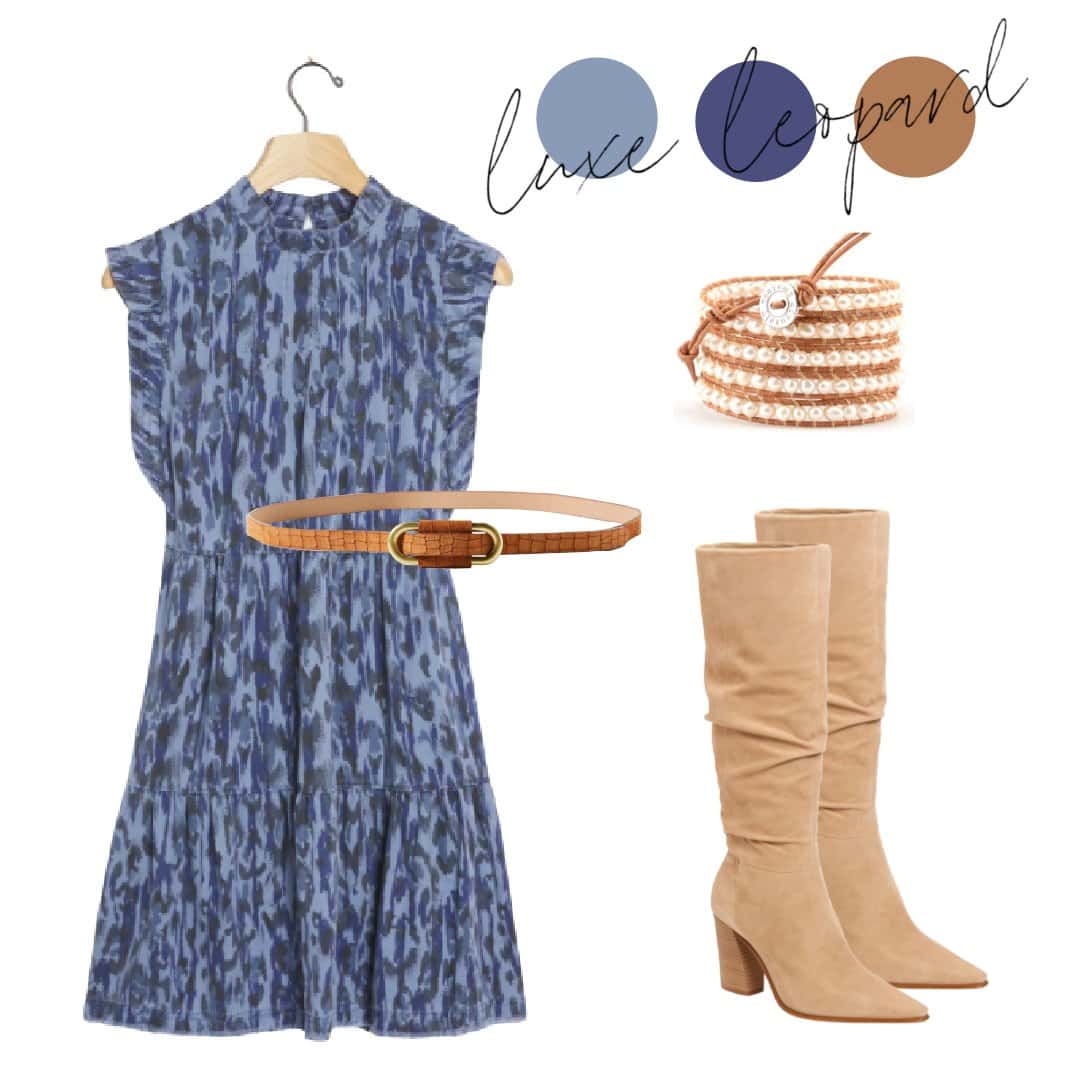 Shop The Look + More Below
Fall Family Photo Look 5
Still have that post summer glow? An eyelet top and destroyed denim provide a casual California vibe. Play up the accessories to make this photo extra special. Let your family be comfortable with soft tees and rumpled linen.
Shop The Look + More Below
Still need more? We have plenty more family photoshoot inspiration here.