Sneakers sneakers are so fun, sneakers are for everyone! Yep, I changed the lyrics on that cheeky little rhyme. As we break into the cooler temps, it seems like our closets are going through a transition of their own. It's not just swapping swimsuits for sweaters – we also need to swap out our shoes! But let's be real, some days it's not quite cool enough for our booties. Enter the "cool sneaker". I thank the fashion gods that sneakers have made a huge comeback in the past few years, and you can style them with just about anything. So naturally I had to curate my favorite fall fashion sneakers of the season into the ultimate fall sneaker edit. Need a guide on why some brands are splurge-worthy? Check out our sneaker guide here for the A's to your Q's.
Favorite Fall Fashion Sneakers
Low Tops
Low top sneakers, aka your "normal style" sneaker. This sneaker silhouette is probably the most versatile and easiest to style from jeans to dresses. From pops of print to glittery textures to casual cool neutrals there is certainly a fall fashion sneaker style that is sure to satisfy any palette.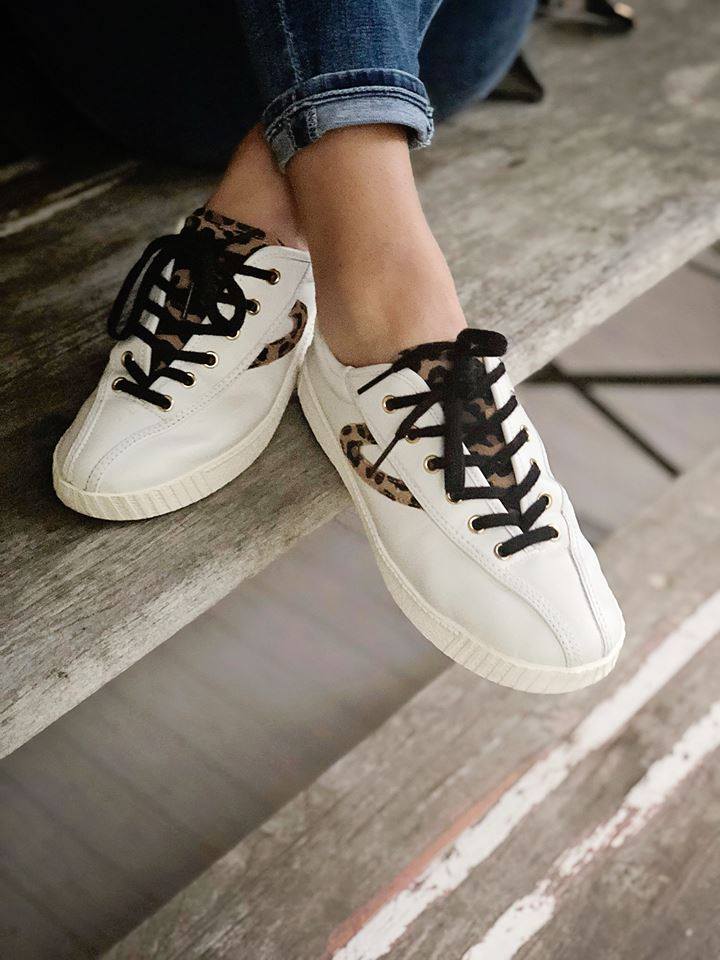 Golden Goose (more here) | P448 (these are actually high top!)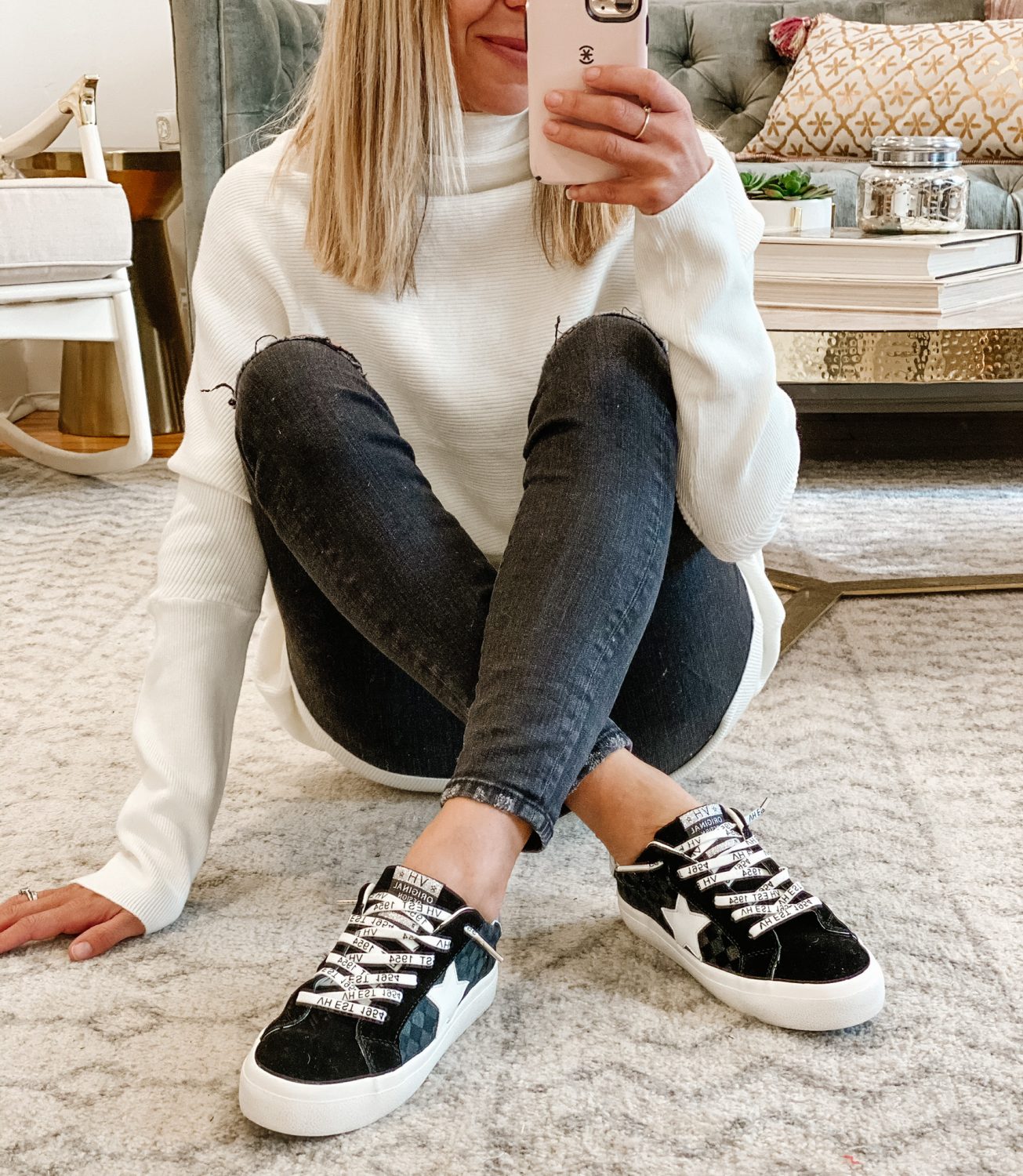 High Tops
When I first saw high top sneakers, I immediately thought of Chuck Taylors. Super retro, and a little unsure if I could pull off. Once I tried them on there was no going back! I love the updated silhouettes that have come out recently, from slip-ons to hidden wedges. They are definitely a little edgier, but try to think of them as their sister low top – you can totally wear with anything!
Caslon High Top with Wedge
More Favorite Sneakers to Love This Season