It's round up time!! And I want to start off by welcoming so many new and amazing members to the Ask The Motherchic Group! It is always so exciting to have new members in the group and see all of the new posts along with supportive and helpful comments! The TMC team and I love it! And another thing we love is Fall! And it was obvious this week that you do too. There were so many posts about updating your wardrobe and the best cozy staples to have on hand now that the crisp, autumn chill is in the air. Check out the top 5 posts of the week!
Q: We all love jeans, and some say one can never have too many pairs (guilty). But if you are going to splurge on one pair this season, what is the best splurge worthy pair of jeans?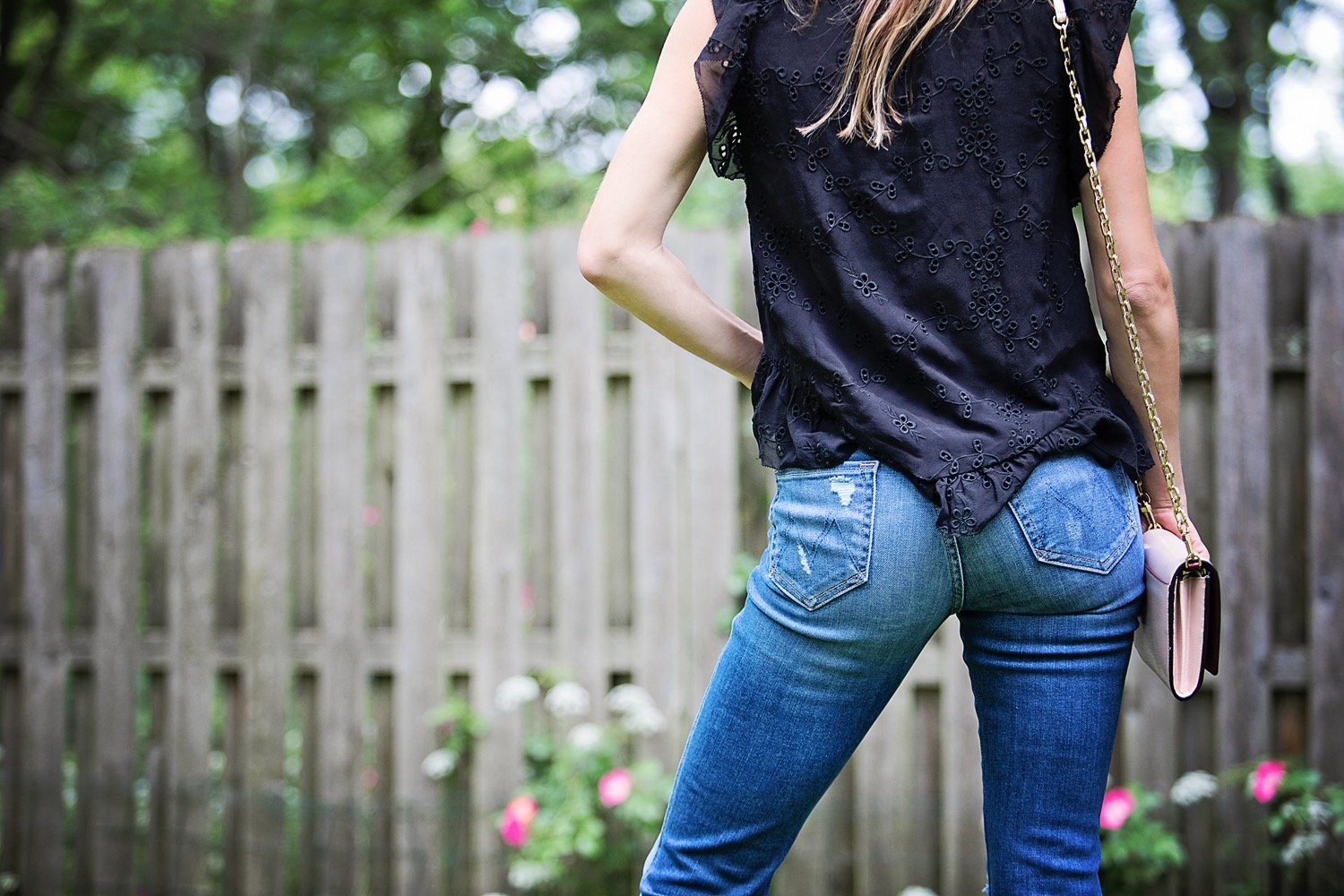 A: This was a hot post, so many of you chimed in with great suggestions but the jeans that are worth the splurge, to myself and many of you are MOTHER jeans (more by this brand here) With an abundance of styles and washes there is so much to love! They flatter all shapes and sizes and have a touch of edge to make them stand out from the rest!
Q: It's sweater weather people, sweater weather! But if you aren't dressing up or headed out of the house much these days, I'm changing it to robe weather. We all should have a cozy robe on standby to relax in. But which is the best robe to wrap yourself up in?
A: This was a hands down, unanimous vote for an Ugg robe it is your go-to to get snuggly. And if the Ugg robes are anything like their warm and super soft blankets then I am sold!
More Robes Check Out
Q: Ok, so maybe I spoke too soon, because it is sweater weather. But it might not be heavy coat or parka weather yet. So a chic cardigan is the perfect piece for layering and looking stylish. But with so many options out there, how is a girl to choose?
A: It wasn't a difficult decision for you all. The J.Crew Factory Vanessa Sweater-Jacket has a place in your closet, and for some of you, multiple colors!
Q: Let's stay on track with keeping warm. And we can't forget about our feet! They are the first part of the body to get cold, so what's the preferred pair of shoes to keep your tootsers toasty?
A: Ugg boots came in on top! Some of you don't even like the look of them but agreed that they are super warm and cozy. But Ugg has stepped up their game with so many cool and fun styles. From the shearling booties to a toggle wedge there is a style for everyone!
Q: Babies might be the cozies thing of all, right? But before the bundles of joy arrive, the moms-to-be need to have some great, everyday basics to get them through their pregnancy. And leggings are a must! But where is the best place to grab a pair or two that the mommas can grow in and out of?
A: The first tie of this week's round up! And in no special order lots of love for Old Navy leggings because of their soft, and breathable fabric, and the comfortable waistband while others favor Target's Isabelle leggings with their crossover panel that provides back support, ample amount of stretch and they don't slide down. Both make sense to me!