Usually in the retail world Tuesday is the markdown day, but today is Thursday. So, Thursday must be the new Tuesday. Which means tacos are totally acceptable to dinner tonight. I digress. Nordstrom just marked down some major, major items. If you didn't get your hands on these deals at the Anniversary Sale well you need to check again. Most of these items are available in the full size run and yes, on sale! Check out my favorites below and shop all new markdowns here.
Mother Jeans
Currently debating if I need another pair of these. I love them that much! This is my top, top, top sale pick! Size down.
Gibson Cozy Tops
Whether you like a classic v-neck or a subtle twist or color-block, there is a cozy top for you. As always in the signature Gibson fabric.
The Madewell Tote
Loved by women of all ages, this classic tote is an outfit maker!
Alo Leggings
These leggings are literally light as air! I love the high shine factor and deem them totally acceptable to wear all day long.
Gibson Knit Blazer
Comfort and style go hand in hand in this perfect knit blazer. Yes, you may want to grab more than one color.
Shoes, shoes, shoes
The Madewell Mule adds the perfect pop and the price pretty perfect too.
A little wedge and a little print take these sneakers to new heights 😉
Shop the Steve Madden Sneaker Here
You may need to sit down, because these P448 statement sneakers are now on sale.
So shoe me, I love a good shootie. Part bootie, part shoe? Ok full part shoe.
Shop the Vince Camuto Shooties Here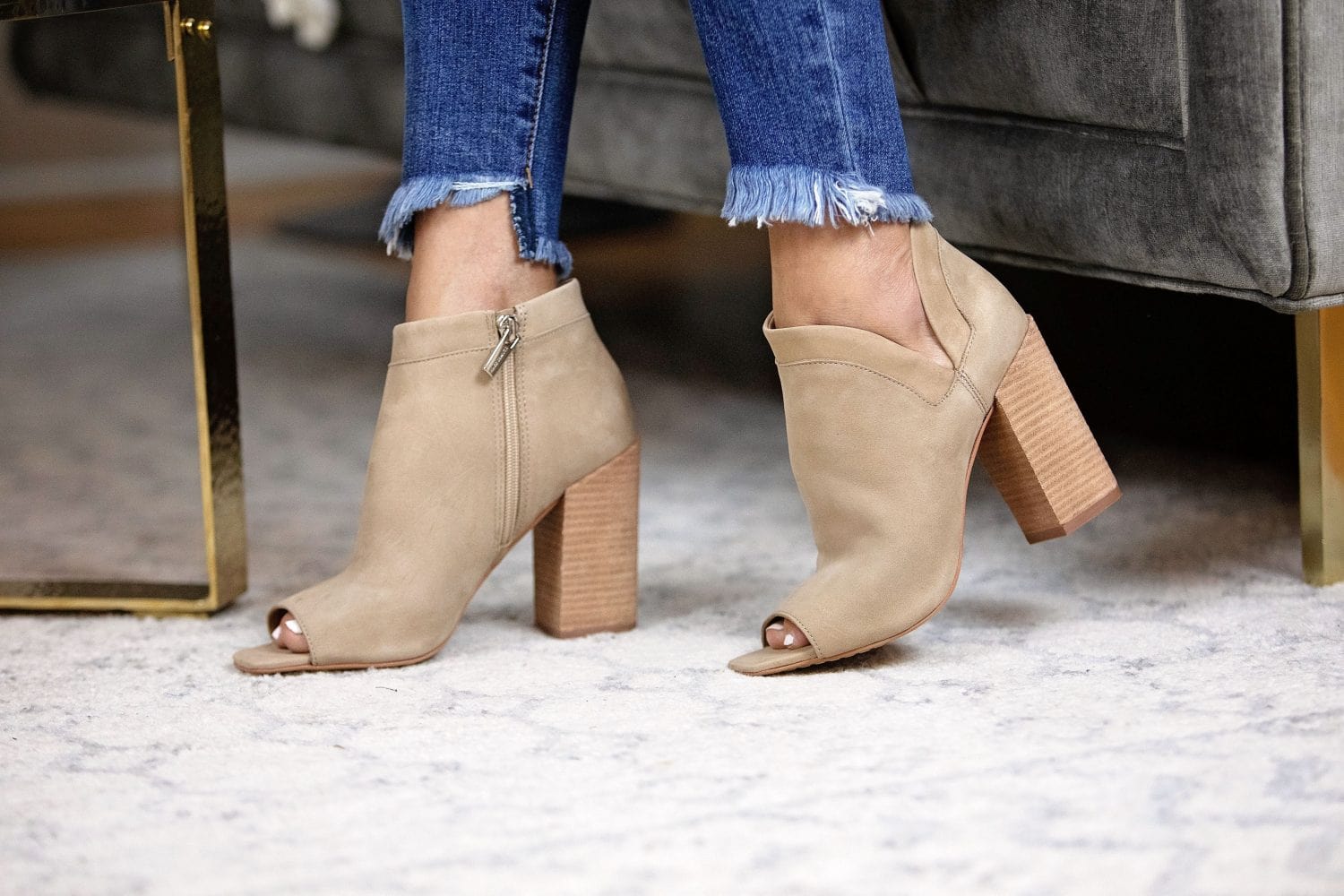 Shop more new markdowns below…