Truth be told Halloween decor is not my favorite. But I can get on board with a few spooky details. Amazon Halloween decor is always my first place to shop! Apothecary jars filled with pine cones and mini skull succulent planters are more my speed. But one thing I can agree looks better in bulk… pumpkins. The more the merrier in my book. Embroidered on pillows, faux ceramic versions and lots and lots of real ones! I took the weekend to update my porch with some fall decor and also a few places around my house. We have been focused on fall decor a lot lately, so be sure to check out these other posts:
How to Create an Outdoor Theater
Outdoor Amazon Halloween Decor
For the outdoor spaced I focused a lot on layering. White crates piled high made the perfect nooks and cranies for pumpkins, lanterns and textural wood beads. I layered two door mats (mostly because Studio McGee told me too). This double door mat idea is definitely trending because all of my sisters (yes all four of them) have followed suit! The double door mats give depth and warmth to the space.
Next is the sitting area – I bought an assortment of fall theme pillows to layer on our porch swing and chairs. And while I don't expect these to stay perfectly placed for long (hello outdoor pillow fights) they make the perfect place to snuggle. And because most gatherings are being held outdoors, it's nice to have some cozy, fall throw blankets on hand for the kids and family to stay warm under. It's the perfect way to bring your indoor living space to the outdoors!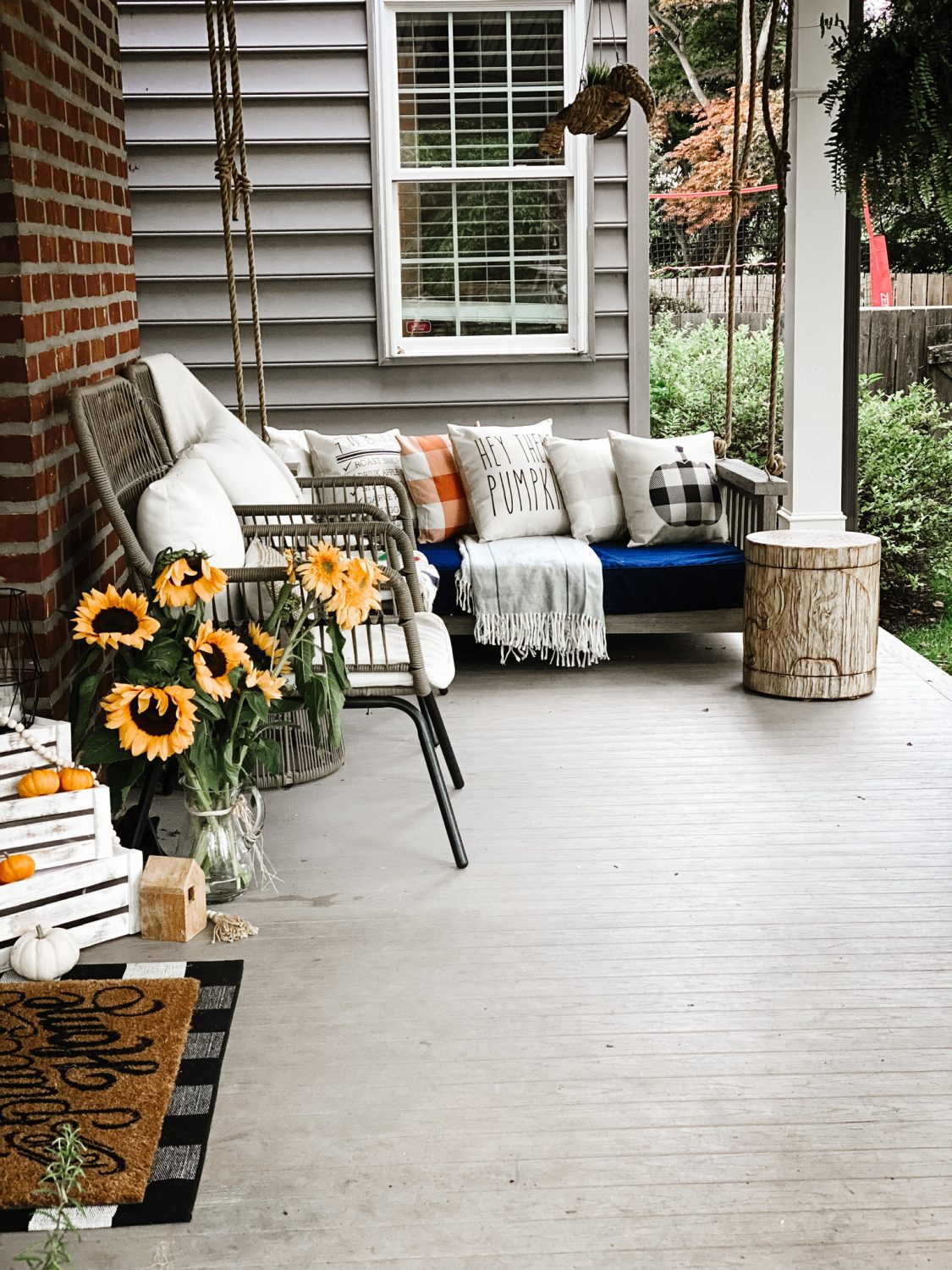 Shop the Look
Indoor Halloween Decor
I also turned to Amazon Halloween decor for my indoor spaces. A few small touches inside give me the perfect amount of Halloween I need. Neutral colors and natural textures of the pumpkins and decor pieces allow me to get into the spirt of Halloween, while not clashing with my personal, interior style. Again, I took the layered approach by playing with textures and different heights. It's easy to do! Just add long stems and tall plants to give life to the space. And different sized vases and jars add a nice balance. Now I just need to find someplace to hide the candy from my kids 😉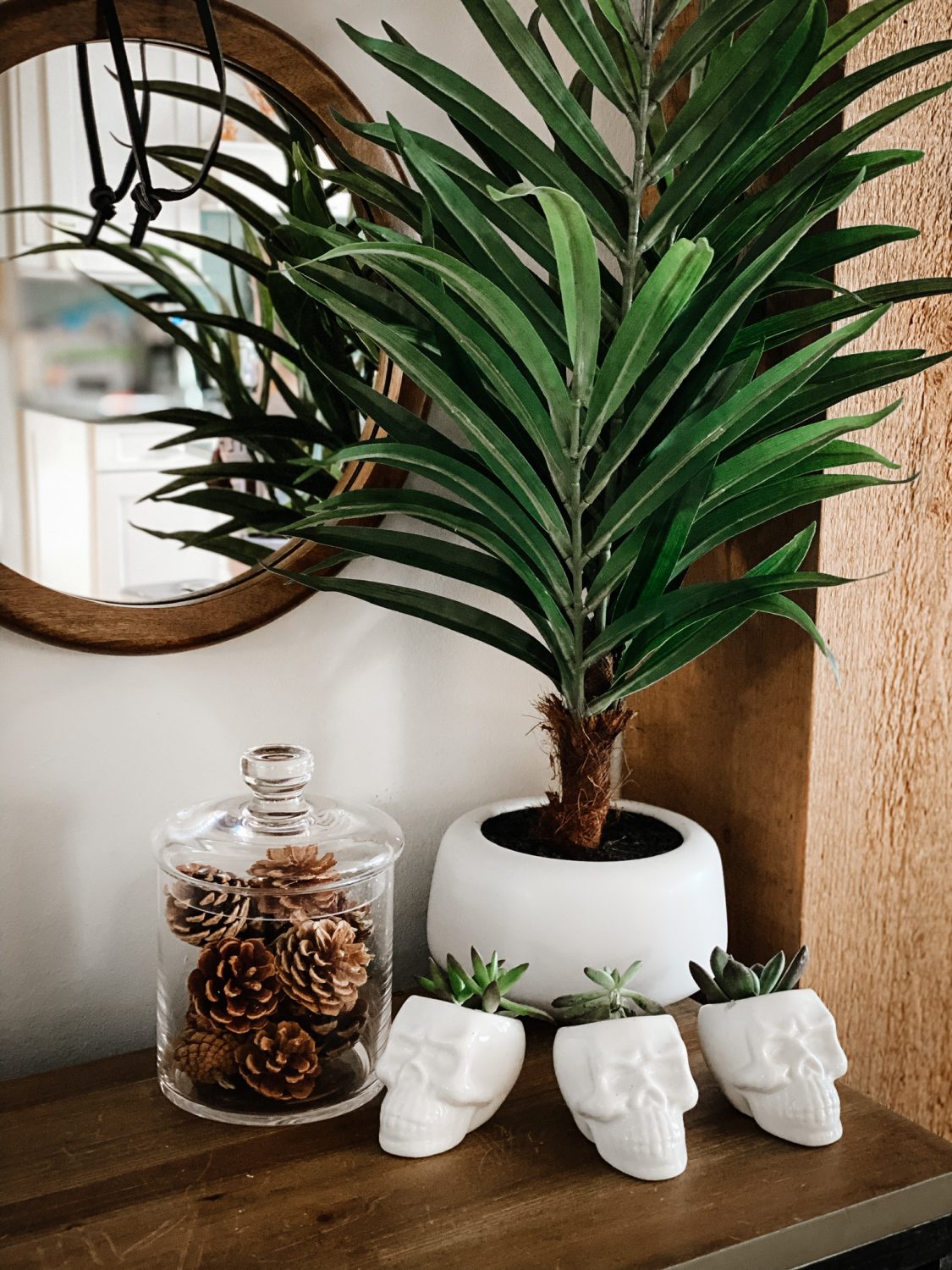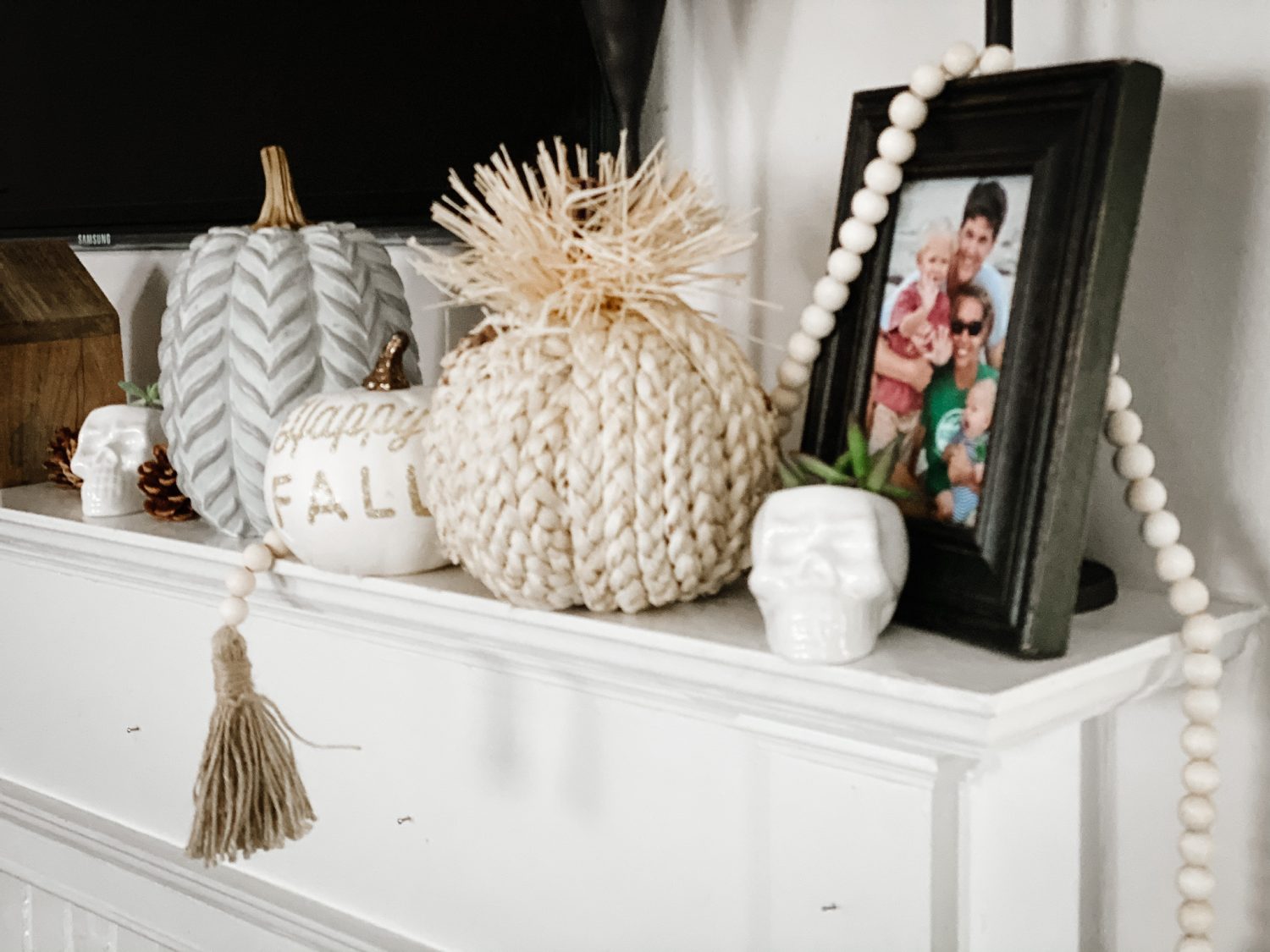 Shop the Look
More Amazon Halloween Decor: