Thank you to Nordstrom and ShopStyle for sponsoring this post.
I heard from a friend that the squirrels have been extra active this fall. Which supposedly means that they know something we may not… winter is coming. Ok, obviously we know that winter comes after fall, but according to folklore the more active the squirrels the colder the winter will be. So why the squirrels are busy hoarding acorns I will be doing some stock piling of my own – straight to Nordstrom to start stockpiling sweaters that is. I have the pullover, the cardigan, the cashmere, and now the sweater dress. This cozy and cute little number is more versatile than you think.
The key to nailing the sweater dress look is to find the right one for your shape. Petite ladies may want to opt for a more form fitting silhouette to not overwhelm their frame. If you have a larger chest a skirted look will help to balance your shape. Adding a belt is always a great way to create that hourglass shape. Lastly a sweater dress with neck interest: turtleneck or v-neck will help to elongate the body. Here are a few ways to wear the sweater dress this season.
Sweater Dress Look 1 // Casual
This funnel neck sweater dress looks easy and effortless with a pair of sneakers and a denim jacket. Style Tip: Worried about the bend and snap? Throw a pair of biker shorts underneath.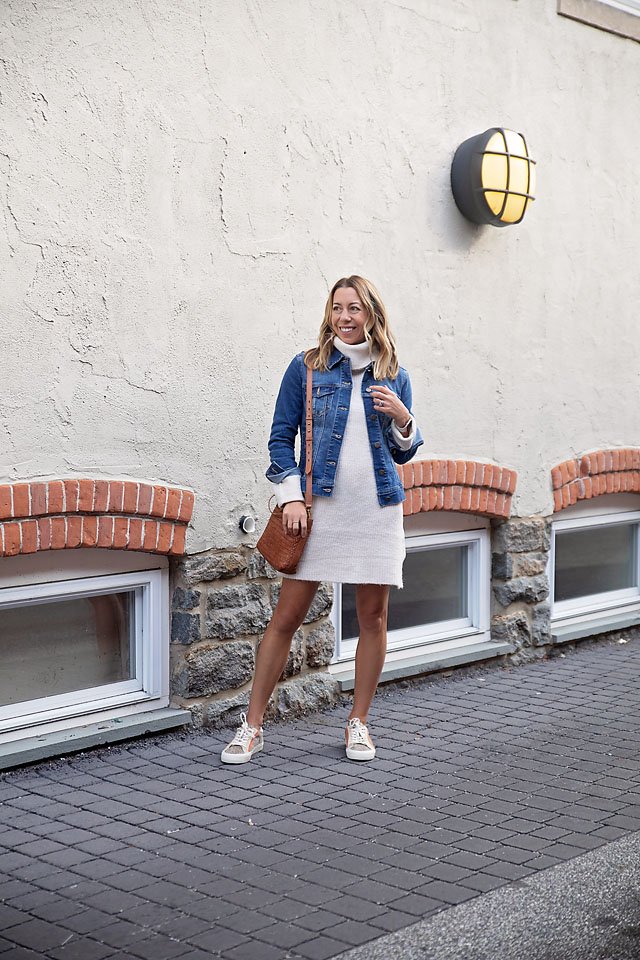 Dress | Sneakers | Bag | Denim Jacket
Sweater Dress Look 2 // Dressed Up
A quick shoe swap and this dress is ready for a night out or maybe an outdoor afternoon lunch. By adding a little printed scarf this dress looks instantly dressed up. Style Tip: Looking for more warmth – add this layer over and this layer under.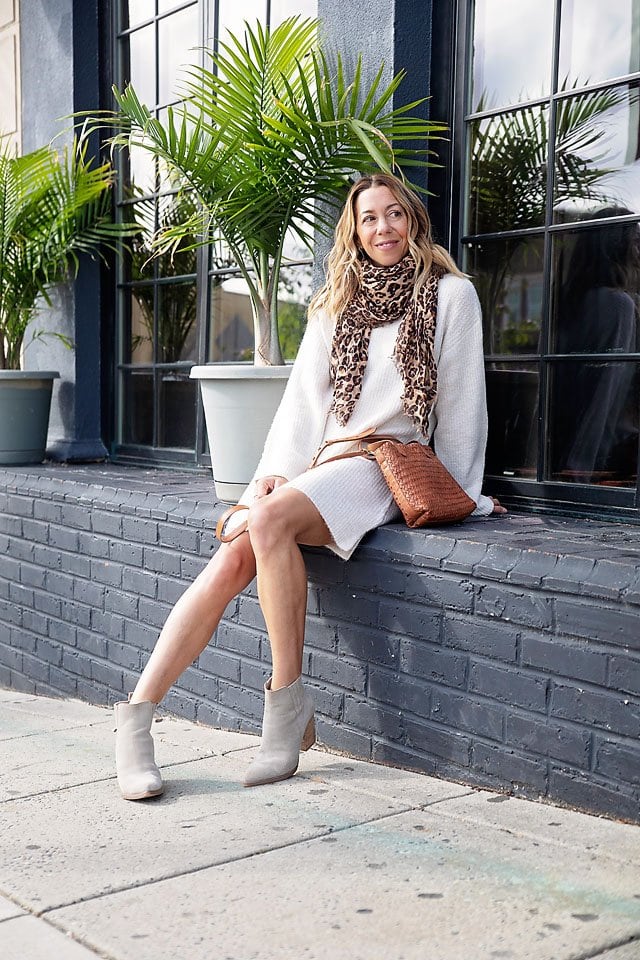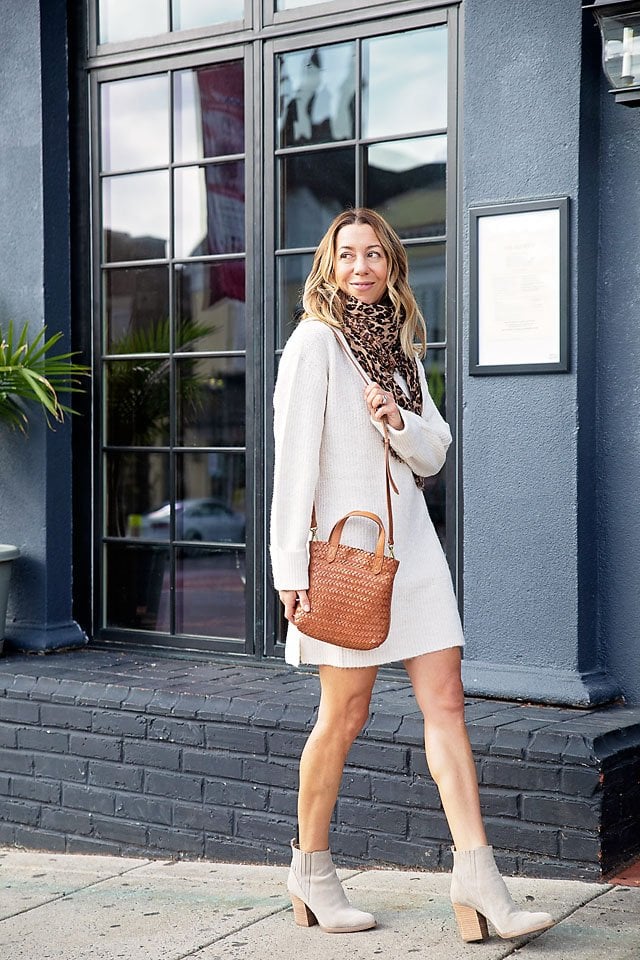 More Sweater Dresses
And as I'm sure you all know, Nordstrom has the most amazing customer service and now is the time to take advantage of their buy online pick up in store service! And it goes without saying, make sure you sign up to be a Nordy Club Member if you aren't already one to take advantage of all of their rewards.