I woke up like this… 😮 A Nordstrom Sale! Jaw dropped, quickly trying to grab my computer to see all the goodies just. marked. down. And YES! It was true – pages and pages of Nordstrom-made brands all 30% off. I scoured and searched and found my favorites. Here are the must see items for you to check out. But first this coat (#swoon) and this sweatshirt are going in my car immediately!
I love this button cardigan – it's the perfect neutral layer.
Shop the Treasure & Bond Cardigan here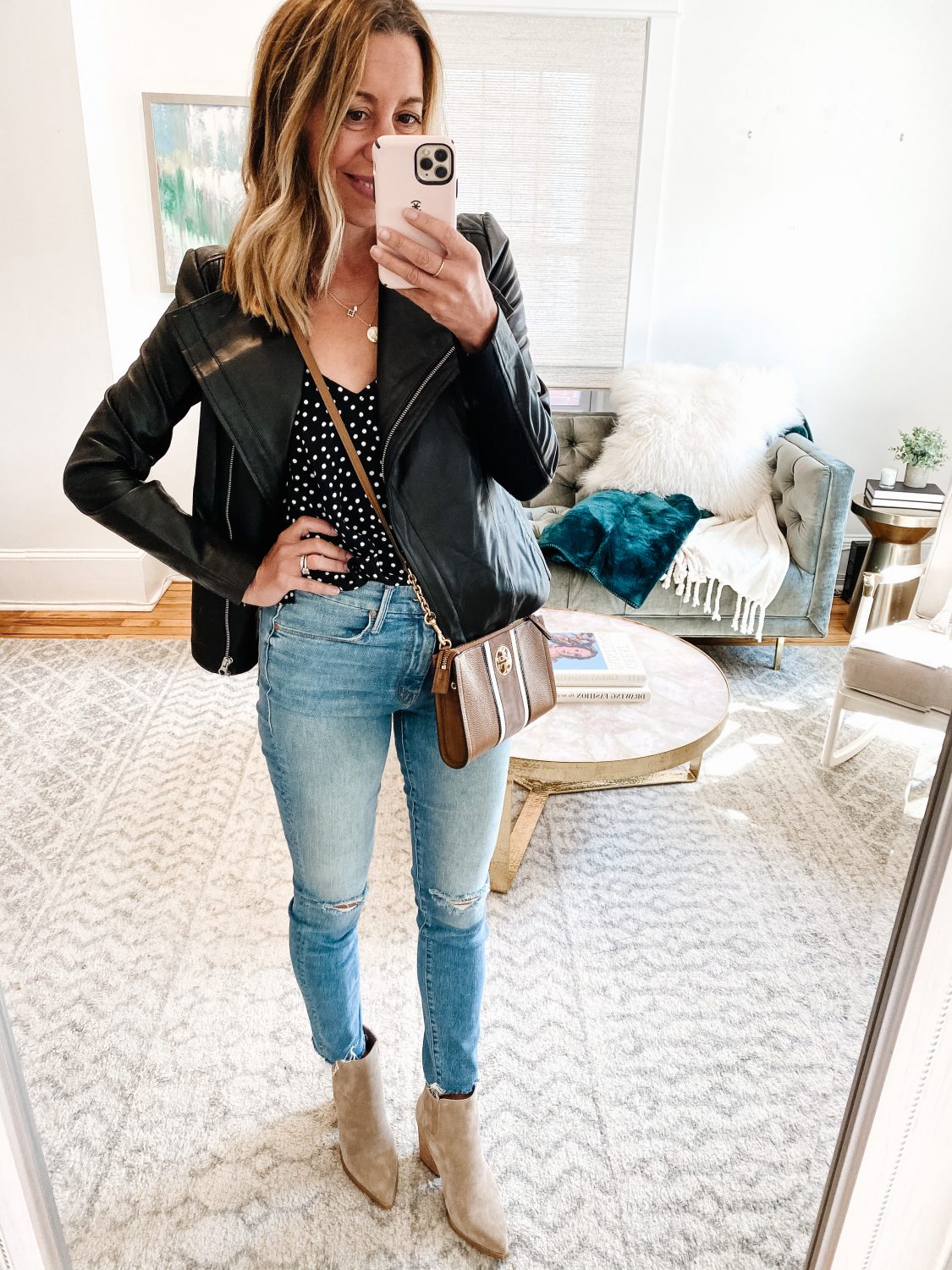 A leather jacket can be a major splurge, but at 30% off this one will go quick.
Shop the Chelsea28 Leather Jacket Here
A classic button up is s a go to item – especially if you need to feel or get dressed up in a pinch.
Shop the Treasure & Bond Shirt Here | Shop the Solid Version Here
This hooded utility jacket makes an average jeans and a tee outfit pop!
Shop the Caslon Utility Jacket Here
In case you needed more pink, this sweet and subtle-y slouchy pullover is perfect.
Shop the Treasure & Bond Sweater Here
Did someone say cashmere? Oh yes I did! This cashmere pullover is a no brainer staple item.
Shop the Cashmere Pullover Here | V-Neck Version Here
---
More Nordstrom Favorites On Sale Here
Plus Top Picks for the Guys On Sale