Puff the magic dragon may have had a secret meaning (even though this has been strongly denied), but this post does not. The must-have coat of the season is clearly the puffer jacket. There are so many fashionable and functional iterations of the puffer this year. Depending on your level of cold you may sway more towards the functional side, but brace yourself for some of the cutest puffer jackets we've ever seen. Let's break down our favorites…
The Short Puffer Jacket
While the short puffer coat can definitely do its part in the warmth department, we have seen an influx of fashionable options. I am talking about faux leather, floral printed, leopard printed and more. This silhouette is clearly the way to go to make a fashion statement. It is the perfect, stylish, layering piece to keep on and keep you warm!
Shop More Short Puffers Below

The Functional Puffer Jacket
We get it, you want your jacket to actually keep you warm so be sure to get something with some insulation. But we also get that you want your puffer jacket to be stylish. So look for some waist cinching or fun details. Bonus points, because the functional puffer jacket covers the bum! And as temps get colder, it's the perfect laying piece to throw on over your pajamas as you race the kids to the bus stop! The classic brands like Patagonia and The North Face are going to be your best bet, but we also found some other brands to fit different price points below.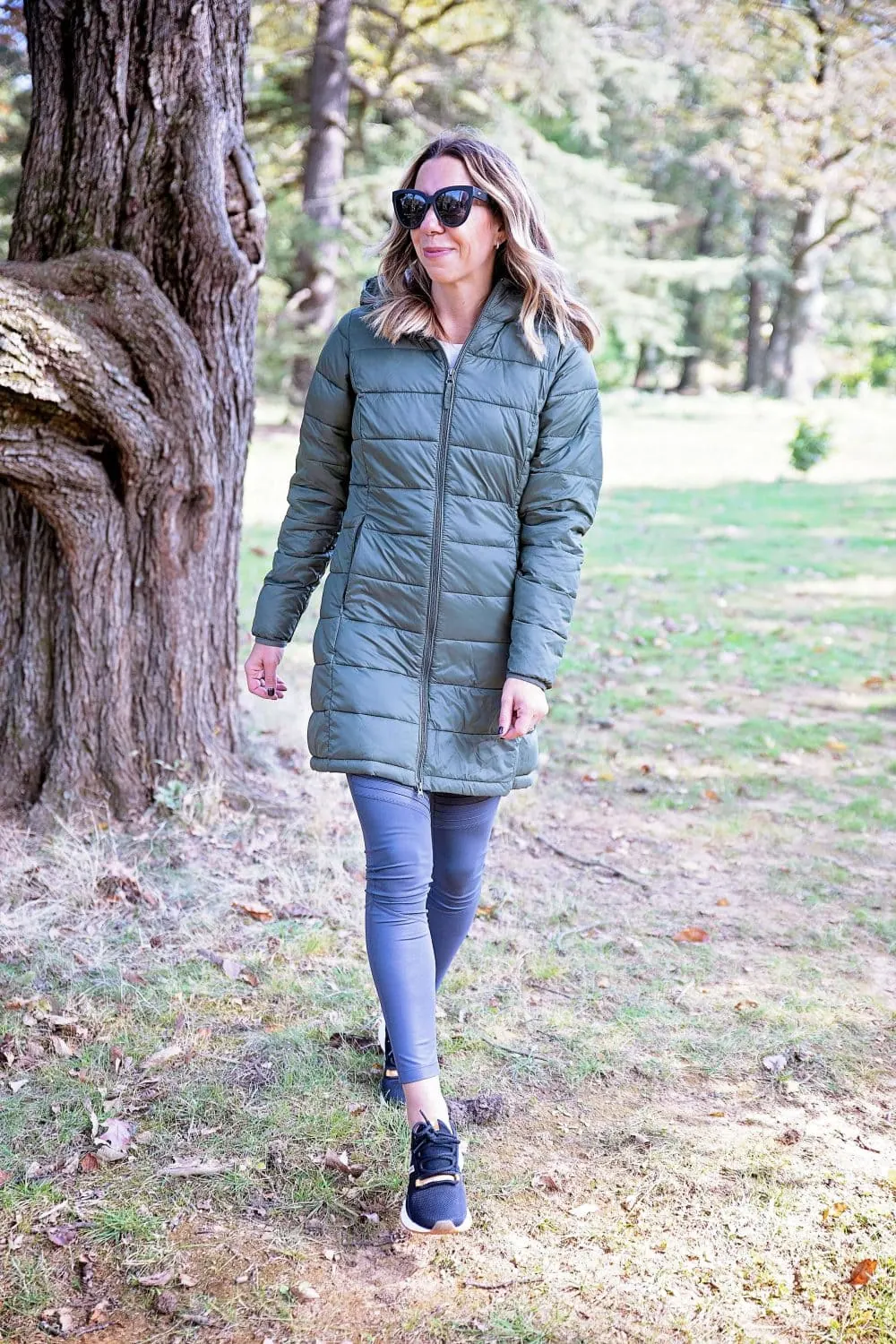 Shop More Functional Puffer Jackets Below
The Fashionable Puffer
What is fashion if it isn't functional… let's just call it art. In this day and age the best of both worlds is possible and we found it. The functionality and the fashion. It's making a statement all while staying warm this winter! Take a look at some of our favorite puffer jackets that really have it all.
Shop More Fashion Meets Function Jackets
Want more winter must-haves?! Check out our post on the sweater dress.