Let's get one thing straight, Thanksgiving is not cancelled. Just because things are going to be different this year, doesn't mean that we can't still gather around the table and stuff our selves with turkey and mashed potatoes. Right? I am still getting into the holiday spirit by starting off with a beautiful tablescape. There is something about setting the table that sets the tone for the day. The table is where memories are shared – even if it includes burping the alphabet or listening to dad jokes (hand raised for our table). It has been quite the year, but seeking the silver linings has made me a more grateful person. No matter what my Thanksgiving may look like this year, I know my heart will be full with the special people sitting around my table. While the turkey is roasting (jk, totally buying one), why not set a table to wow.
Thanksgiving Tablescape Idea 1: Rustic Charm
Autumn is the season where earthy accents and rustic decor are a must. Sure pumpkins are great to have on hand, but try mixing things up with greenery and natural textures. And have fun with seasonal accents. They are always a hit with the kids and the adults! Compliment your place settings by showcasing gold flatwear. It isn't just stylish, it's elegant and it shows your guests that some serious thought went into dressing up your table this year.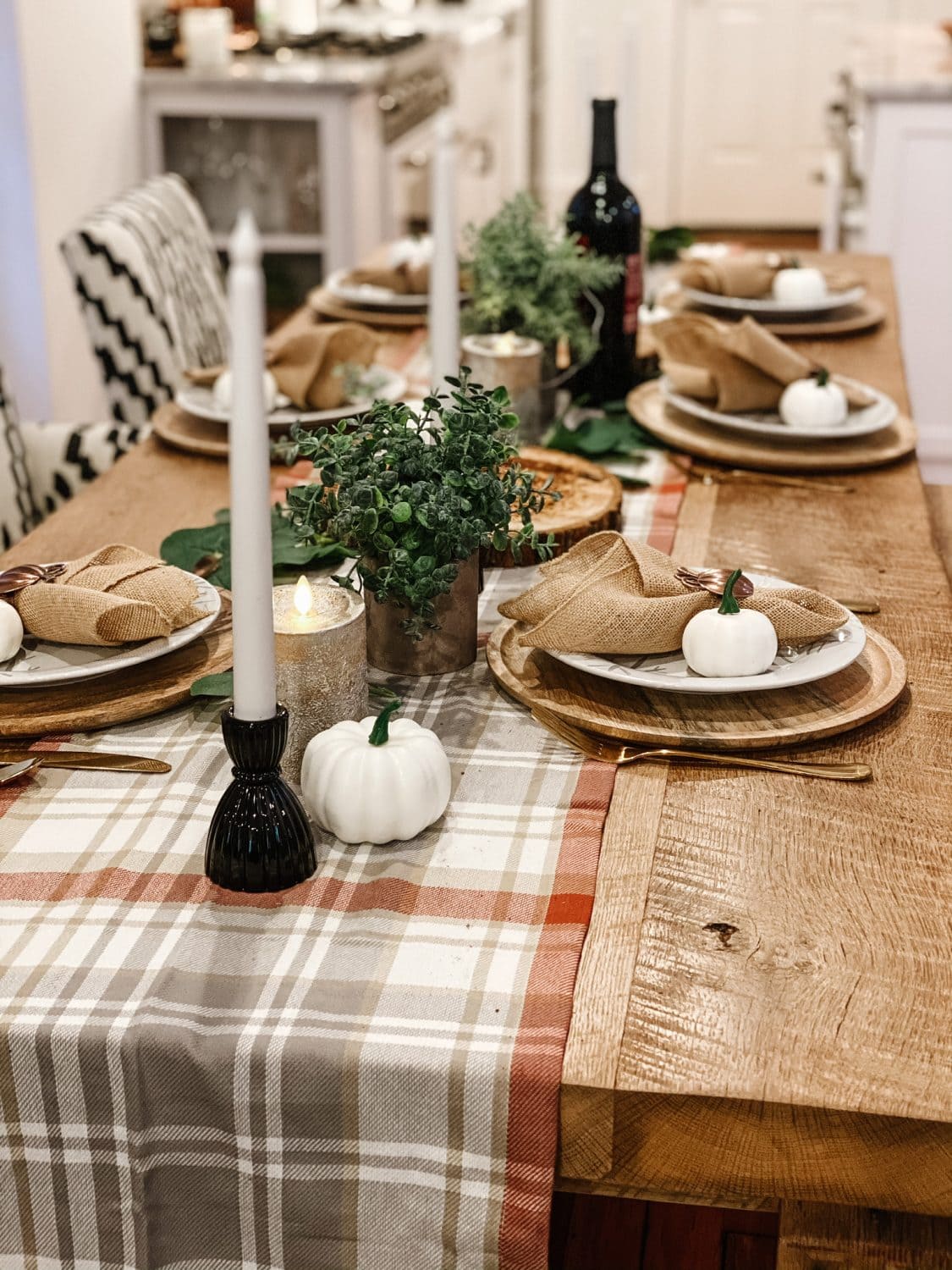 Shop the Tablescape Here
Thanksgiving Tablescape Idea 2: Farmhouse Chic
If classic and a tiny bit preppy is more your style, than this farmhouse chic tablescape is just what your Thanksgiving table needs! Start out by setting a welcoming ambiance by placing flickering LED candles around the table. Candles are an effortless way to make your table warm and inviting. Classic buffalo plaid is always a festive favorite. Have fun and make a statement by including berry branches for a pop of color.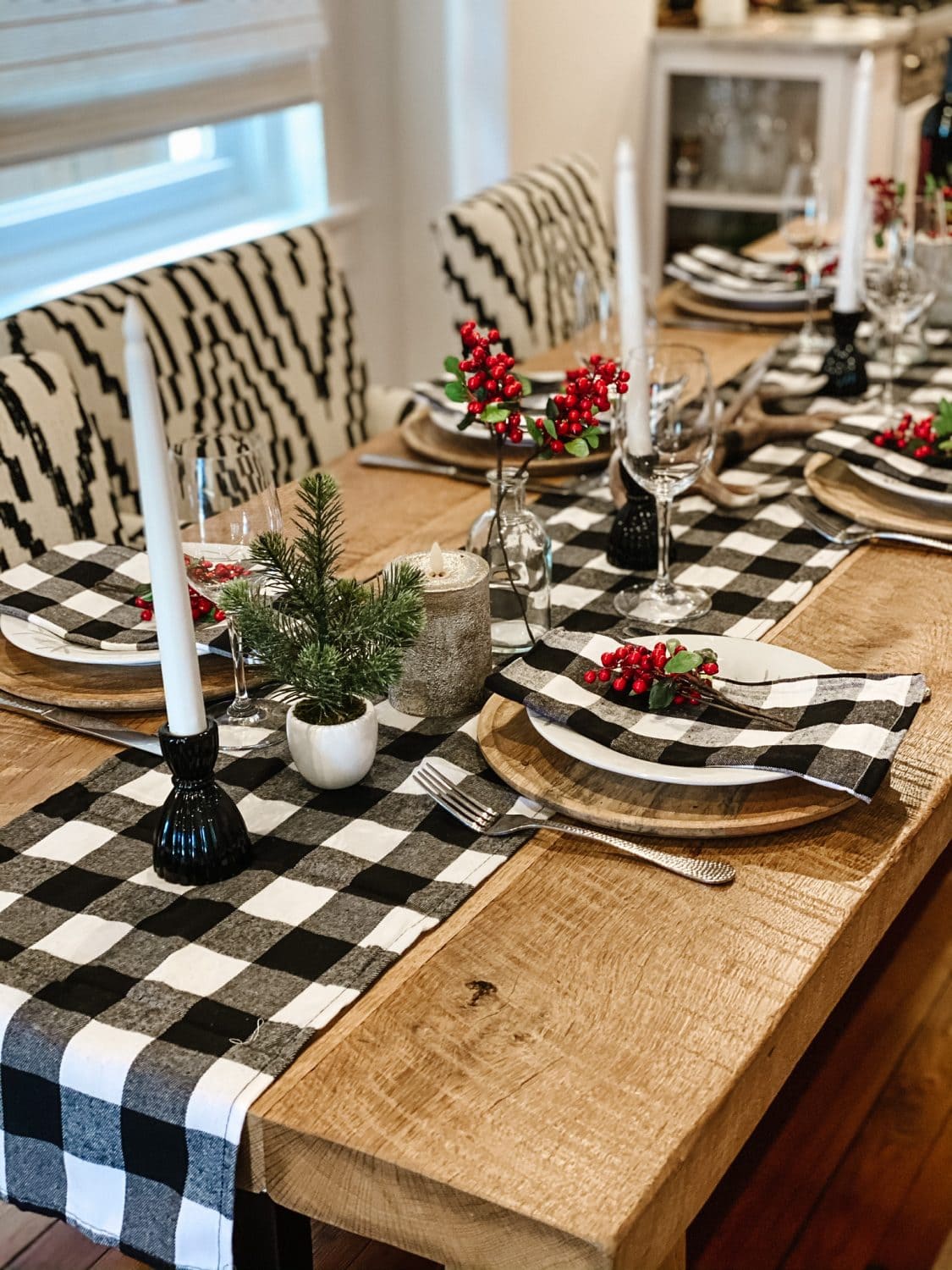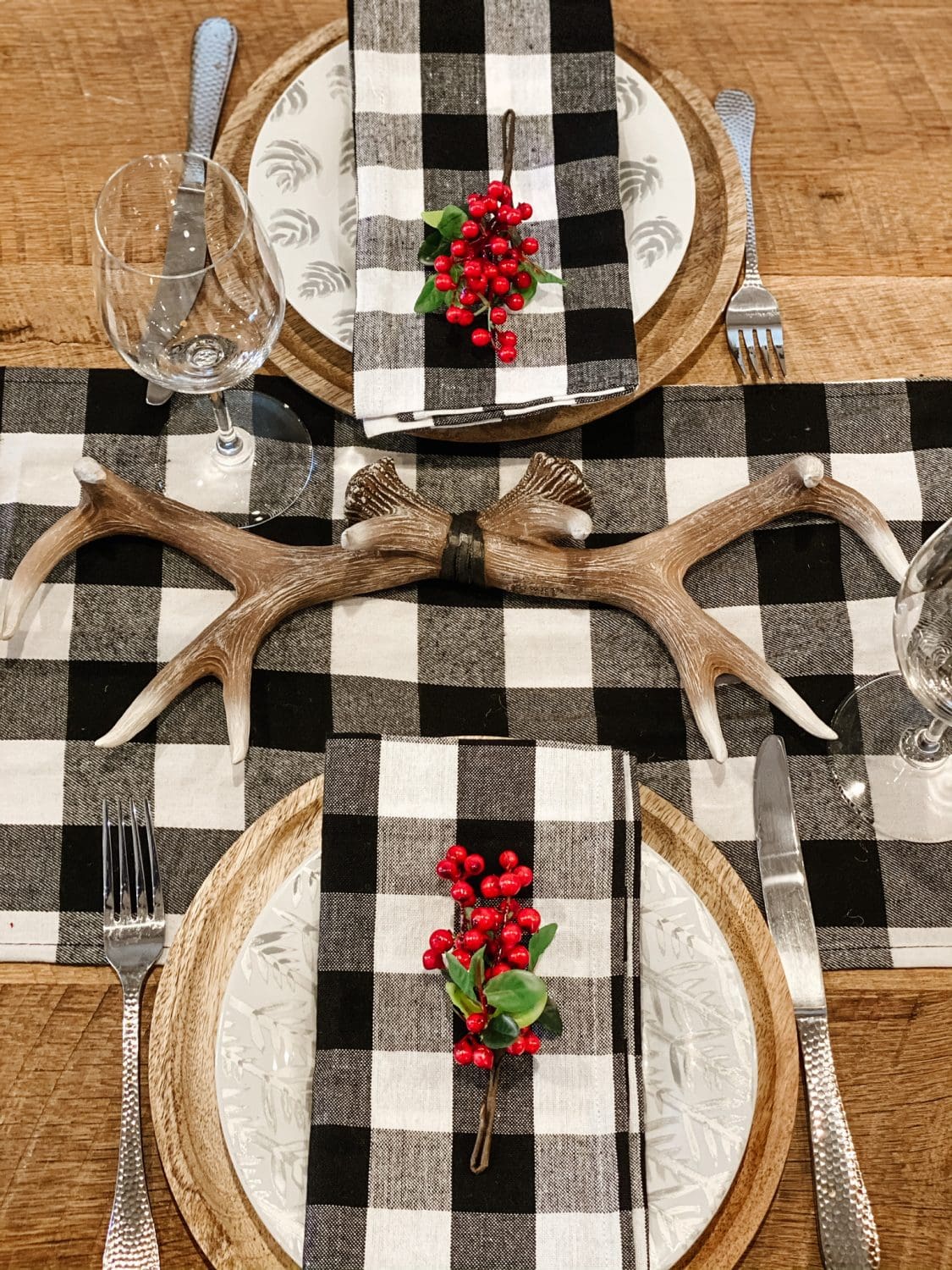 Shop the Tablescape Here
Already planning for Christmas? Check out this tablescape idea!