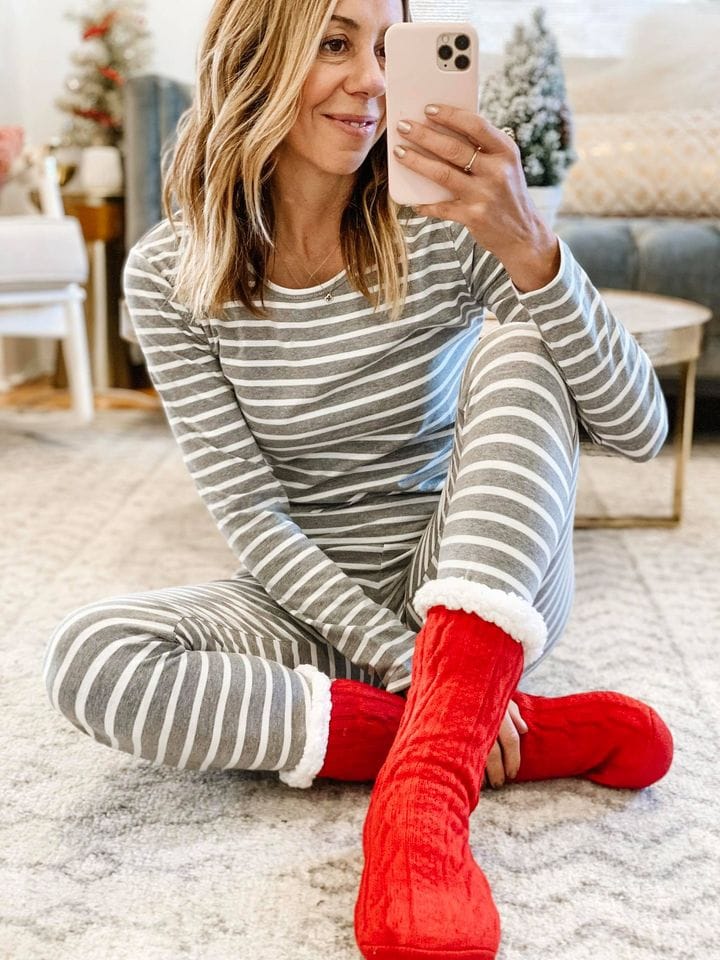 I can imagine that Meghan and Harry are a "no shoe inside" kind of household. I mean can you just see Meghan skipping inside her house, and slipping off her Tamara Mellons and into a pair of Birdies. To be honest, I try. I try to channel my inner Meghan Markle. But sometimes I forget. My kids are rockstars at kicking off their shoes the moment they walk through the door. One day we will get better at the whole putting them away and hanging up the coats, but I digress.
So I realized, that the best way for me to remember to take off my outdoor shoes is to have some indoor shoes – aka slippers. After a few hours of searching high and low for the best slippers or house shoes I found 50+ options. There are literally slippers for everyone: him, her, minimalists, maximalists, taco lovers, and the uber cozy. Here are some our most coveted favorites.
1 Aerie Fuzzy Bootie// Guaranteed to keep your ankles warm!
2 Etsy Handmade Slippers// These luxe slippers have so many rave reviews.
3 Target Slipper Socks// Love these festive slippers at a great price point.
4 Sorel Bodega Run Slippers// The name of these slippers just did it for me. Although I'm not sure if they count as indoor only.
5 Dolce Vita Slippers // Is it a slipper? is it a loafer? Who knows! These are chic! And maybe even the ultimate WFH shoe!
6 Pottery Barn PomPom Slippers// Put a pompom on anything and I am pretty much sold. These cuties are basically perfect.
7 Taco Slipper// Taco bout comfort. Mic drop.
---
A few of my favorites…
---
More Slippers To Love For Everyone