Thank you to Sephora and ShopStyle for sponsoring this post.
Whoever decided that bundling beauty products and selling them for less than what they would have cost individually is basically a genius. Who doesn't love getting multiple beauty products all wrapped up in one perfect set? Thankfully Sephora has caught on to this trend big time….. and I mean big time. Right now Sephora is having their Holiday Savings Event where you can save up to 20% by being a member of their Beauty Insiders program with code HOLIDAYFUN. Rouge members can save 20%, VIB members can save 15% and Insiders can save 10% from now until 11/9. These savings only happen twice per year so it's time to stock up and also get some holiday shopping done!
If you haven't signed up to be a Beauty Insider, make sure to sign up for free and you will immediately unlock that 10% savings!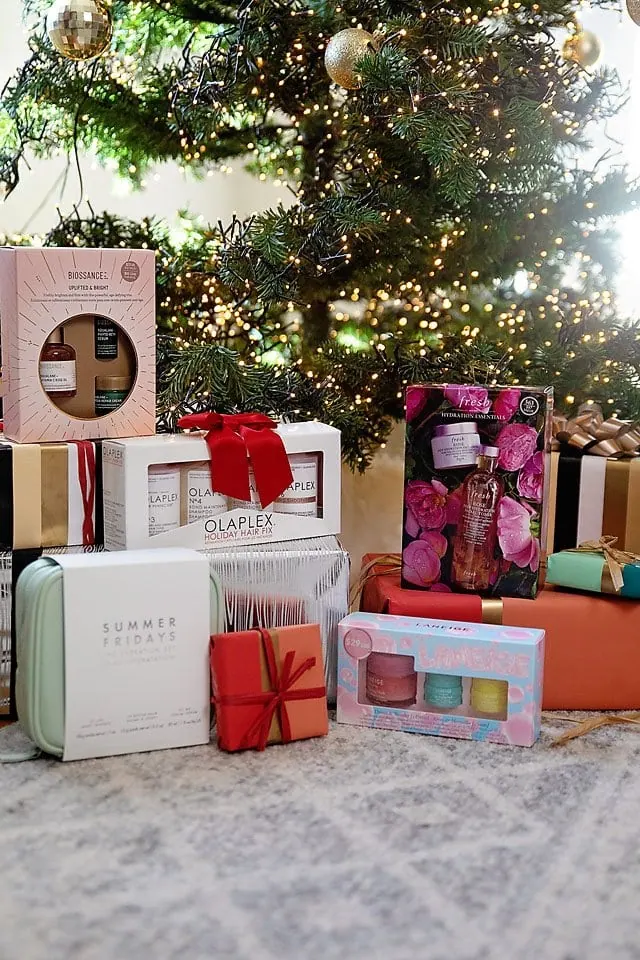 Sephora has a beauty set for everything: Hair, Lips, Skin, Anti-aging, Nails, Make up, and Perfume. These beauty gift sets make the perfect gift for anyone looking to indulge, renew and refresh. And yes, we won't tell if you grab one these sets for yourself too. Here are a few favorites at every price point.
I am not sure I can rave enough about the Olaplex Holiday Hair Fix Set. This set is the holy grail of hair care and includes 4 full size bottles of Shampoo, Conditioner, Hair Perfector and Bond Smoother. The Olaplex kit is perfect for basically any hair type or any level of hair damage. It will restore hair to be silky and frizz free.
Gift this to…. anyone on your list that can't live without their hair heat tools!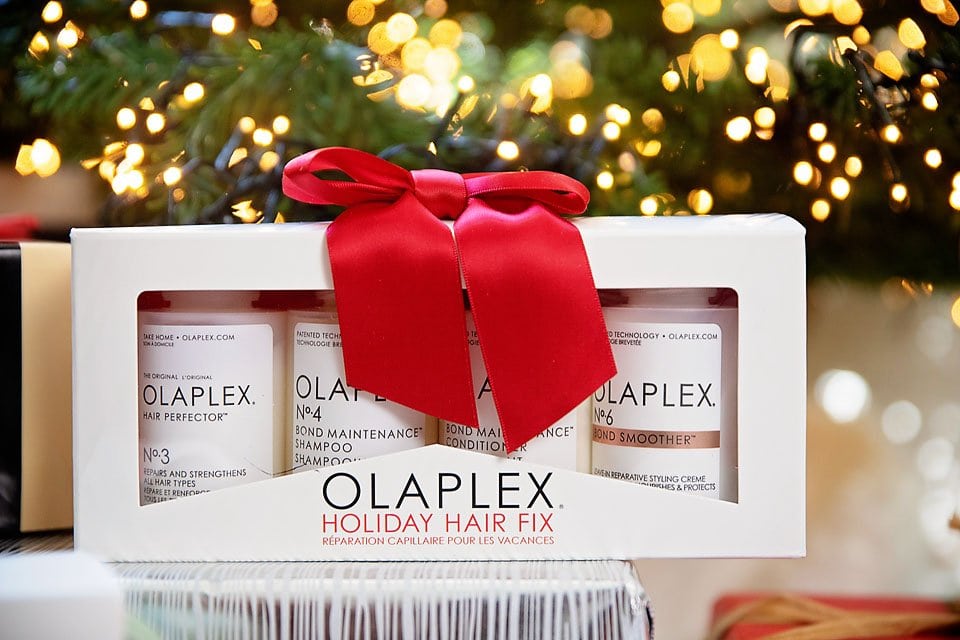 Shop the Olaplex Set HERE (use code HOLIDAYFUN after logging into your Beauty Insider account)
With the onset of dry winter weather, it's inevitable that your lips are going to take a toll. So what better way to treat them than with the Laneige Dream & Wonder Set. This cult favorite brand offers three lip sleeping masks with two limited edition scents. The best part of this set is that it works overnight, so you wake up to soft and moisturized lips.
Gift this to…. literally anyone! It is a game changer!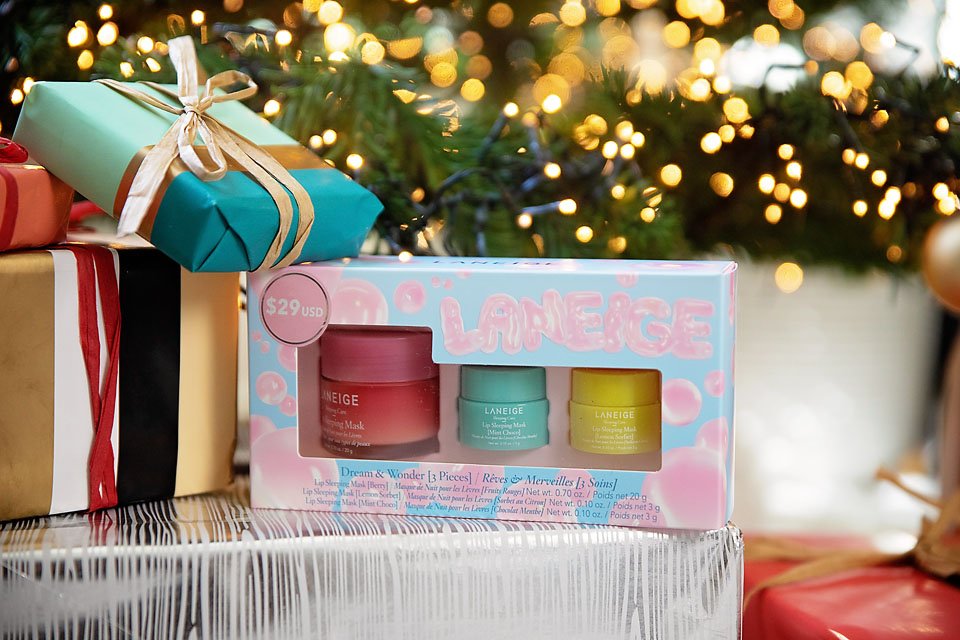 Shop the Laneige Set HERE (use code HOLIDAYFUN after logging into your Beauty Insider account)
Before I begin to talk about these skincare must-haves I just have to say how good they smell! The Fresh Hydration Skincare Essentials Set is the perfect pick me up and addition to any skincare routine. The face cream and toner duo both include Rose & Hyaluronic Acid to hydrate and refine the look of pores.
Gift this to….. your girlfriend, a teacher, your sister-in-law (anyone who appreciates an at-home spa day)
Shop the Fresh Set HERE (use code HOLIDAYFUN after logging into your Beauty Insider account)
If you remember using AOL Messenger then it's most likely time that you start using products with some anti-aging elements. The Biossance Uplifted & Bright Set provides the perfect trio of products. First included is a full size bottle of the Squalane + Vitamin C Rose Oil – which helps to provide an overall radiant glow. The travel size bottles include a Phyto-Retinol Serum to reduce the looks of lines and wrinkles and an Omega Repair Cream to provide intense hydration.
Gift this to…. your mom, your MIL, yourself.
Shop the Biossance Set HERE – (use code HOLIDAYFUN after logging into your Beauty Insider account)
Last and definitely not least the coveted Summer Fridays Hydration Set is the perfect gift for any beauty lover or really anyone! The Jet Lag mask is one that I come back to time and time again. It can be used as a nightly mask or a daytime moisturizer. Packed with antioxidants it leaves the skin feeling instantly renewed. The Lip Butter Balm and CC serum are the perfect additions to an overall face treatment. But I have to mention this set comes in it's own zip pouch.
Gift this to… your babysitter, your millennial little sister
Shop the Summer Friday Set HERE – (use code HOLIDAYFUN after logging into your Beauty Insider account)
Shop more of our favorite beauty set favorites below