I'm not sure if it's just me (or maybe those months of lockdown), but I am feeling pretty creative lately. Those months inside unlocked some sort of inner Pinterest strength. I embroidered a sweatshirt, tested out new recipes, and even attempted camping in the backyard. It's only natural that this new creative spirit has shifted into my gift giving ideas. This year I am forgoing the usual suspects – I'm looking at you outdoor portable speaker – and attempting to help my recipients unleash their hidden talents. I found some of the most unique and exciting gifts at every price point.
Gift Ideas Under $25
Raise your hand if you get toothpaste in your stocking. Ok, glad to see everyone's hands raised. Now let's one up your oral hygiene routine by gifting the toothpaste used by rockstars. Yes, the Twice toothpaste was founded with the help of Lenny Kravitz. By purchasing this toothpaste you are also giving back by providing dental care to those in need.
More Gift Ideas Under $25
Gift Ideas Under $50
We can all get a little stressed… especially during the holidays. So it's helpful to have a stress reliever in your back pocket. And these PYM chews are literally are that. These chews contain L-Theanine (which is also found in matcha) that can help to relax the mind and improve focus.
Personally speaking, a personalized gift is always a good idea. This dainty initial necklace is a lovely gift idea for everyday wear. Speaking of personalization, we did a post on that!
More Gift Ideas Under $50
Gift Ideas Under $100
Coming from someone who stares at a computer screen most of the day, blue light blocking glasses are a must. The variety offered by LOOK OPTIC is fashionable and wallet friendly. They have a plethora of shapes that are offered in reader magnifications, blue-light blocking and sunglasses.
Looking for a gift for the one who has it all – how about a special watch band. I love how this Rebecca Minkoff Chain band dresses up an outfit.
More Gift Ideas Under $100
Gift Ideas Under $200
Whether you are a seasoned chef, or a self proclaimed terrible cook, we can all agree that better ingredients make for better tasting food. Adding a drizzle of the Brightland olive oil to *almost* any dish will make it taste better. But it's because the makers of Brightland Oils and Vinegars focus on the ingredients: sun, soil, and fruits to make their product the best. *Yes, I've heard this also tastes great on ice cream!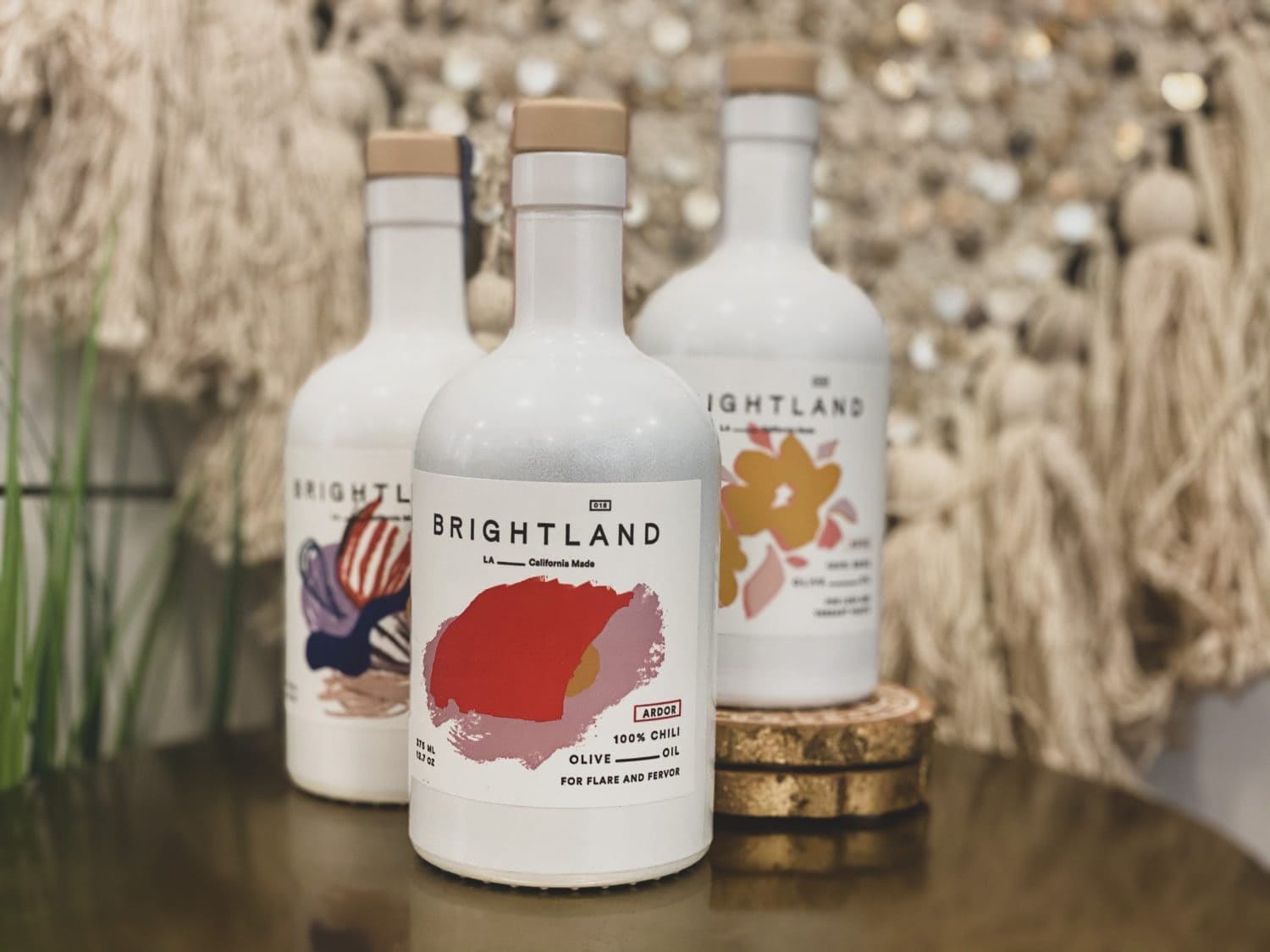 Find me a gal that doesn't love a good shoe. I'll wait. The unique design of Rothy's make them incomparably comfortable yet perfectly fashionable. I love this as an unexpected gift – something you wouldn't buy for yourself.
More Gift Ideas Under $200