This year, for whatever reason, my family chose me to cook and host Thanksgiving dinner. And for whatever reason, I agreed to this ask. I hope everyone is okay with some take-out pizza if all doesn't end well with the turkey situation. I'm thinking my Thanksgiving outfit of choice for most of the day will be comfy slippers and PJs, but when it comes time to serve the big finale (read: pizza) I have a few ideas of what I will be throwing on.
Sweater dresses are always a popular choice for Thanksgiving outfits because they are easy to throw on and can easily be dressed up or down. They also give a little room for that post-Thanksgiving feast feeling 😉 But as you all know, I am a ripped jeans kinda gal through and through, and that will most likely be my outfit of choice with some kind of cozy top. What can I say, I am a creature of habit!
So whether you are hosting Thanksgiving, making a few stops at a few small family gatherings, or Zoom-ing your way through Turkey Day I have just the outfits for you. Cool, comfy, casual and chic to go with whatever your holiday vibe is. Also, any tips for cooking a turkey are MUCH appreciated!
Thanksgiving Outfit: Sweater Dresses
Just add boots to get you ready for the feast!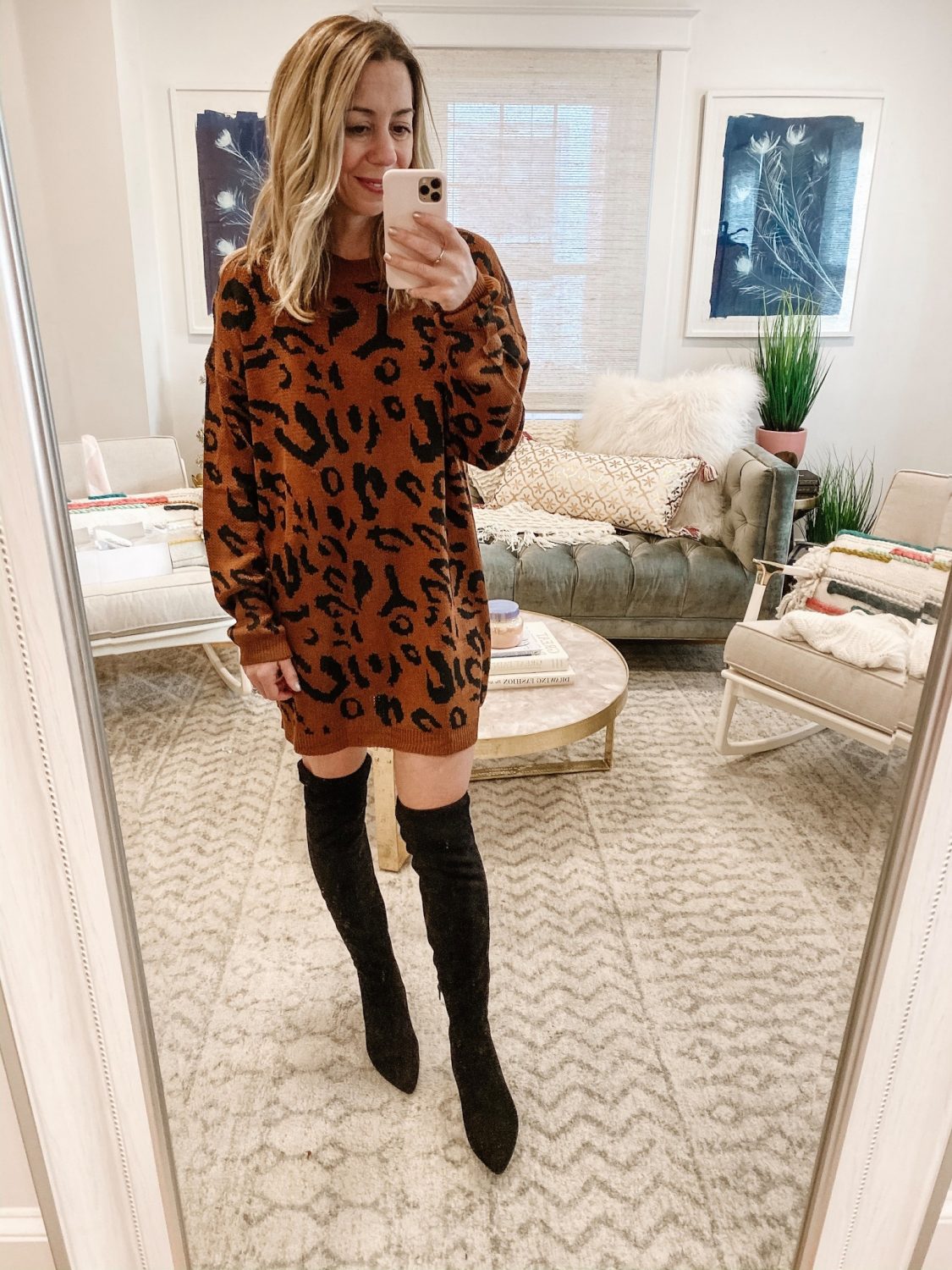 Sweater (can also wear with leggings!) | Boots
Dress (dress is same, just an old color!) | Boots (linking similar)
Shop More Sweater Dresses for Thanksgiving
Thanksgiving Outfit: Cozy Cardigans
Everything is better in layers, lots of layers.
Shirt | Cardigan | Jeans | Booties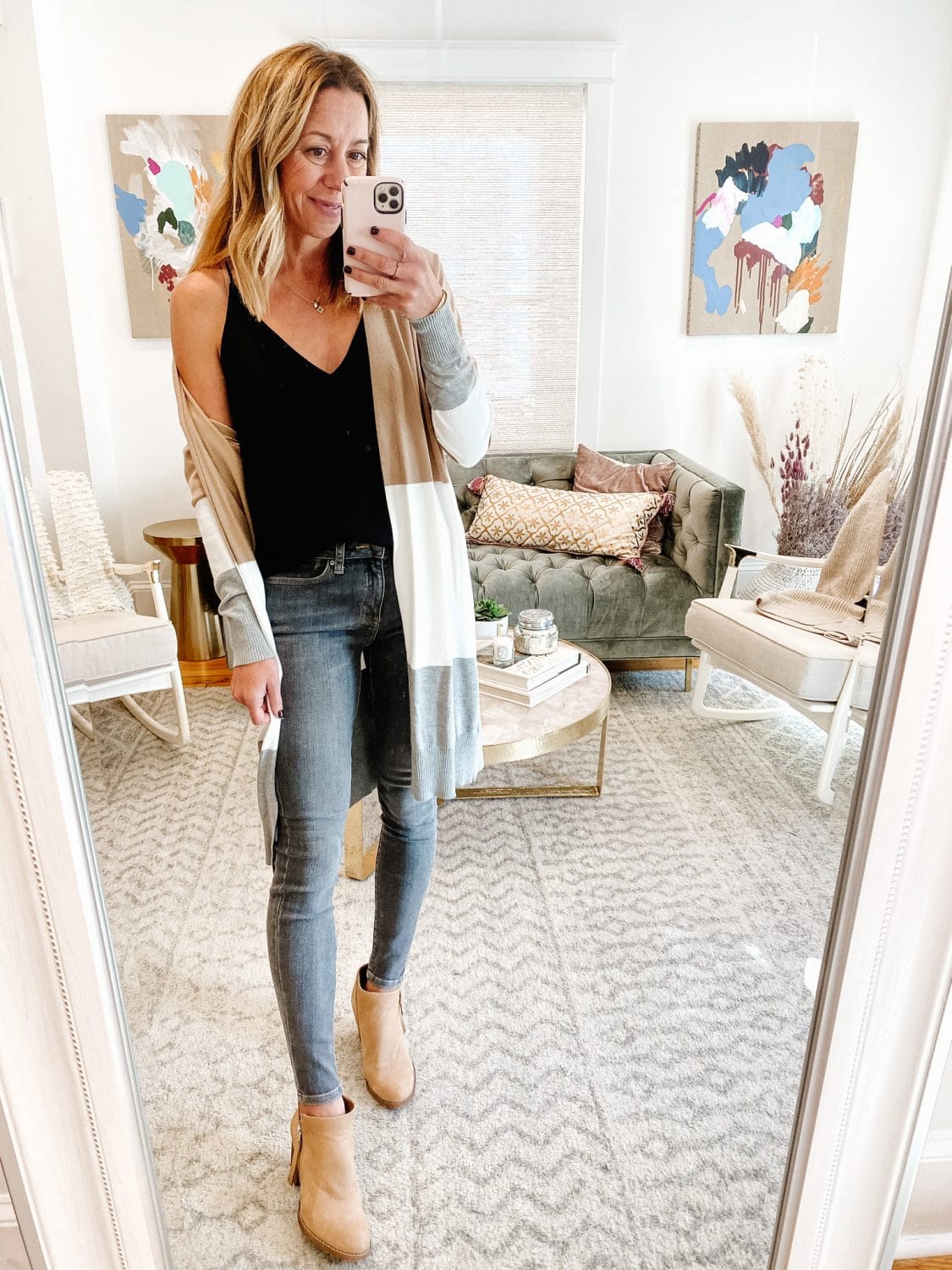 Thanksgiving Outfit: Fancy Pullovers
Adding a little flare and a lot of flavor.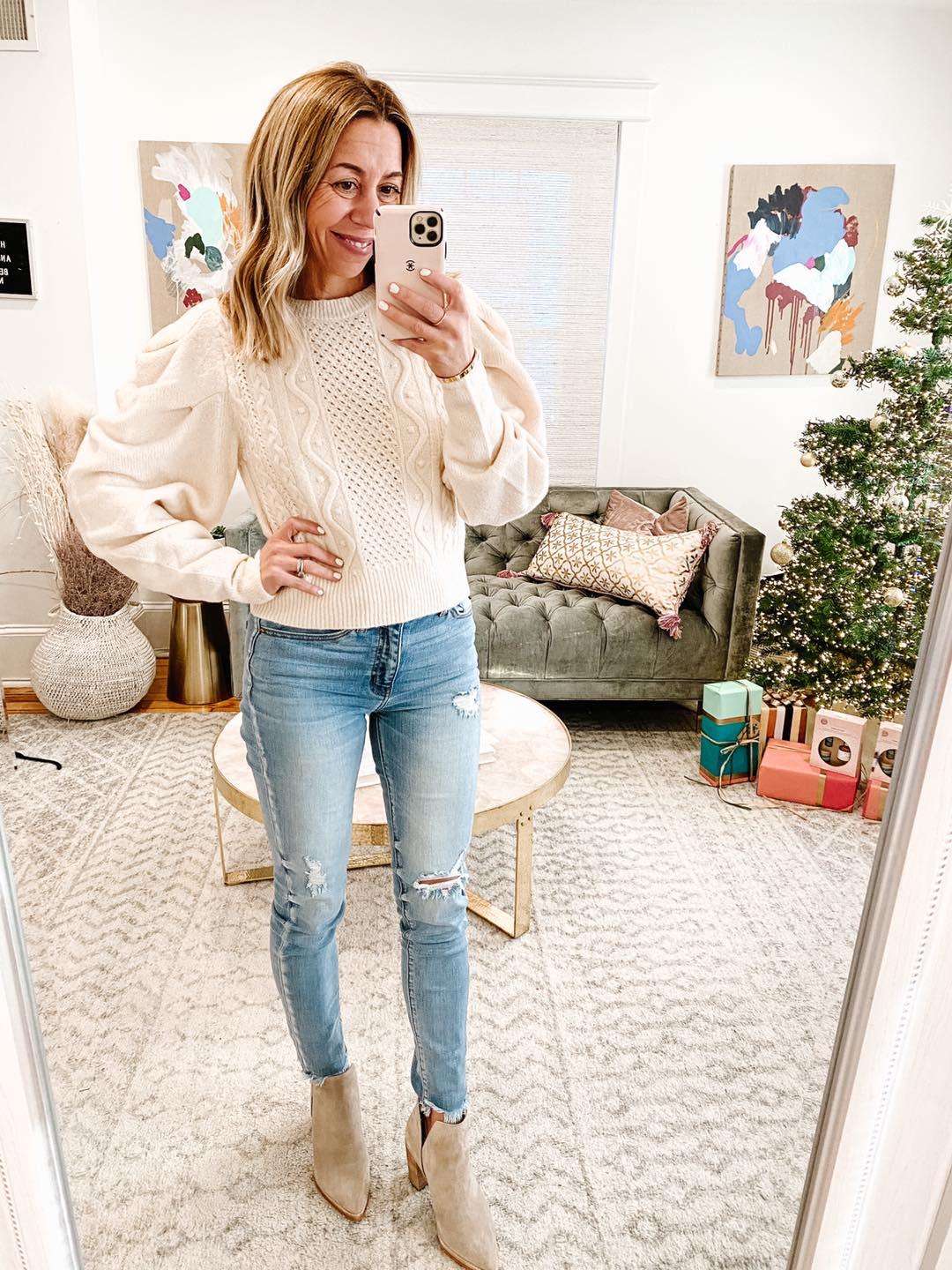 Sweater | Jeans | Booties | Bag
Sweater | Jeans | Booties | Bag (is the insert to the larger bag linked!) | Bag Strap
Thanksgiving Outfit: Leggings, Obviously
Obviously.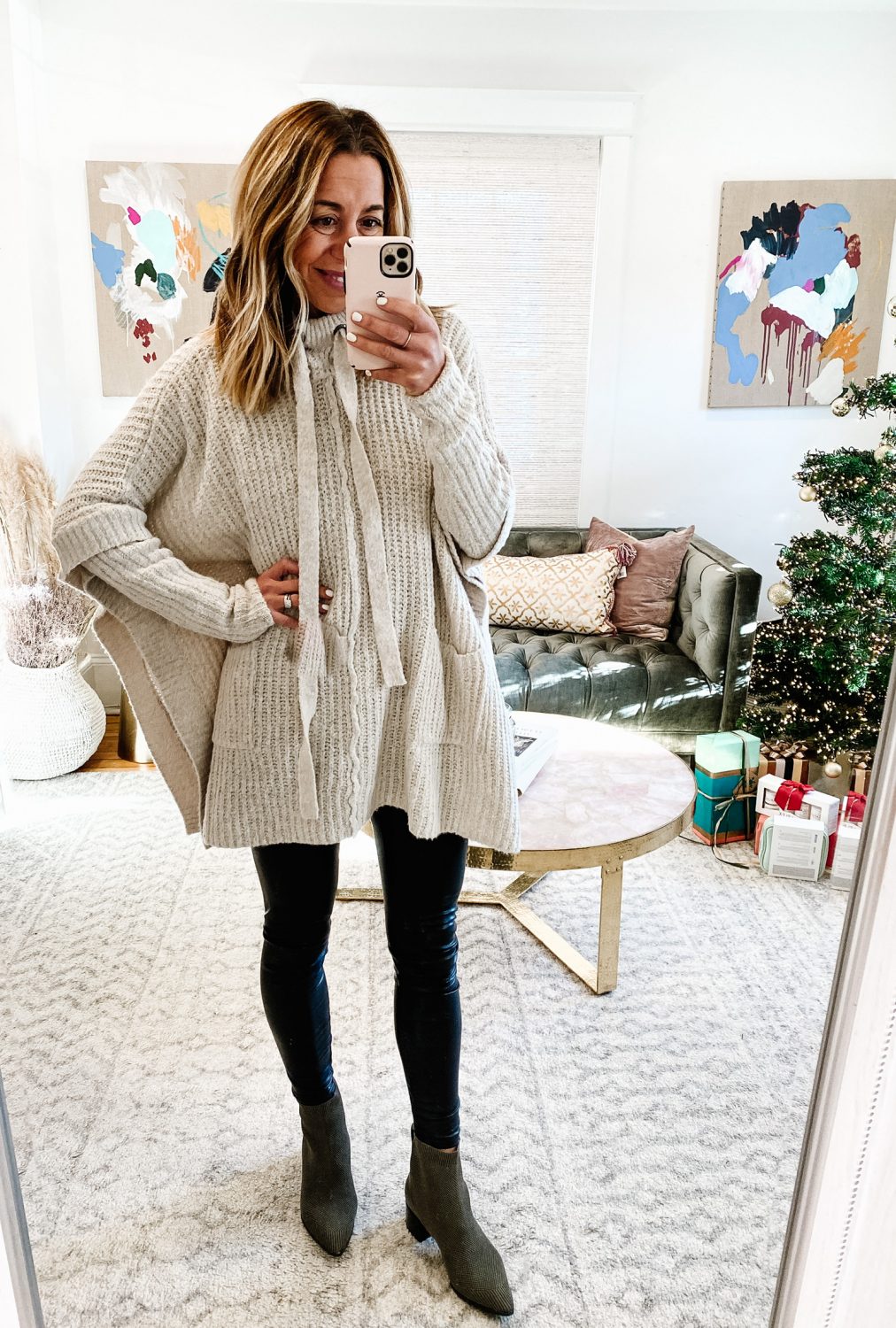 Sweater (from NSALE, back on sale!) | Leggings | Boots
Shop More Casual Thanksgiving Styles