For all of the snow boots I invested in last year, we did not see much snow here on the East Coast. Or at least in the Philadelphia/mid-Atlantic region. Safe to say that when a huge snow storm hits this year (because 2020, why wouldn't it?!) I will have plenty of options. And maybe, just maybe, I will tack on a few more for good measure. Just like earlier this year, I am going to make sure my family gets outside a lot to avoid cabin fever. It's amazing the effects that vitamin D has on your soul! So warm, water-repellant snow boots will be a must-have! My team and I have each rounded up our tried-and-true favorites, so there is bound to be a perfect match (or two, or three) for you!
Lindsey's Favorite Snow Boots
These UGG Adirondack II boots are a reader favorite. I love the classic duck boot styling and furry lining. They are super warm and relatively lightweight. Many boots are hard to drive in, but these are flexible enough that it's not an issue. And yes, they are on sale!
These low shaft boots pack a punch. They are easy to slip on, but the sole has a heavy duty grip. They are also waterproof and insulated to keep your toes warm. If you plan on wearing heavy socks, size up a half size.
The Sorel Joan of Arctic Wedge II Boots are not only cute (hello hidden wedge) but are also functional. These boots are waterproof against winter elements and are made of leather. Lots of readers recommend this leather protectant spray to keep your kicks fresh.
Whether you're out for a snowy walk or hanging outside with family/friends from a distance, these lower shaft boots will keep your feet warm AND dry. Easy to slip on and walk in, the Sorel Carnival is a versatile boot that is as practical as it is stylish. These boots are a little more stiff than the first Uggs pictured and it makes them harder to drive in.
If you are looking for the warmest of warm these Hunter Boots are it!! With a temperature rating of -7 degrees these boots are super insulated. They also have a durable no-slip bottom for grip on icy surfaces and the tall shaft is perfect for trekking through deeper snow.
Abby's Favorite Snow Boots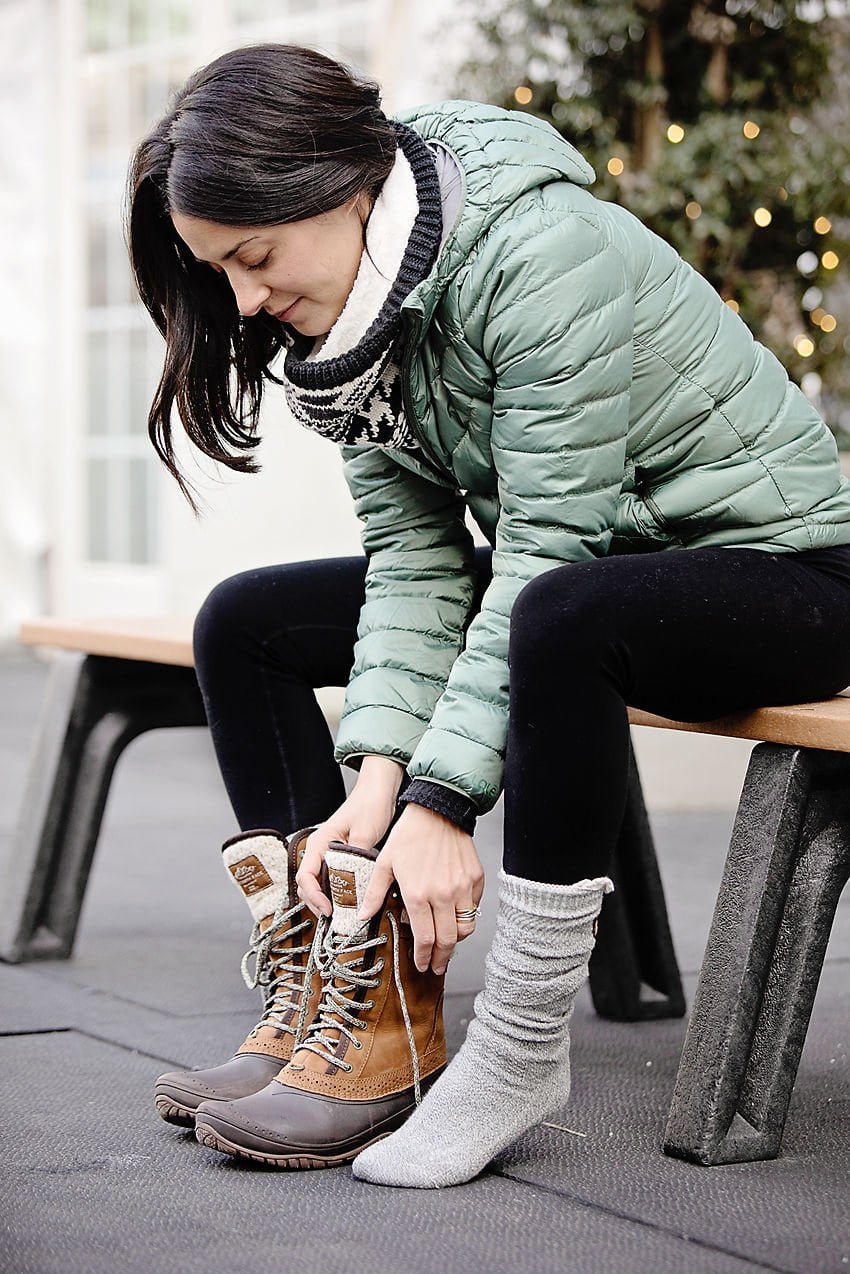 I love these North Face boots because they are so comfortable! The lower is waterproof and the inside is lined with PrimaLoft protect from cold weather temps. These are easy to slip on and perfect for school pick up.
Beth's Favorite Snow Boots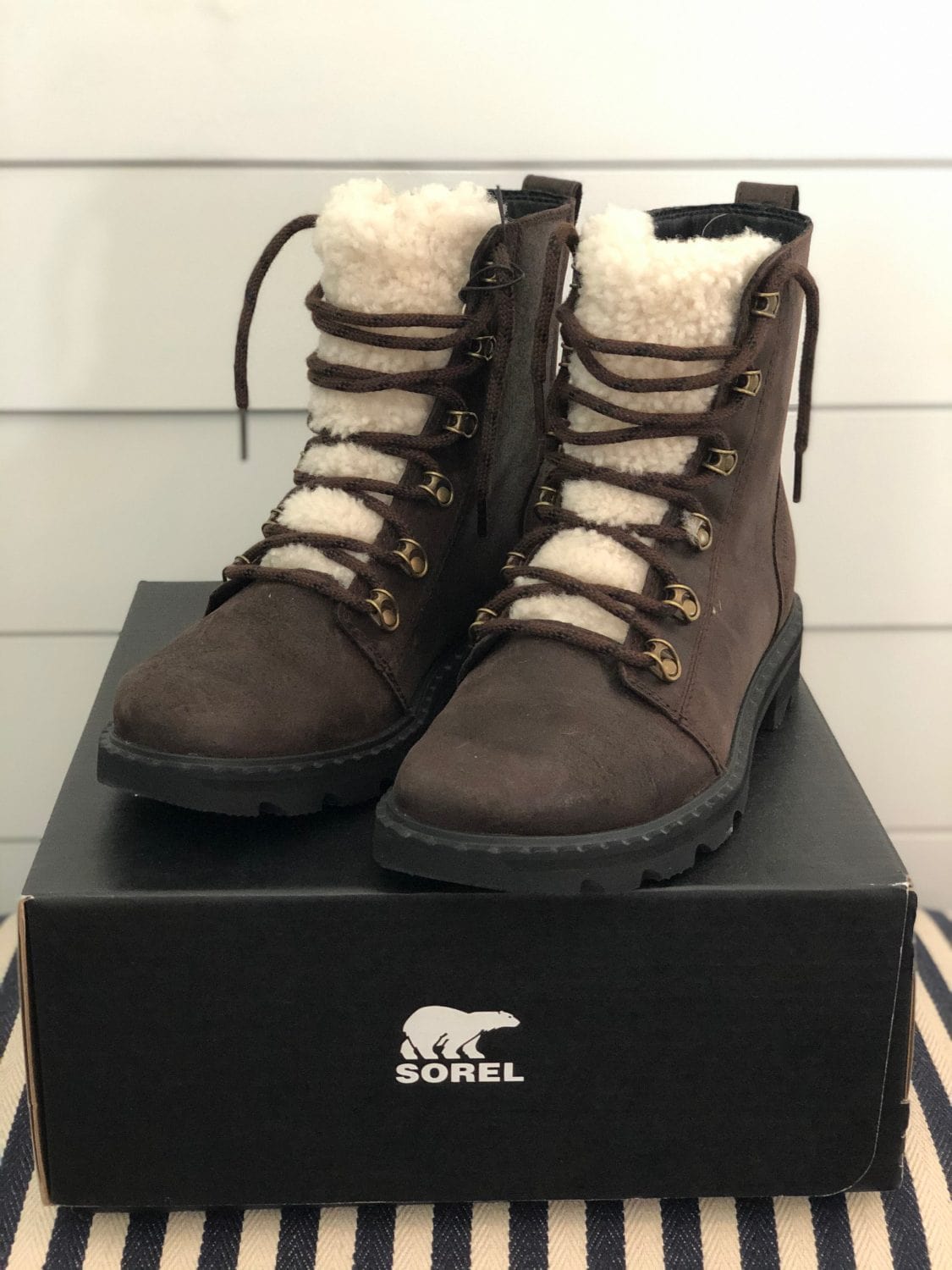 Lace up, combat, and hiker boots are everywhere these days. And I love the look of this pair from Sorel. They are cozy but still have a bit of en edge. I love pairing them with comfy sweaters, skinny jeans and leggings.
Sorel Lennox (also available here)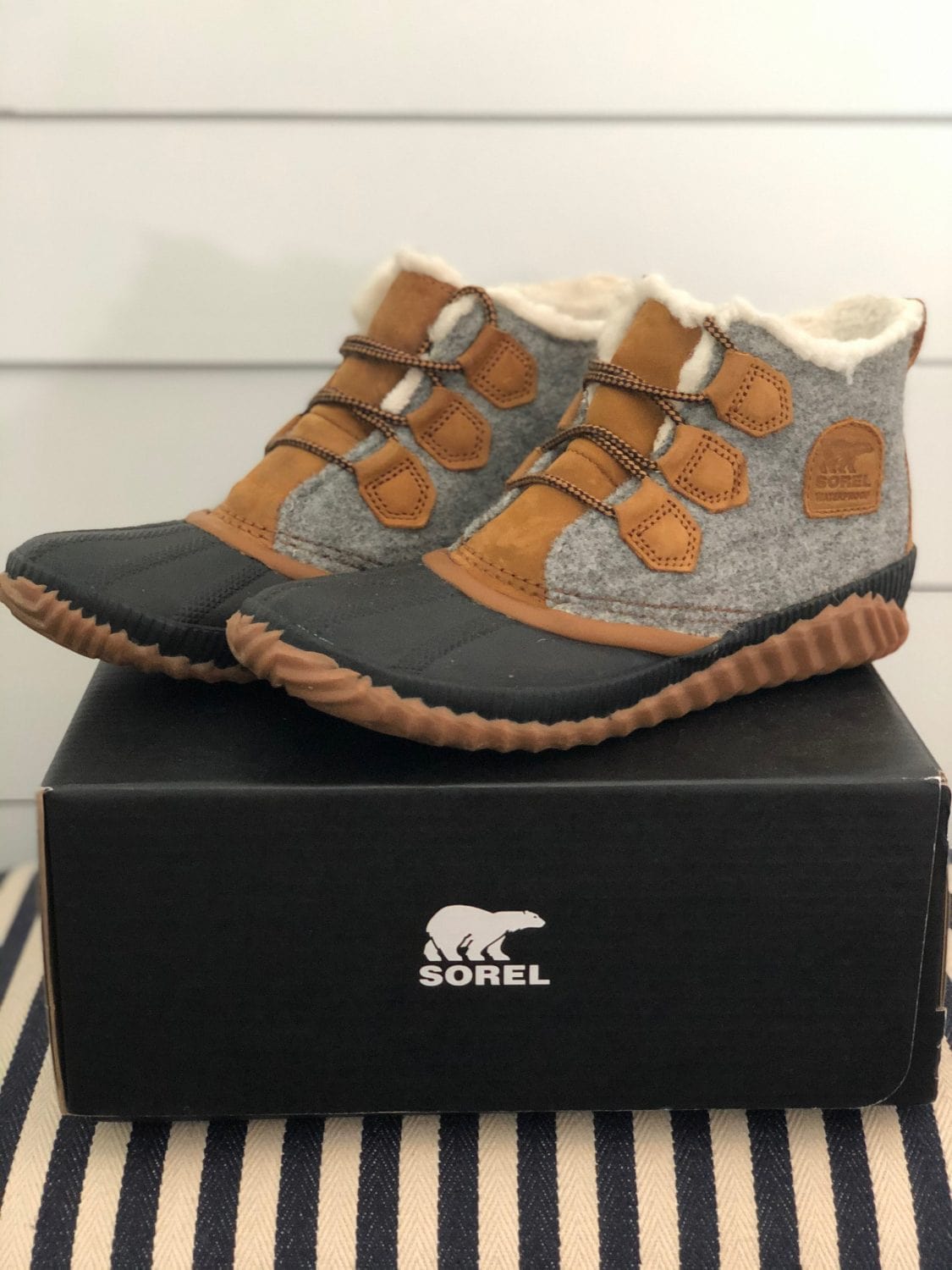 Everyone needs a good duck book. And for a girl with short legs (AKA me) this pair of Sorel's Out and About hit at just the right spot. They are warm, waterproof and easy on and off. Perfect for those messy winter days.
Christine's Favorite Snow Boots
Talk about a heavy duty boot! The Sorel Joan of Arctic boot has enough warmth that those thick, wool socks aren't needed. Boots with the fur not quite your thing or making things a little too toasty? The fur inserts are removable!
Rain boots, meet your winter BFF. For those rainy, slushy, messy sleet days when your typical snow boot might be a little too much, just grab a pair of these fleece inserts. Wearing regular, thin socks is still recommended to keep your tootsies toasty, but now they'll be warm without all the extra bulk. Even better? These inserts work with just about any tall style of rain boots!
Hunter Rain Boots + Hunter Fleece Inserts
Shop More Snow Boots We Love