When you pop open the J.Crew website you will notice that the holidays are in full swing and a really fun J.Crew Sale!! Plaids are popping, coats are cozy, and the gift ideas are great! Now that I got my necessary rhyme out of the way, let's get to the goods. J.Crew has been offering crazy sales on some of most perfect gifts this season. Can we all agree that we all need this leopard scarf?! These festive outfits will get you in the holiday spirit quicker than you can say peppermint stick. And yes, they are all part of the J.Crew sale!
Plaid Sweater Blazer
Is it a coat, is it a cardigan, is it a blazer? It's all three! And I am showing you three ways to wear this cute coatigazer. Hands down my favorite piece from the J.Crew sale.
Shop the Plaid Blazer Here ( 49% off today)
Also wearing (not included in sale)
Chambray | Cami | Headband | Booties | Jeans
Leopard Skirt
Looking for another #motherchictripleplay aka three ways to wear it! Check out this leopard sweater skirt – equal parts comfy and chic.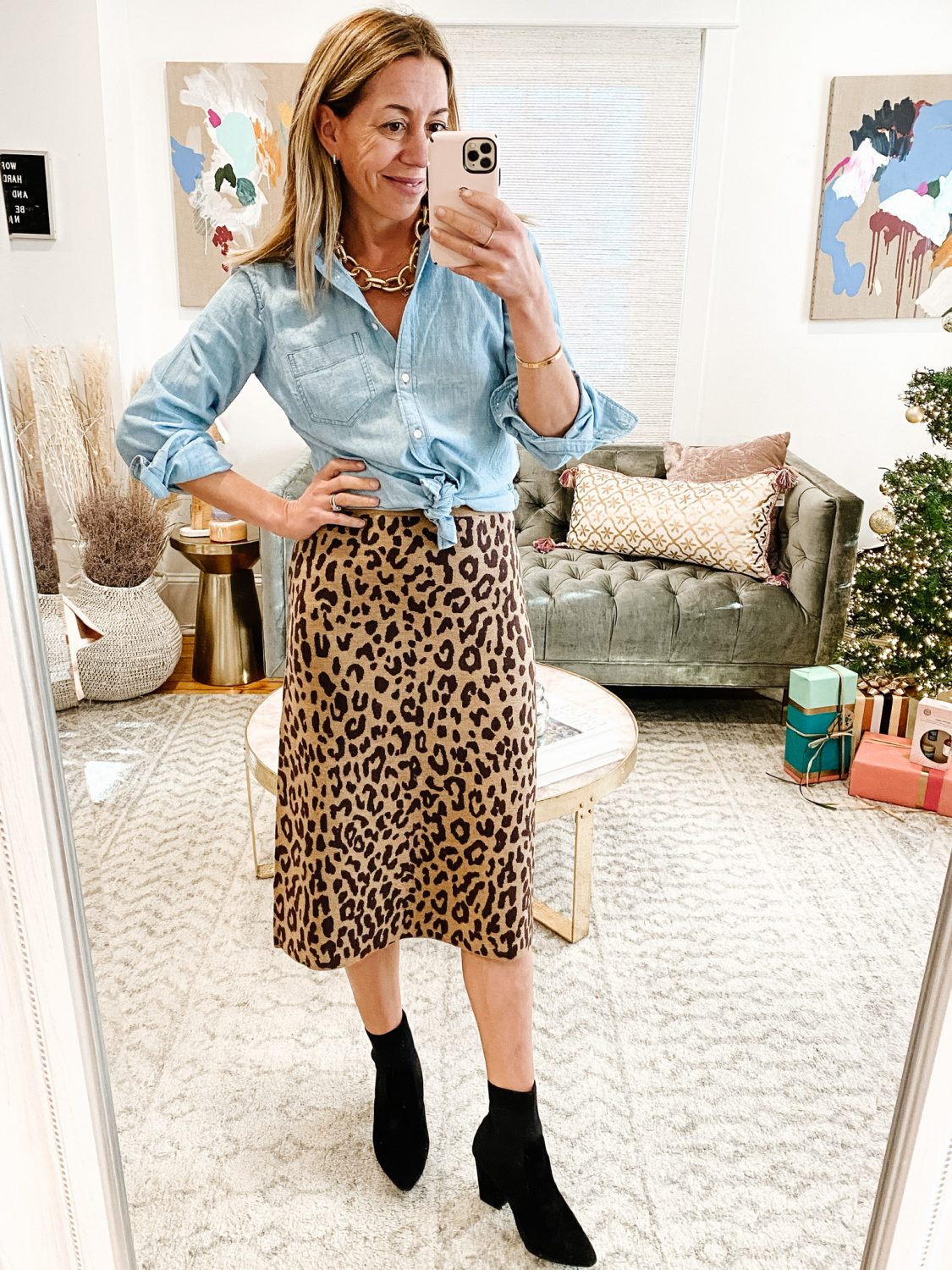 Chambray | Sweater Skirt | Booties
Shop the Leopard Skirt Here ( 29% off today)
Also wearing (not included in sale)
Jean Jacket | Sneakers | White Vneck Sweater | Booties
Sweaters
With J.crew you know their quality is always going to be on point. I have a few J.crew sweaters that have lasted since college! I love that they always offer a little twist on a classic, like this easy turtleneck in a vibrant stripe.
Also wearing, but not included in sale…
Shop the Stripe Turtleneck Sweater Here (49% off today)
Coats
J.crew always has a wonderful selection of classic coats. From parkas to puffers they really have it all. They are not only functional but always fashionable. I find these to be true to size (wearing 0 and XS).
Shop the Chateau Parka Here (40% off today)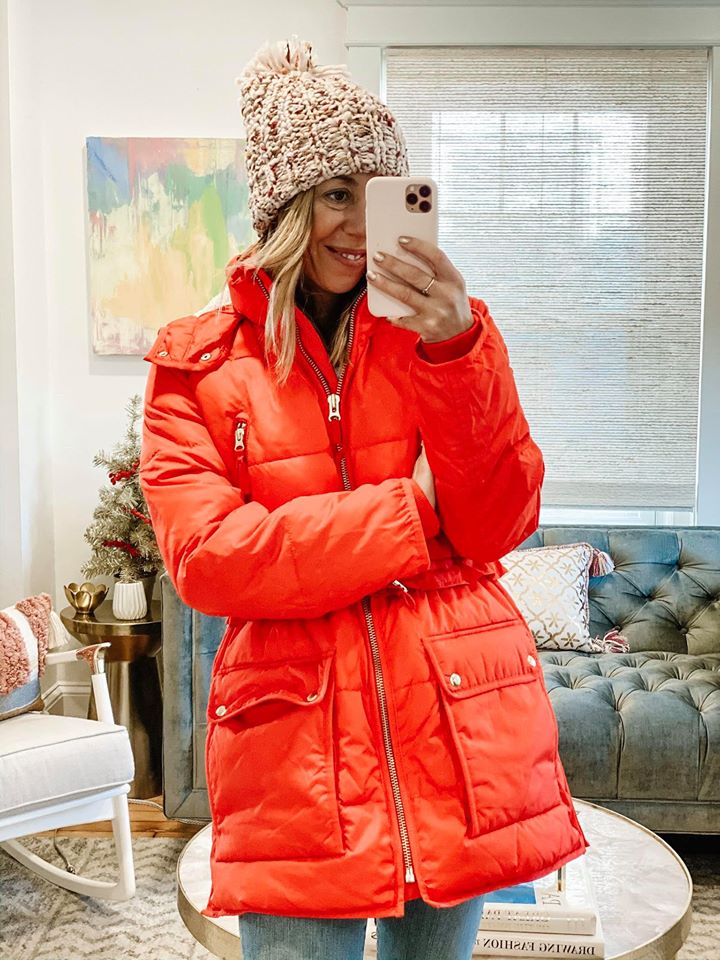 Shop the Chateau Puffer Here ( 49% off today)
More J.Crew Sale Favorites