Thank you to Nordstrom and ShopStyle for sponsoring this post.
I remember the day I learned about Uggs. It was shortly after Britney Spears walked barefoot into a gas station and the world went wild. From then on, everyone was focused on her footwear (or lack thereof). One day shortly after, she was spotted wearing brown boots with fuzzy lining. What were these thing? The world was intrigued. Twenty years later, it's the one shoe I just can't quit. Every single Ugg season… oops I did it again! New Uggs en route to my feet! Do I own my obsession to Brit?
Maybe?
Totally.
One of my favorite things about this brand is that they are truly ageless. From the first cozy boots a winter-born baby may put on his/her feet, to the tweens who wear the short boot year-round with skirts, to the grandpas who can't live without their cozy lined slippers, to me and my little guy who wear them because they are oh-so-warm and oh-so-cute.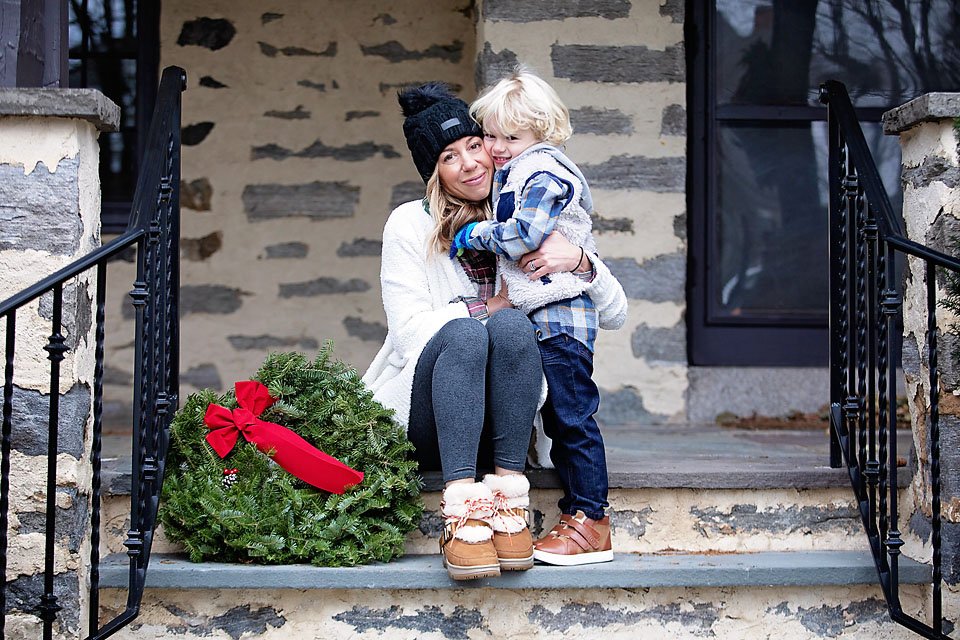 I love the classic Uggs, but every once in a while they come out with a statement boot that I can't stop thinking about. Can you blame me? How FUN are these boots? Technically they are a hiker boot which is code for being ready for anything. They are waterproof and lined with UGGplush (a moisture-wicking material made from a wool blend). They also feature an adjustable band and those laces…. that is really what sold me!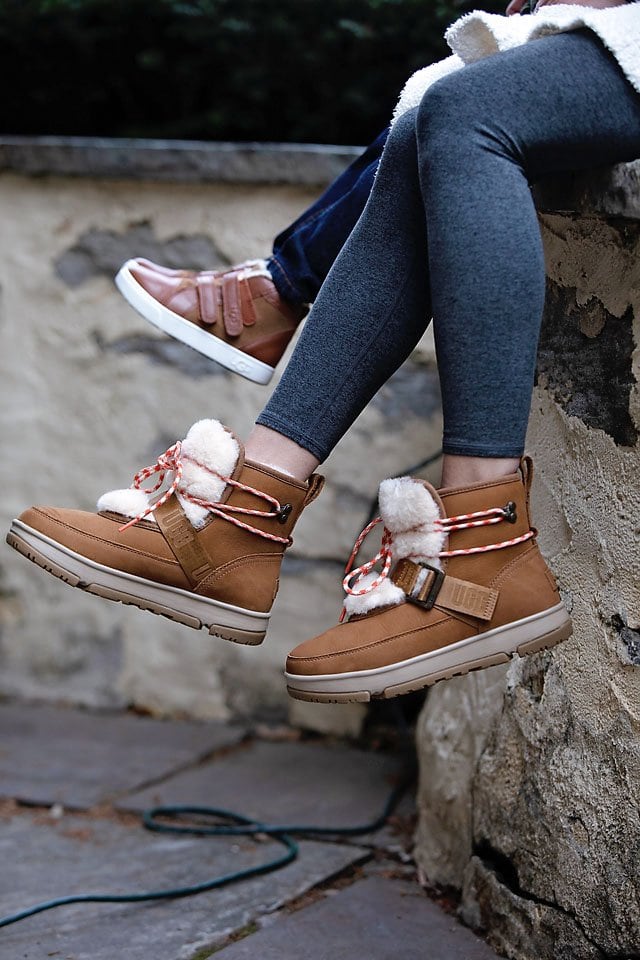 And due to the current world situation, my son is spending a lot of time outdoors at school this year. He needed a pair of shoes that would keep him warm, but are also durable. These hightop sneakers are lined with a fuzzy interior and are sure to keep his toes toasty throughout the winter.
And if you love Uggs for the cozy factor, you will swoon over their clothing. This cardigan… never want to take it off! I get it you are the kind of person who likes to try before they buy, but shopping in store may not be your first choice. But Nordstrom has you covered – with BOPUS (buy online and pick up in store) and even curbside pick up. And as always Nordstrom's customer service is the best of the best and offers free shipping and free returns on every order. All of these offers and more are available with your Nordy Membership.
Wearing:
Ugg Cardigan | Ugg Hiker Boots | Leggings | Flannel | Ugg Hat
On my Little Guy:
Ugg Sneakers | Shirt | Jeans | Vest (old)
More Uggs for everyone on your list: