Thank you to Vuori and ShopStyle for sponsoring this post.
There were times this past year when I may have felt that my happiness was on the line. From big things like trips being cancelled, to not being able to spend special life events with friends and family, to just a general sense of having to rethink every mundane thing I do on a daily basis. As I look back over the year, it's hard to have regrets because so much was out of our control. Being an eternal optimist (my favorite quality about myself), I always try to seek the good.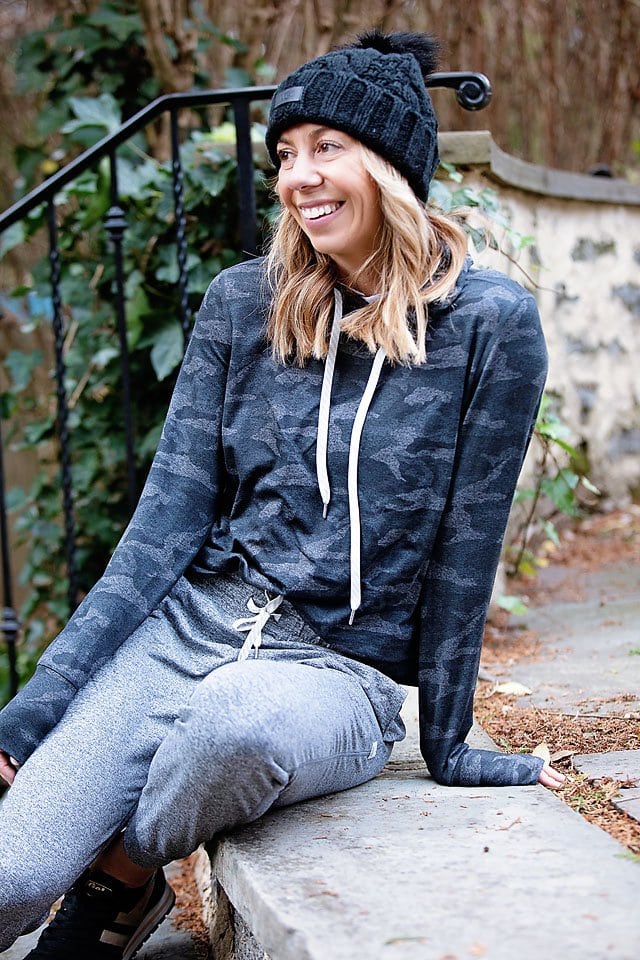 Most days my inner voice told me to take things one day at a time. I think that mindset helped to keep my mind from speculating and in the present moment. I know most people are excited, or at least hopeful, for 2021 and with good reason. But when I think back to 2020, I don't want to focus on all the stuff we couldn't do. I want to focus on the silver linings and the things that truly made me happy. For me, it was a year of being grateful for the little things… a sunny day, an evening with my kids on the couch (ok a lot of them) instead of driving to 4 different practices, seeing a friend outside and having casual conversation, exercising without the pressure of time, new hobbies like hiking and organizing… ok maybe not that last one, but you get the idea. But if nothing else, 2020 forced us all to slow down and think about what really matters.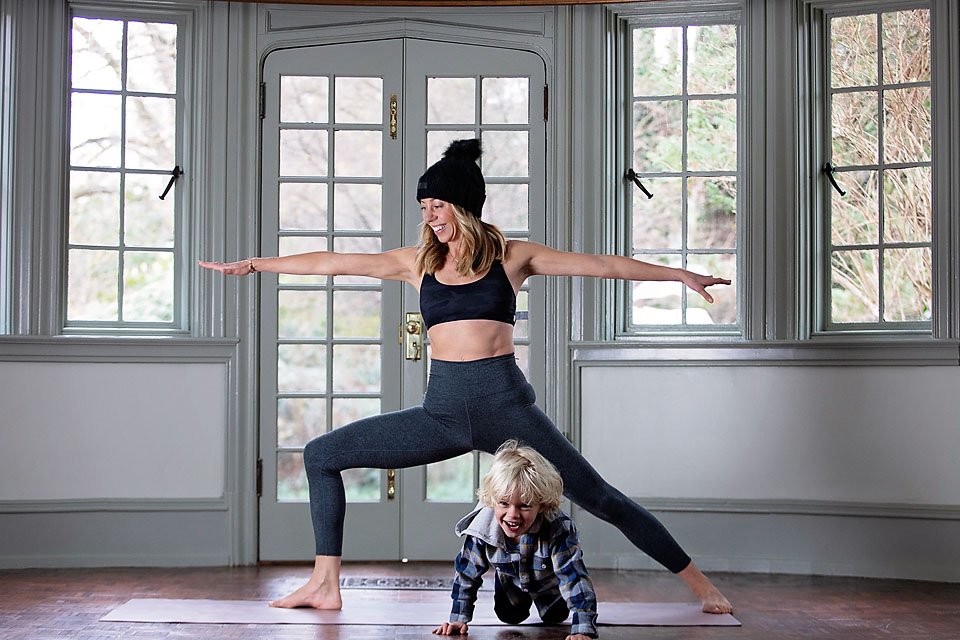 In a year when party dresses, work suits, and cute Sunday brunch skirts were replace with joggers, joggers, and more joggers, I knew I needed to find the best replacement. And all of this brings me to Vuori, a brand I introduced the Motherchic community to this year. Anyone who pulls on a pair of Vuori joggers will likely form a lifelong lover for them, but when you get to know the brand and what they truly stand for, I have no doubt the deal will be sealed.
Not only does Vuori care about the quality and ethics of their products, they also care about the people who wear them. The phrase that embodies the brand is "The Rise The Shine". "The Rise" speaks to the journey, the adventures, the ups, downs (all of which we can relate to). And "The Shine" is the feeling of accomplishment, happiness and gratitude…. which I can't help but feel as this year comes to an end.
Whether I am doing yoga at home, lounging, hanging out with my kids, organizing (jk), all of those things just feel better in Vuori. The fabric, the fit, the happy vibe. It's what I'm gifting all of the men in my life (see this post here), and it's what I'll be wearing into 2021 and beyond. Also, butter makes me happy and that is what every Vuori piece feels like… just saying. Details about some of my must-have pieces below….
Clean Elevation Legging // High-rise with hidden pocket. Hugs in all the right places, totally seamless.
Yosemite Sports Bra // Medium support sports bra with eye catching strap detail on the back. Size up (wearing small for reference)
Lux Harem Jogger // If you love the Performance Jogger, the Lux Harem is a must. It has a high-rise flat band (similar to a legging) and a slouchy yet fitted jogger style leg. It's ready for anything – hiking, running, lounging…
Energy Top // High neck and slight crop to pair perfectly with high waist leggings.
Halo Essential Hoodie // Made from the same performance material as the joggers, this hoodie is great alone to wear as a set.
and last but not least….
The Performance Jogger // It's the jogger that won the hearts of the Motherchic community this year. When times were tough, this jogger was there for so many. I know that sounds silly, but you'll get the hype when you put it on!
Shop the Post:
More Vuori Favorites (basically what everyone on my list is getting this year)