Who doesn't love a good, fun craft? Ok, maybe we don't all have a little Martha in us, but we can try right? A DIY craft is great way to spend time with the kids, especially if involves something they can snack on too!  With only 2 weeks left until Christmas, let's make a festive holiday ornament that can double as a fun activity for you and the kids. Friendly Neighbor Tip: gather all of the materials and drop off at a friend's house for them to create with their little ones. Throw in some hot chocolate and some cookies and it will make such a sweet treat! Here is what you will need and how to make this adorable Marshmallow Snowman ornament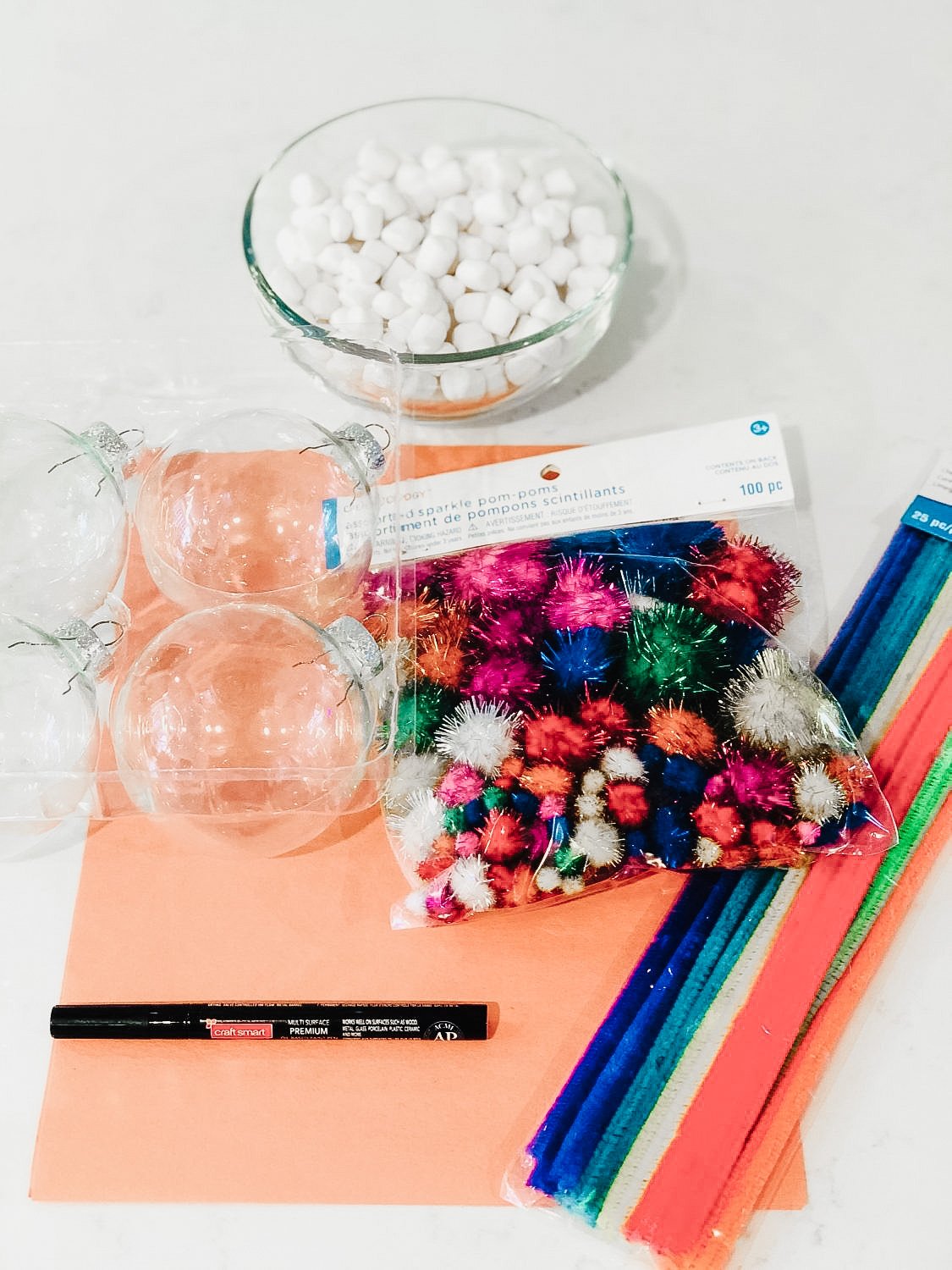 Items Needed
Mini Marshmallows
Directions
Carefully remove the top of the fillable ornament. Adults/Parents might need to assist the little ones with doing this. Once removed, fill with mini marshmallows, make sure to eat a few yourself, and then replace the top once filled to desired height. (Be mindful that the amount of marshmallows added will affect the weight of the ornament)
Choose your pipe cleaner color and cut about two inches off one end. Then use your glue gun or craft glue on each end of pipe cleaner and glue to the ornament, creating a rainbow shape. Make sure to allow space for the ornament hook at the top. Allow a few minutes to dry while you choose your sparkle pom poms. Then glue pom poms to bottom of pipe cleaner on each side. Let sit for few minuets to dry.
Grab a small piece of orange construction paper and cut into a slim, small triangle for the nose. Glue nose onto the middle area of the ornament. Once dry, use the black puffy paint or paint pen to dot on the eyes and mouth. Let dry. You can attach a hook or tie a ribbon to the ornament and hang on your tree for a fun, festive addition!
Have a family member or a friend who could use a fun activity with their kids during the holidays? This craft makes a great gift idea. Add all of the items to a basket and make a surprise drop off. It will make their day!