5..4..3..2..1…. 13/1/2020?! Wait WHAT?! Wouldn't that be a nightmare. Yes, in just less than two weeks we will be ringing in the new year. A.k.a. no more 2020. Even though things aren't going to magically change once the clock strikes midnight, I think we are all looking forward to a hopeful new year. One where we can hug our loved ones we haven't seen in so long tighter than ever, virtual and hybrid learning models don't exist, traveling is a normal thing again and not having to wait in the world's longest line to get into Trader Joe's (although it is so worth it Every. Single. Time.).
In the meantime, it's very on-brand for 2020 for us to be staying at home for New Year's Eve. Not that we are huge party-goers (did I ever mention the fact we have four children?), but as every parent can attest to it's nice to be able to just get out. This year we are thinking up of fun things to do with our kids to ring in the new year while cozying up together at home…in a festive way, of course! Because if you're going to ring in the new year at home, might as well make it a little fancy, right?
At-Home New Year's Eve Outfits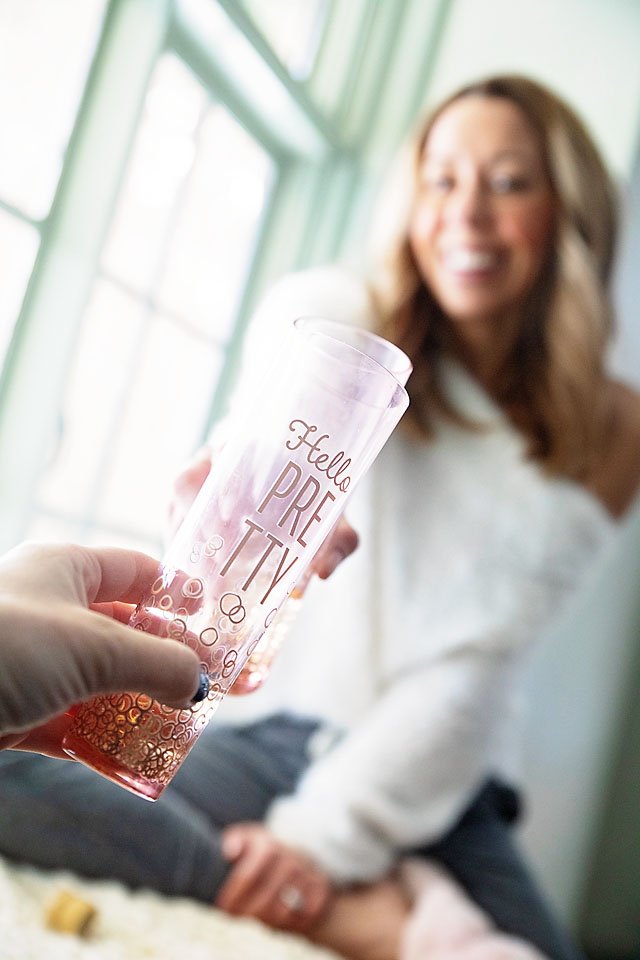 Sweater (now 50% off!) | Vuori Joggers | Slippers
Party Shirt | Sequin Joggers (now under $30!) | Robe | Hot Chocolate Station
Christine's Stay-at-Home NYE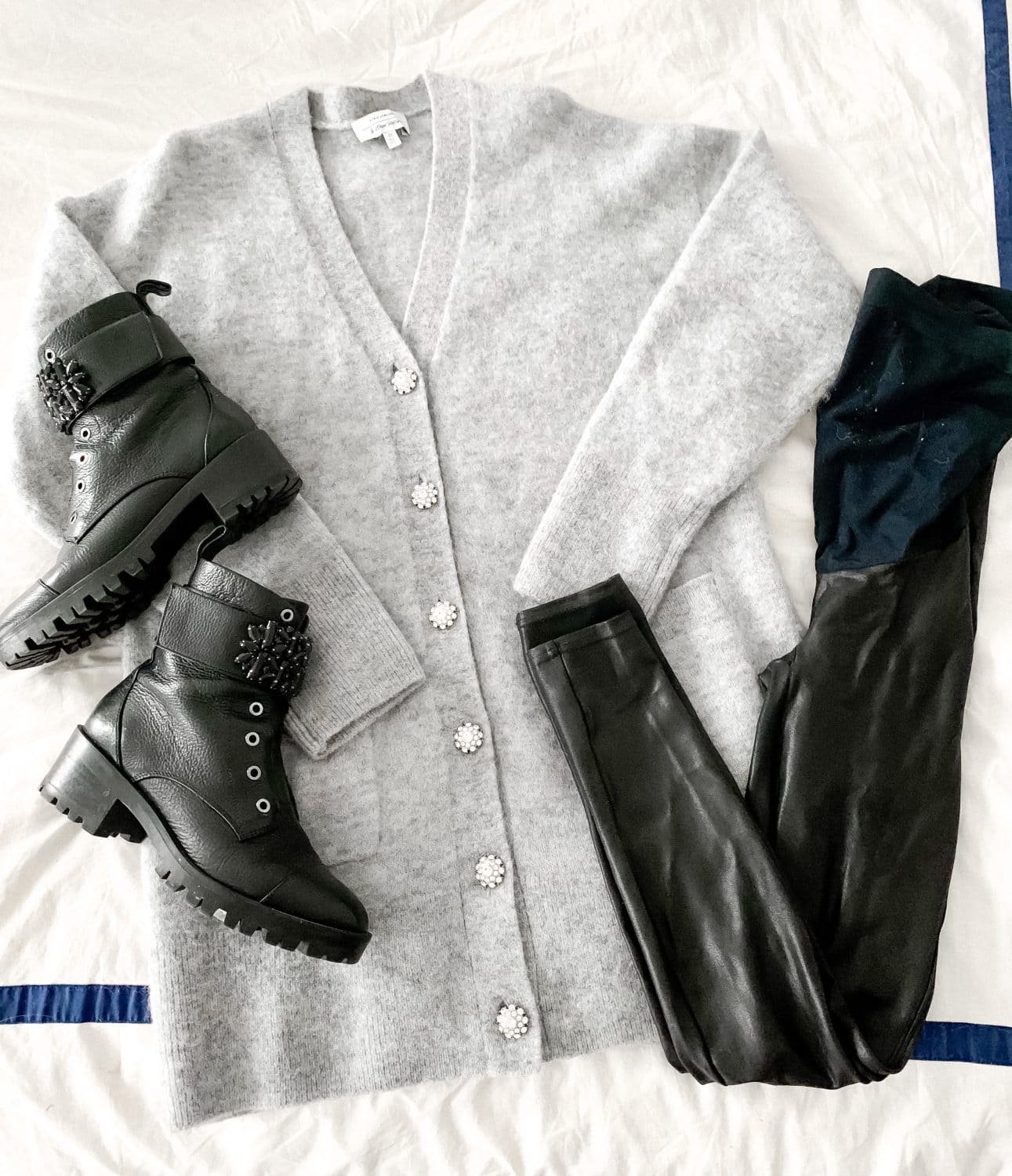 Cardigan | Leggings (maternity version here) | Boots
Abby's Stay-At-Home NYE
Dress | Boots | Denim Jacket | Necklace | Bracelet
Beth's Stay-At-Home NYE
Tunic | Leggings | Sneakers | Earrings
A Little More Cozy Inspiration
Just add your favorite bubbly, snacks and slippers, of course!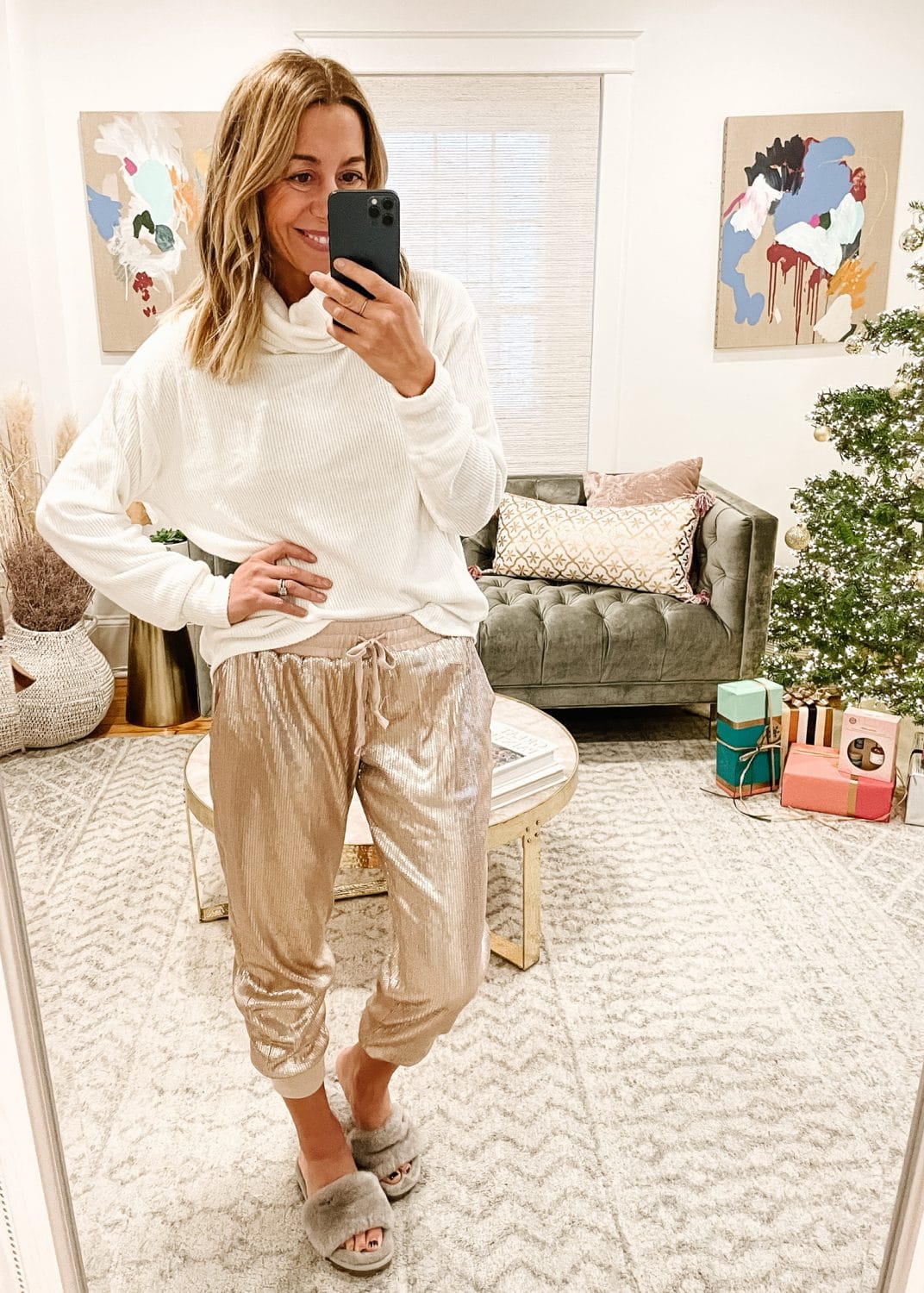 Top | Joggers | Slipper Socks
More At-Home NYE Outfits