One thing that has kept me going in 2020 is consistent exercise. And I wasn't going to let a little cold weather stop me from getting in my miles. I've gotten into the habit of running 3-4 times a week right after school drop off – it's not only helped my overall mood and mindset but it allows for some much needed "me time". I balance my running regimen with weights and lots of yoga. Yoga provides the much needed stretching and strengthening to allow me to run longer distances. For those interested in 45 days of free yoga be sure to check this post!
Now back to running – I have found that warm leggings, layered tops and must have accessories are the building blocks to the perfect cold gear running outfit. The one thing that I am ready to invest in is some great running gloves (which I may have asked for this holiday). Gloves are the one of the first items that you should put on as the temps start to fall because fingers get chilly first and it will allow the rest of your body to not overheat. Just be sure your gloves allow you to navigate your playlist. Let's check out some of the looks.
Cold Running Gear: Look 1
Layer it on with a puffer vest and a bright headband. And of course tops with thumbholes are a necessity.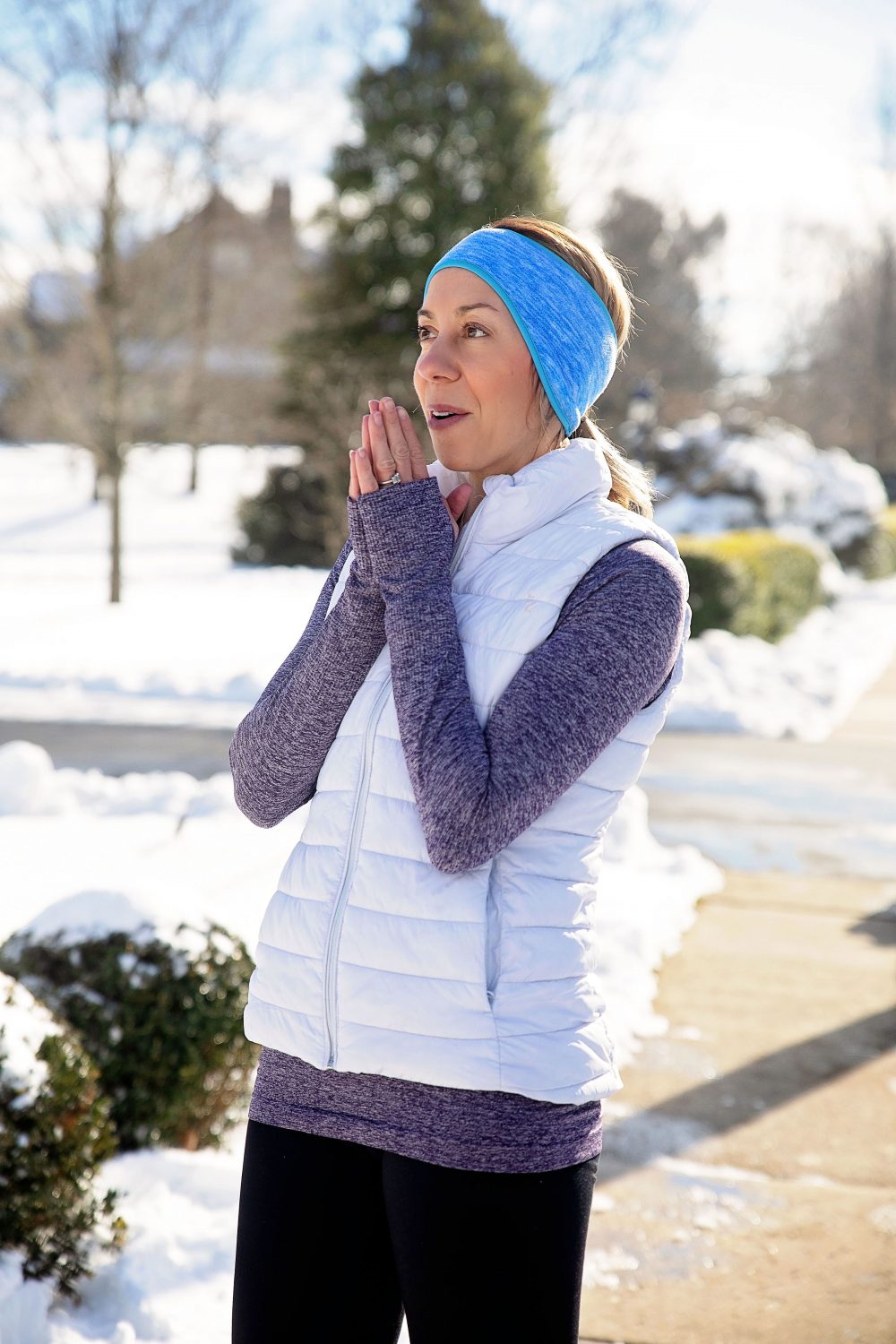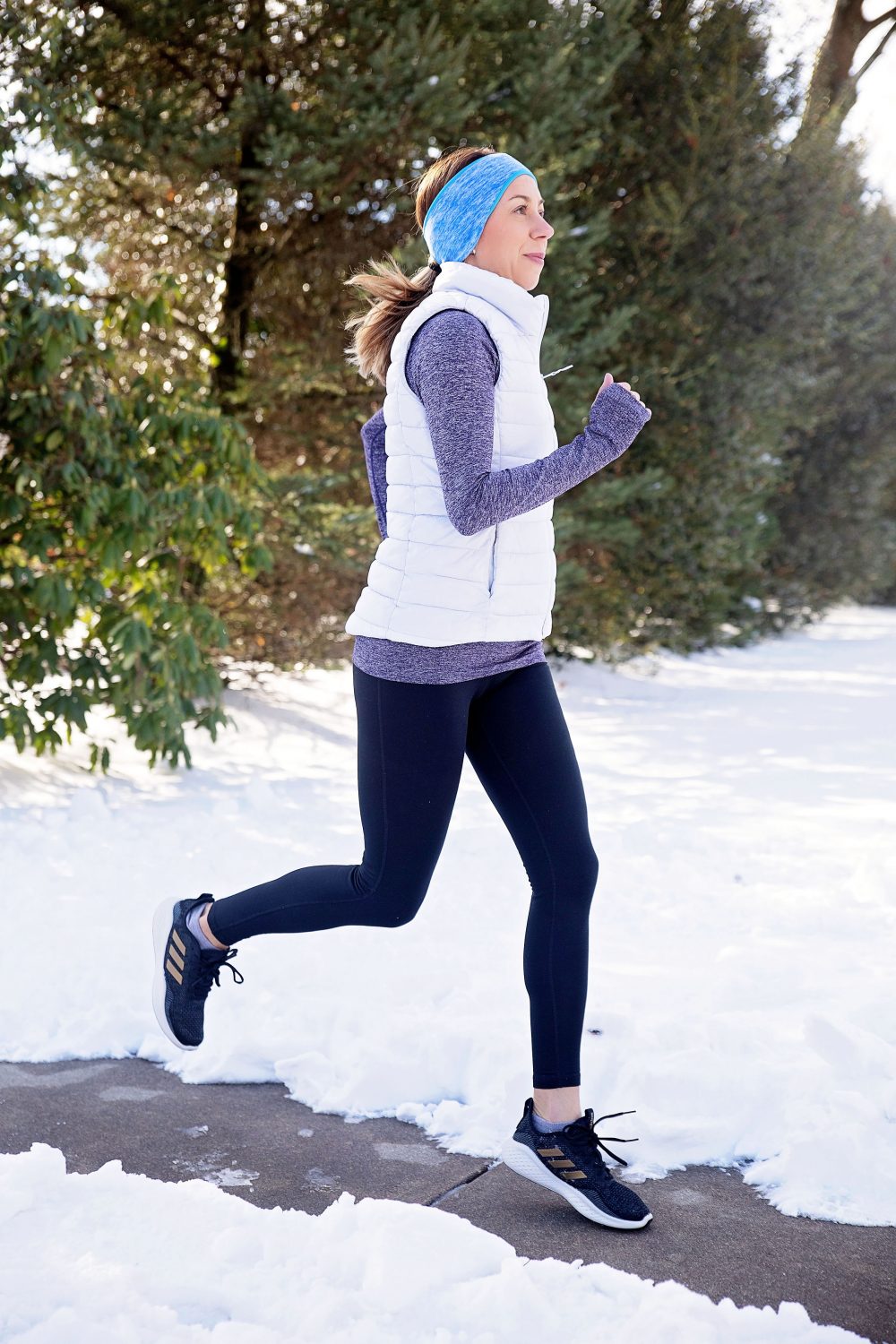 Shop the Look Below
---
Cold Running Gear: Look 2
This lightweight puffer jacket keeps me warm but not overheated. A pom pom hat is the perfect accessory for keeping my ears warm.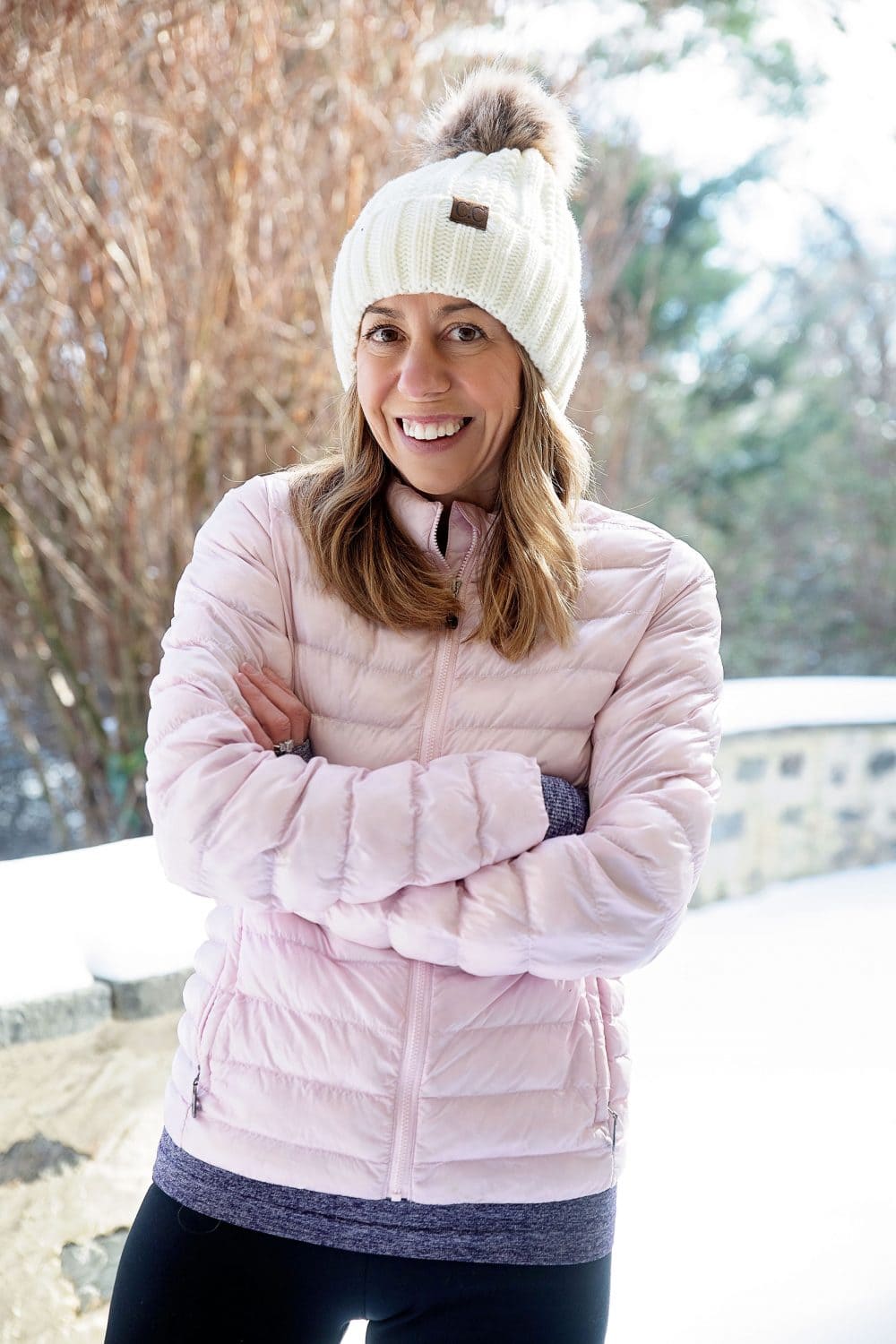 Shop the Look Below
---
Cold Running Gear: Look 3
This jacket means business! It has the perfect stretch for increased mobility, but also insulated to keep warm. I love the high neck and the zip pockets.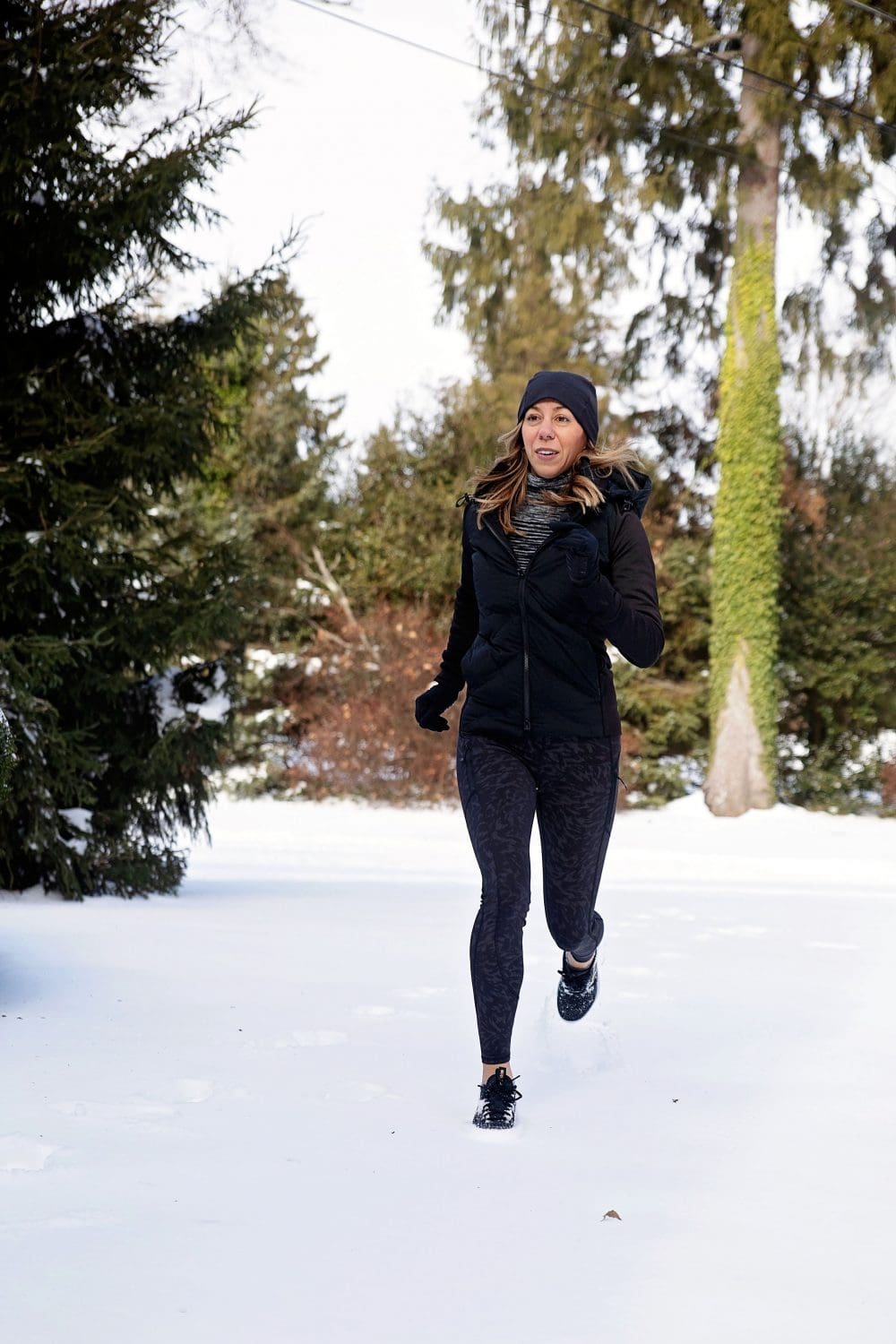 Shop the Look Below