Thank you to Nordstrom and ShopStyle for sponsoring this post.
Let's talk about personal style. First let's clear something up, style is for everyone. If you wear clothes, style, whether you'd like to admit it or not, is part of your life. Style is an extension of yourself and it is the way you express and present yourself to the world. Some people like to label their personal style which can be helpful…. preppy, romantic, edgy, feminine, experimental, quirky, minimal to name a few. For me personally, style is a feeling. It's when you put something on, look in the mirror and go, "oh yeah". Style is when you fee like the best version of yourself which is why I think it's important to invest in your style. And by invest, I don't mean dollar bills. I mean take the time to figure out what your style is, what pieces work in your wardrobe, why types of clothing work for your body type (and which don't), and just really get to know yourself.
Here are a few words that might help you identify your personal style……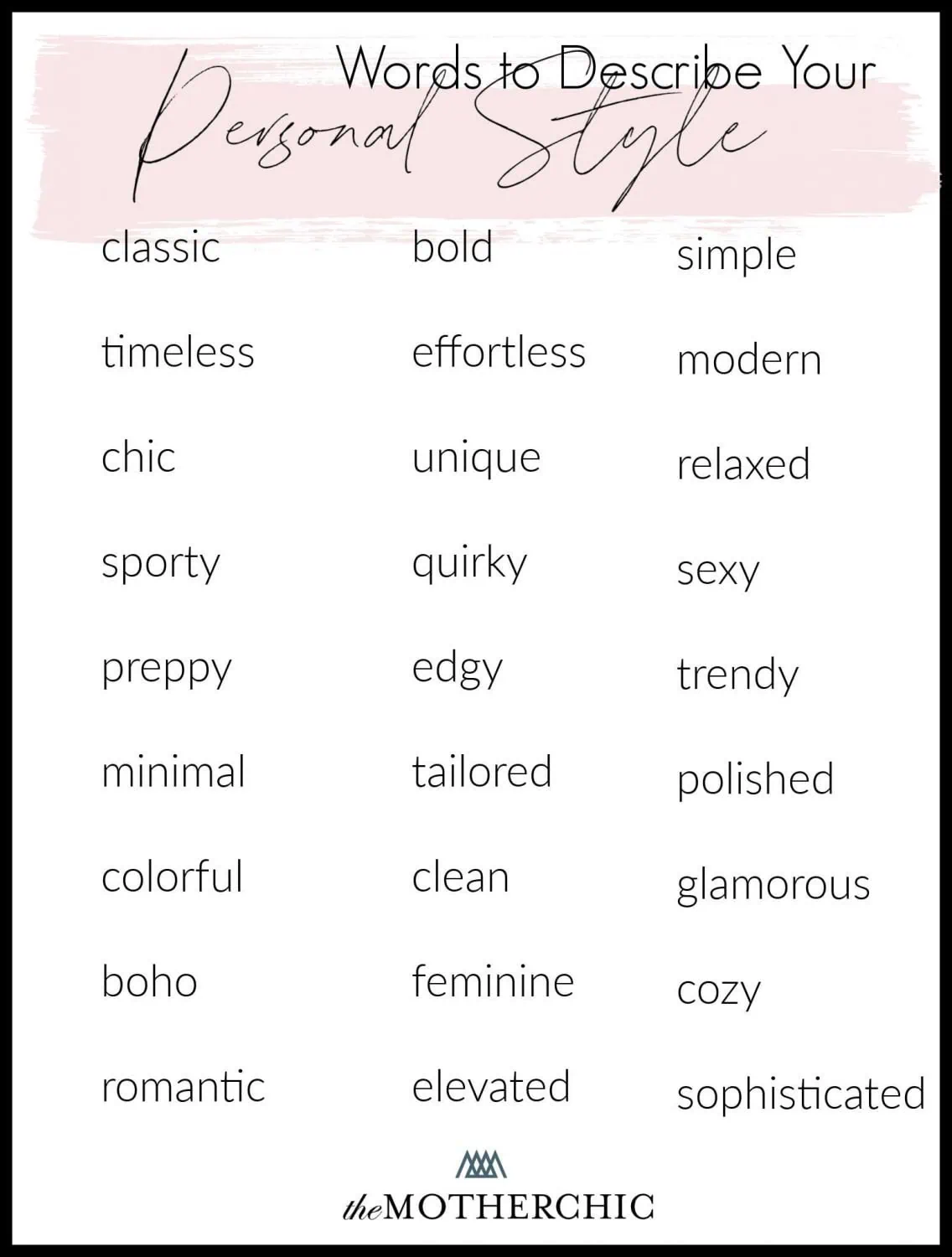 As a fashion blogger I am constantly putting together outfits. Some I put on and they really feel like "me" and I can wear with confidence. If I were to label my personal style in three words they would probably be….
Classic, Cool, Relaxed.
Translation: I am drawn to classic silhouettes, that are more undone and playful. There isn't a distressed detail or a slouch that I don't immediately gravitate toward, but I appreciate the timeless aesthetic of more traditional pieces. So how do these things work together you ask? A little blending….
This outfit captures what I believe to be my personal style. The white button down is classic, but the fabric is soft and less structured than your traditional white shirt. The way I wear it, "messy tucked" also lends itself to a more "cool", relaxed style. Give me any pair of jeans and I'm a happy girl, but give me a pair of denim with a little rip or a raw hem, and I really feel like myself. Pairing something that is "undone" with something that is classic, a white button down, and a cardigan, is my favorite way to blend these two aesthetics.
If I had to pick a fourth word to describe my personal style, it would probably be minimal. Minimal is how I like to keep my accessories. I like them to add to the look, but not distract from it. My jewelry is always simple and dainty. This doesn't mean I don't love a statement earring and won't rock them from time to time, it just means that I feel most like myself when I'm wearing something less noticeable.
Wearing:
White Shirt | Cardigan | Jeans (size down) | Bag | Bracelet | Earrings | Necklace (similar here)| Booties
You all know my love for Nordstrom runs deep. No matter what your style is, they always have something for everyone and I am humbled to have formed such a long partnership with them over the years. I highly encourage you all to become a Nordy Club Member to earn rewards on every purchase. Yes, the Nordstrom Anniversary Sale will be here before you know it and you are going to want those points! Also be sure to take advantage of their Buy Online & Pick Up In Store with curbside service (my fave!)
Check out some more new arrivals from Nordstrom broken down by personal style below!
Classic
Boho
Minimal
Colorful