Have you ever opened your closet, searching for that perfect basic piece to wear in the abyss of prints and graphics? We see you, and we hear you loud and clear! Every woman needs a true, basic capsule wardrobe as the foundation of the rest of her wardrobe. Though they may seem boring, these essential pieces can be incorporated into every aspect of your life from work to weekend. Introducing The Motherchic-approved essential wardrobe pieces!
The White T-Shirt
Ahh, the perfect white tee. Just the right fit, not see-through. Is it a unicorn? No way! I have this 2-pack of tee from Amazon and it is honestly the best t-shirt(s) I have come across!
Tees (comes in 2-pack — lots of color combos available!)
Dark Wash Jeans
Though I am a true, distressed denim girl at heart, it is a good idea to have one good pair of dark, clean jeans. It seems simple, but they have a way of elevating and "chic-ing up" any outfit. Wear with flats, a simple tee, a camel coat and a bold red lip and you have yourself the ultimate French Girl-chic outfit!
Jeans (under $100!)
The Denim Jacket
One of those "didn't know I needed it until I had it" wardrobe pieces! It is one of those jackets that you can throw on with just about anything, from joggers to dresses to leggings, and it just goes with the vibes. Finding the denim jacket seems like just as much of a task as finding the perfect white t-shirt, and this one here has by far been my favorite.
The Easy, Timeless Wrap Dress
Essential wardrobe pieces don't need to be bland, neutral or boring! This wrap dress is an easy throw-on-and-go piece that goes with anything from heels to sneakers in a pinch. For a bold, super-trendy look try wearing it unwrapped with jeans and a cami as a third layer. Yes, possibilities are endless when it comes to a wrap dress!
The Sleek, Everyday Sneaker
Just like with jeans, I have a serious sneaker addiction. But if you are wanting a chic, goes-with-everything sneaker I cannot recommend these ones from Everlane enough. They are so comfortable, and are neutral enough to go with just about anything.
The Faux Leather Legging
If you are still searching for the perfect faux leather legging, let me save you the research. The Spanx Faux Leather Leggings are hands-down my favorite out of all the ones I have tried. Though they are a bit of a splurge, the quality of these are unbeatable and will hold up over time. Here's to glamming up your legging game for that comfortable yet still put together look!
The Poplin Shirt
An underrated essential wardrobe item – the poplin shirt. Most people think of a boring ol' white button down as a workplace-only piece, but oh no my friends. This is the unsung hero of your wardrobe. Layer under a sweater for a classic look. Wear with high-waisted jeans, booties and a statement belt for an effortlessly chic outfit. Leave it unbuttoned and tie the ends over your favorite graphic tee and pair with a skirt for a super fun look. See where I'm going with this?!
The Structured Blazer
A good, structured blazer is a definite must-have for any closet. It's obviously perfect to have for the office, but pairing with jeans or dresses can elevate the look in an instant. For a little more fun, try a neutral-based plaid blazer.
The Everyday, Neutral Flat
With all the boots, sandals and heels galore, a girl needs a good pair of flats. They are a classic staple that is often overlooked in a sea of trending shoes. Try swapping out your booties with these neutral flats to change the the whole vibe of your outfit.
The Stripe Tee
Last but definitely not least, a stripe tee. Another unsung hero of basics for your wardrobe. I never met a stripe I didn't like, and when it's as simple as this one it's impossible to not like! Wear with jeans and a blazer for a sleek look, or try pairing with a fun, floral skirt for some cheerful print-mixing.
Three Ways to Wear These Pieces Together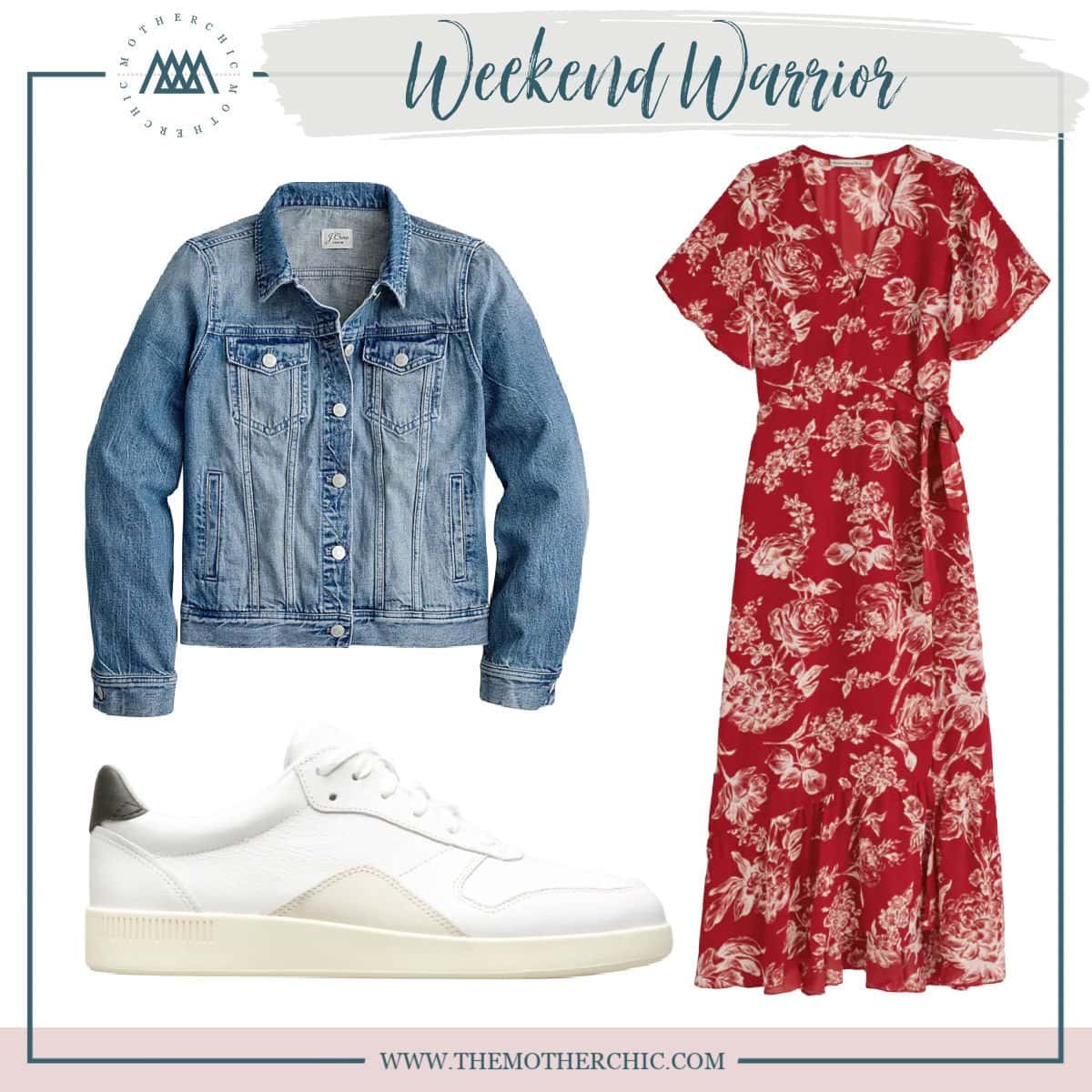 Accessories to Add Into Your Essential Wardrobe