Admittedly it's been a minute (ok 7 years) since I had to dress professionally for work. These day it's just me, myself and I in my office and I could wear pajamas if I wanted to. Despite that temptation, there is something about getting dressed up for work that makes me feel more productive. Whenever I create posts like this it makes nostalgic for my teaching days. I know many of you are no longer working remote (or maybe you never were) and I thought a post on some workwear was long overdue. We all know that black pants are a work wardrobe staple. I styled three different silhouettes of black pants that are anything but boring and would be an amazing addition to any weekday look.
Meet the Staples
one // This pull-on crop flare is a modern update to your work-wear wardrobe. They are figure flattering and crazy fun to wear! Pair with flats or your favorite sock bootie. Runs TTS.
two // While the word "trouser" may sound mumsy, these pants are anything but! They are sophisticated and chic and very versatile. Pair with a tucked in blouse for work, or a casual tee for weekend.
three // I know I shouldn't play favorites, but who doesn't want to wear leggings to work? These are perfectly polished with a front seam. The high-rise fit holds everything in and you will have to stop yourself from wearing them M through F.
Monday // Ponte Legging + Belted Shirt + Printed Shoe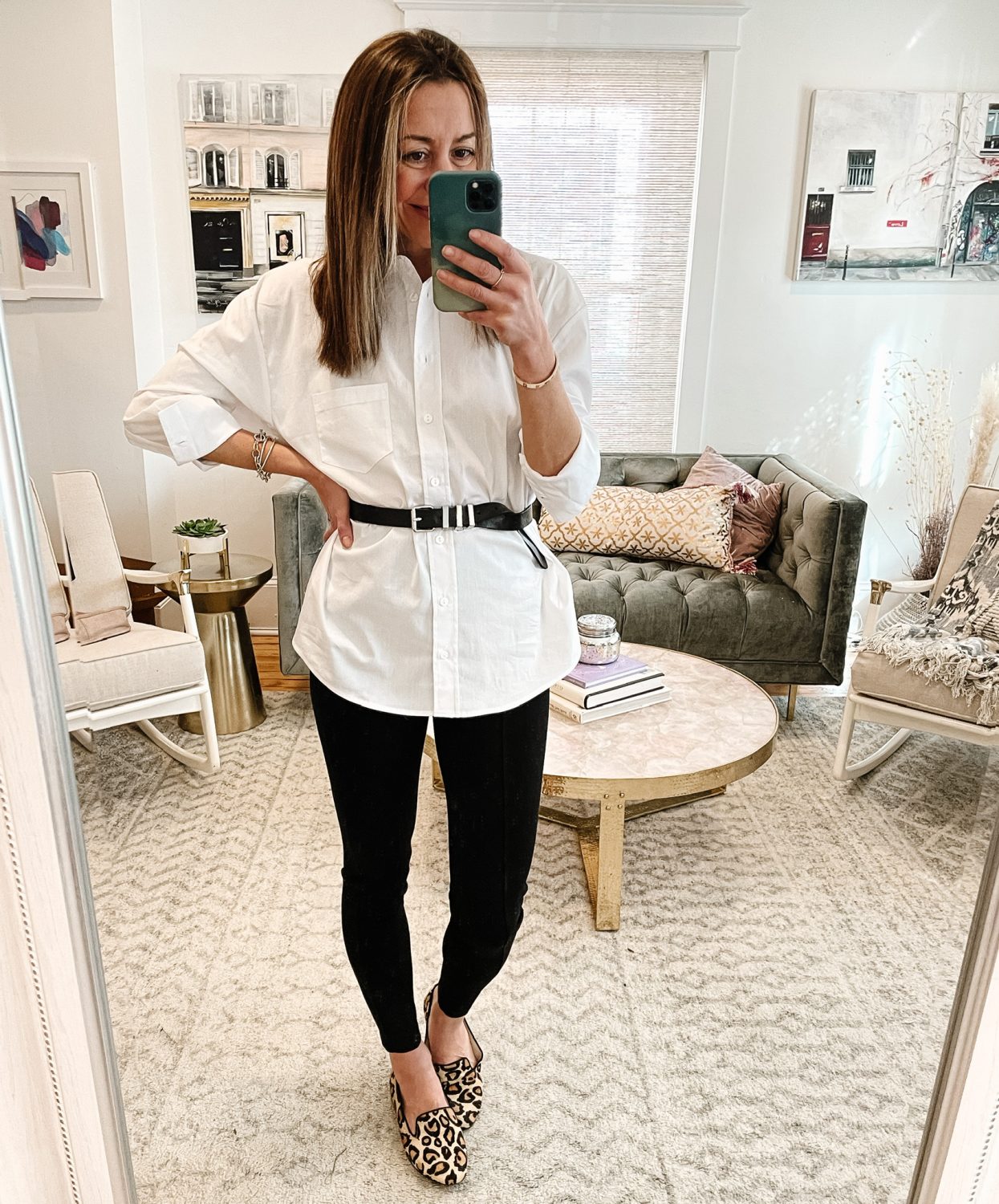 Button Down | Belt | Ponte Leggings | Shoes
Tuesday // Belted Trouser + Striped Turtleneck + Fun Accessories
Turtleneck | Tie Waist Pants | Loafers
Wednesday // Crop Kick Flares + Knotted Shirt
Button Down | Crop Kick Flare | Strap | Bag | Heels
Thursday // Ponte Legging + Boyfriend Blazer + Fun Flats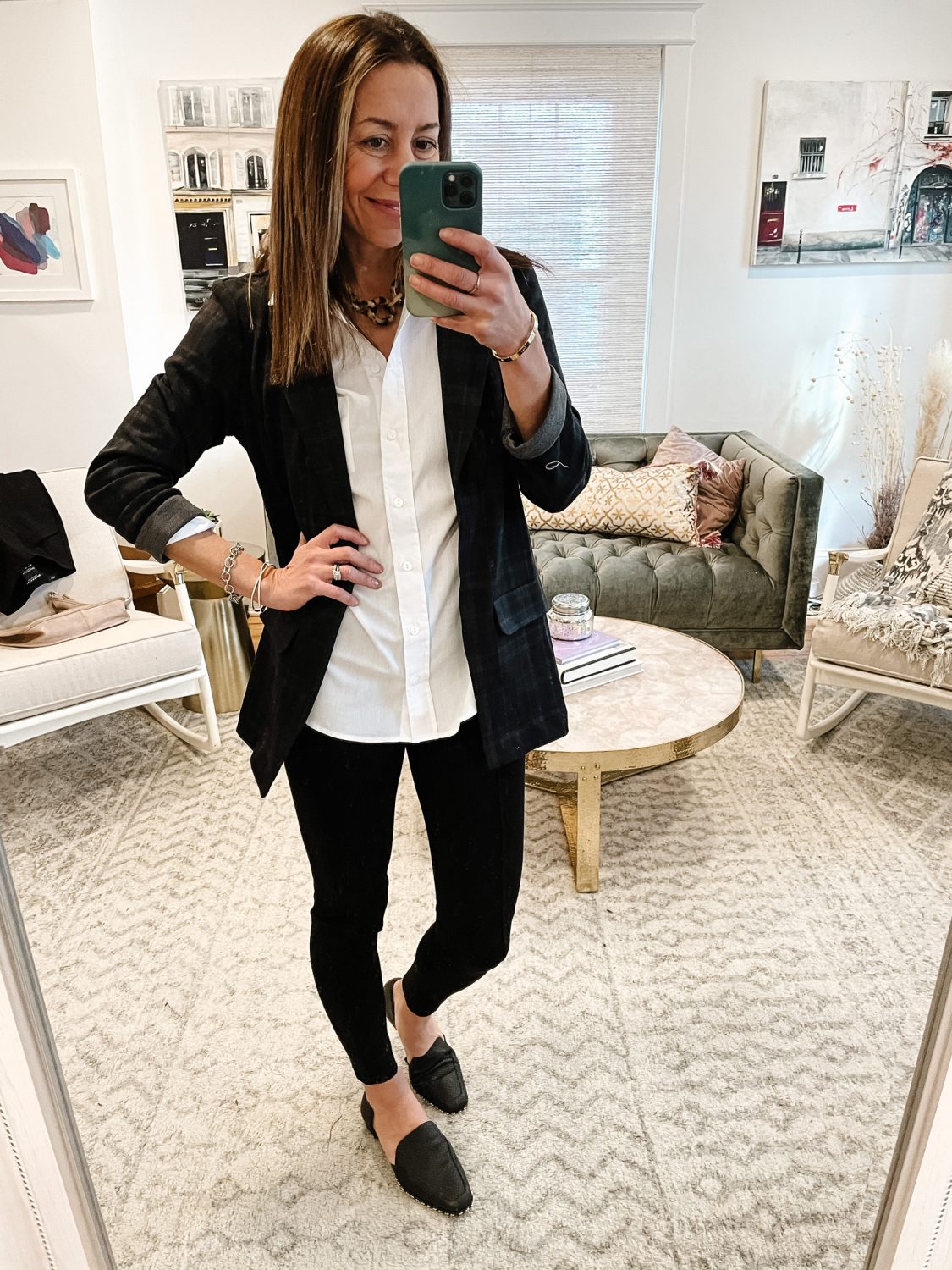 Crop Kick Flare | Shirt | Boyfriend Blazer | D'orsay Flats
Friday // Crop Kick Flares + Textured Blouse + Pop of Color
Clip Dot Blouse | Crop Kick Flare | Flats
8 More Ways to Wear Black Pants
Sweater | Headband | Bag | Bracelet | Flats
Top | Bag | Necklace | Sunnies | Heels
Top | Bracelet | Bag | Sunnies | Heels
Top | Sunnies | Earrings | Bag | Heels
Top | Headband | Earrings | Bag | Heels
Vest | Denim Jacket | Earrings | Bracelet | Bag | Flats
Top | Scarf | Earrings | Bag | Heels