Thank you to tjmaxx.com and ShopStyle for sponsoring this post.
Do you guys have one of those friends that whenever you compliment their sweater or their perfectly styled home decor they look at you and say, "T.J.Maxx!" My sister is one of those people. No really, whether I go to her house and question a piece of decor or am hanging out with her and compliment her sweater she will just look at me, shrug her shoulders and before she even says it, I know the next words out of her mouth will be "T.J.Maxx!" Personally I am a much better online shopper than in-store shopper (it's kind of my job!) and was so excited to learn that, yes friends, you can shop on tjmaxx.com! Everything on tjmaxx.com is 20-50% less than departments stores and you can get free shipping on orders over $89 and you don't even need to leave your couch!
I have this little nook in my house that drives me nuts because it's sort of an awkward space. Every night when I am watching TV and I glance over at it, it simply doesn't spark joy. I decided that once and for all I needed to dig deep and figure out a way to update it. I channeled my inner Abby (that's my sister/T.J.Maxx expert) and oh my I was better at this than I thought! tjmaxx.com has so many brand-name items at amazing prices that I literally had to pull myself away from the computer. If you don't believe me, check out the incredible savings in their Home section! And now, meet my new, stylish nook that now brings me so much happiness!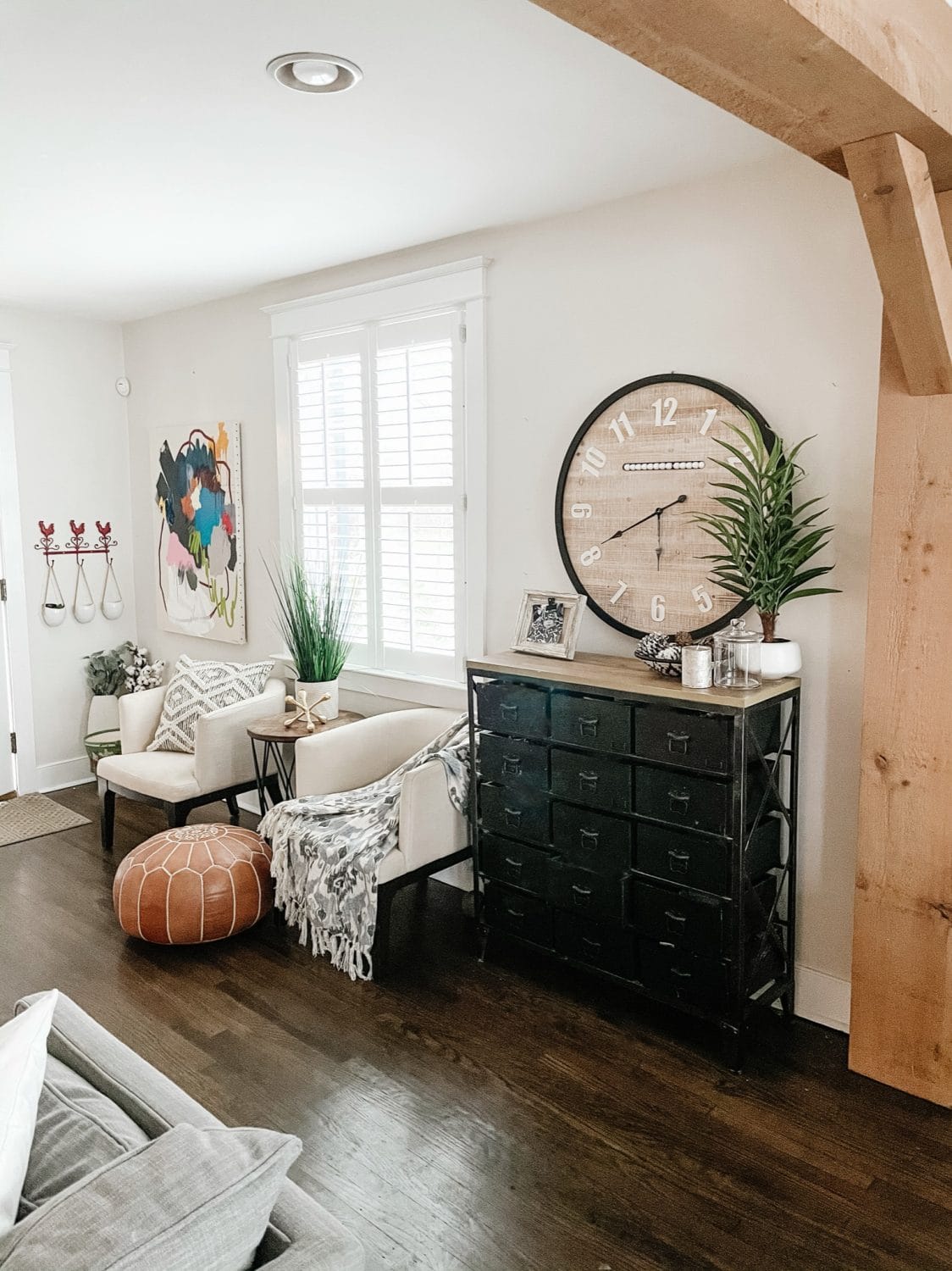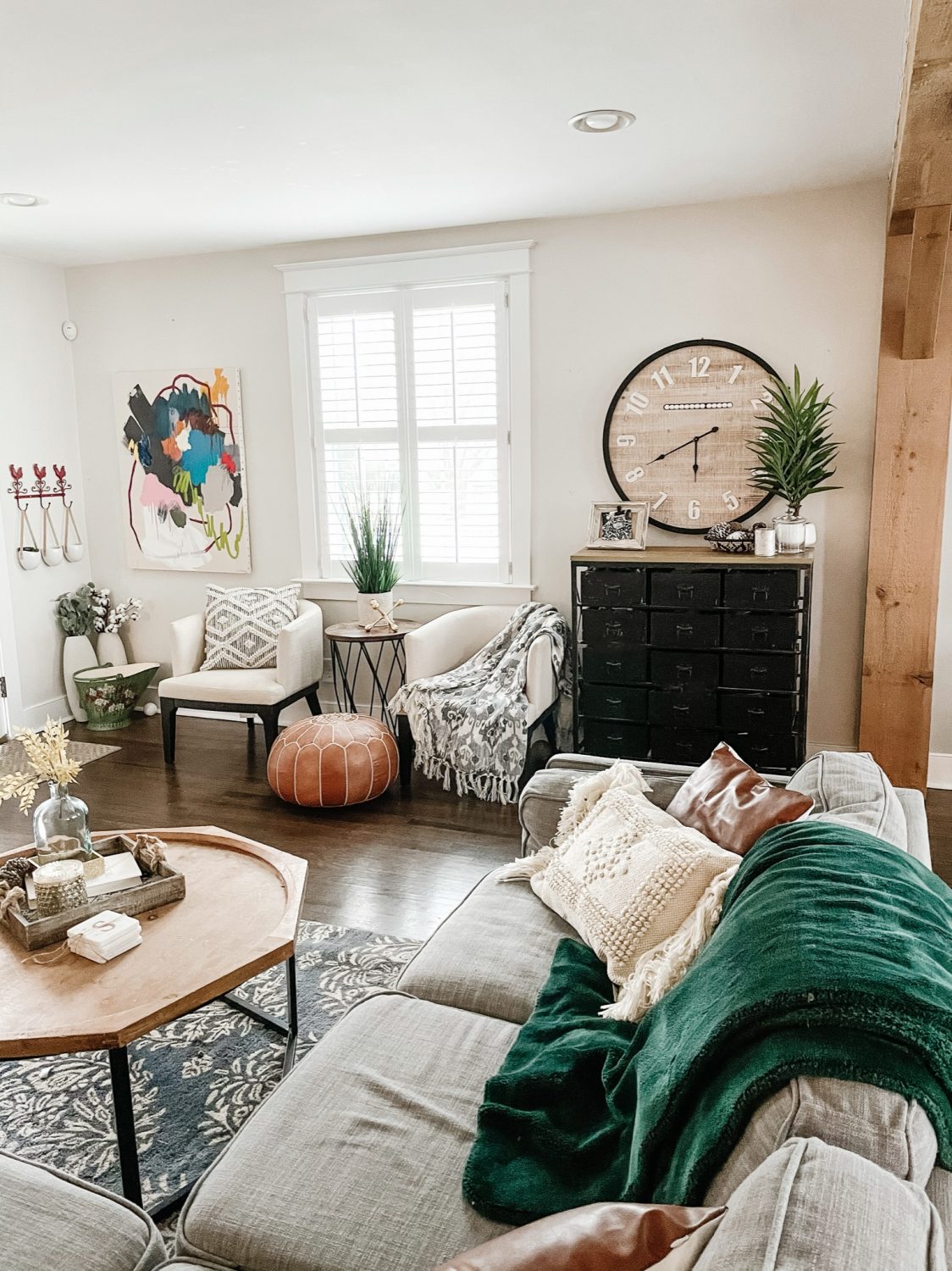 Modern Chevron Side Table | Textured Accent Pillow | Printed Fringe Throw Blanket (more throws here)| Pouf (more poufs here)| Faux Potted Grass (more plants here)| Farmhouse Wooden Wall Clock | Metal Jack Sculpture (old, similar accents here)
Besides the unbelievable prices… sometimes I had to blink twice, I was even more impressed with the quality of these pieces. They truly have something for every style….. Still trying to figure out mine. Perhaps it's a mix of modern farmhouse/boho? I purchased a variety of pieces from woven textures, to leather fabrics, to wood accents and they are all even more beautiful in person.
Ok fine fine… click through for the before to really appreciate the transformation!
And because I think it's fun to see how these same pieces look in a completely different space, I also styled them in my office. All of these pieces are so versatile and it was hard to just get a few. You can home updates from tjmaxx.com starting at $12.99. Check out my office styles with the same pieces below…
Shop these and more amazing tjmaxx.com finds below….