Staying at home has a new meaning for many of us these days. As if we haven't spent enough time at home this past year, due to weather conditions (a.k.a. lots of snow) we have been quite literally staying inside more and more. With all of this time inside my four walls I've been finding new ways to re-decorate, re-organize and re-consider a lot of the items in my home. Every nook and cranny has been cleared out – literally! I have cleaned out under every sink and inside every cabinet in my house. They have been replaced by thoughtful organization and storage options to become more versatile and practical. Let's see what gems I found this month on Amazon…
Amazon Home Decor Finds
My bedside table is where it all begins – and ends. Specifically the Hatch Restore Alarm Clock. When I make my way to bed I give it a tap and the reading light goes on. I subscribed to the meditation offering through the app, so after another tap the sleep mediation begins. After that – soft white noise all night. When it is time to wake up the light will start to glow softly and then more brightly – like the sun rising. And then, I wake to birds chirping. I mean come on, how amazingly peaceful is that!
Shop the Bedroom Set up Here
---
You know when you look at something every single day and don't think twice about it, but then you start to think, "but what if I changed it!?" and all of a sudden you are redecorating an entire space. Yeah. That's what happened with my kitchen counter. It just needed a refresh and I couldn't be happier with how it turned out!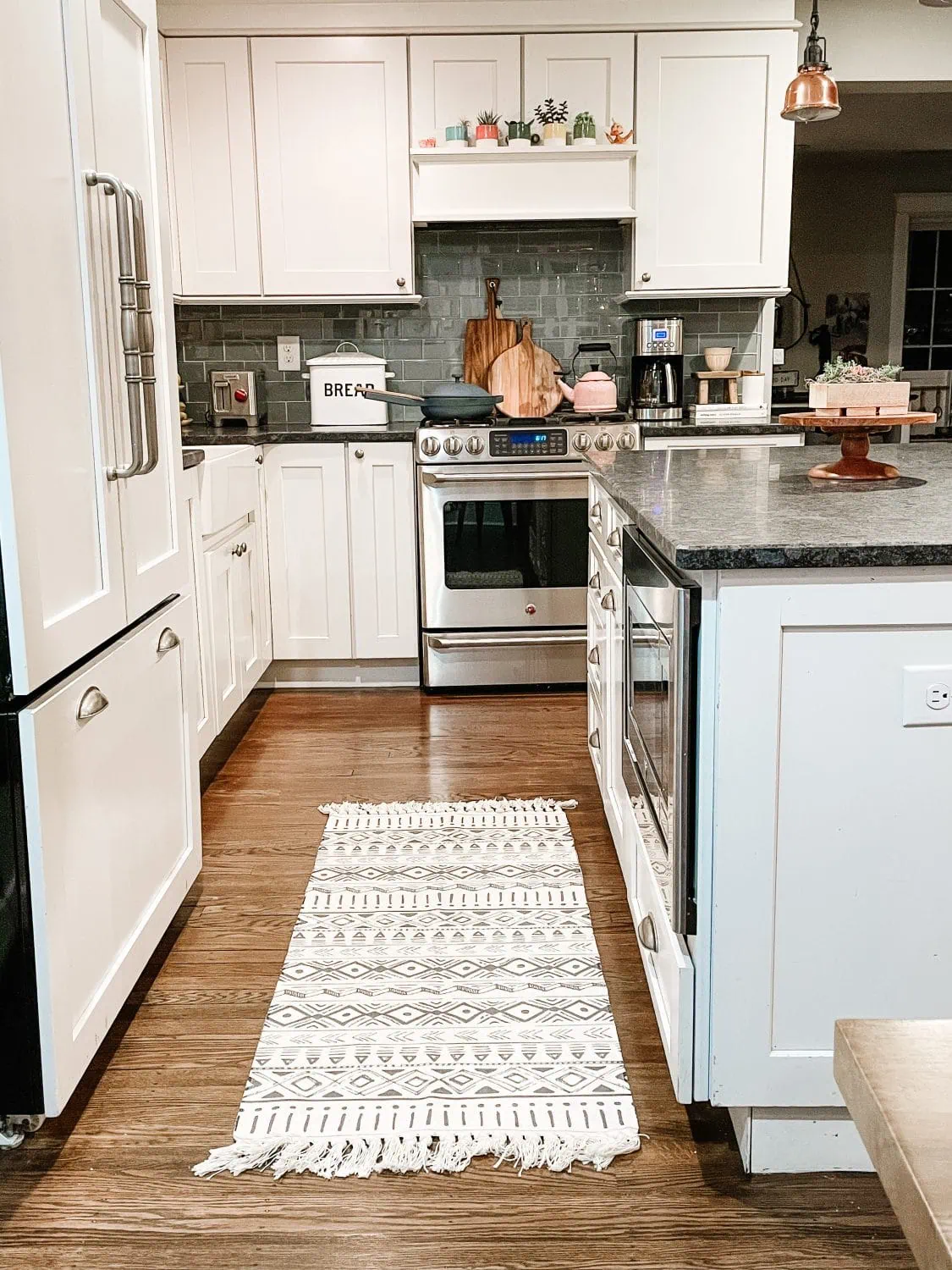 ---
Are you finally getting around to hanging up those pictures that have been in the closet for years? Glad I am not alone. Amazon has an incredible amount of framing choices + custom art and photo options. My favorite are these simple magnetic frames – great for kids artwork or a no fuss option to framing any photo.
Shop it all Below
---
Bathroom Organization
Ready for a complete re-haul! I took out everything in my bathroom – threw out anything with that was closet to empty or smelled funky. Who knew mascara could smell so… interesting. I added this acrylic rotating organizer and it was like my whole world changed.
Shop the Cabinet Organization + a few of my favorite products
Under the Sink Organization Below
This underwear organizer really makes me feel like I have my life together. I don't even fold them, just stuff them into these little compartments and, voila! Now this totally sparks joy!
Want to see more home posts?
Top 5 Things to Keep You Organized in 2021