Not sure if you know this but the words swimsuits, beach vacation and summer are currently trending. Yes, there has been a spike in readers searching for the perfect swimsuit to take on their beach vacation this summer. And I am here for it. Whether you are booking a last minute trip or planning months in advance a perfect fitting swimsuit may be on your list. I am partial to the one piece suit and have tried a lot them. I narrowed down to the top 15 top rated Amazon (and best fitting) swimsuits for your beach vacation needs.
The Lace Front Suit
This deep v suit boasts over 9k reviews and comes in a plethora of colors. The bum coverage is medium and it has an inner shelf bra.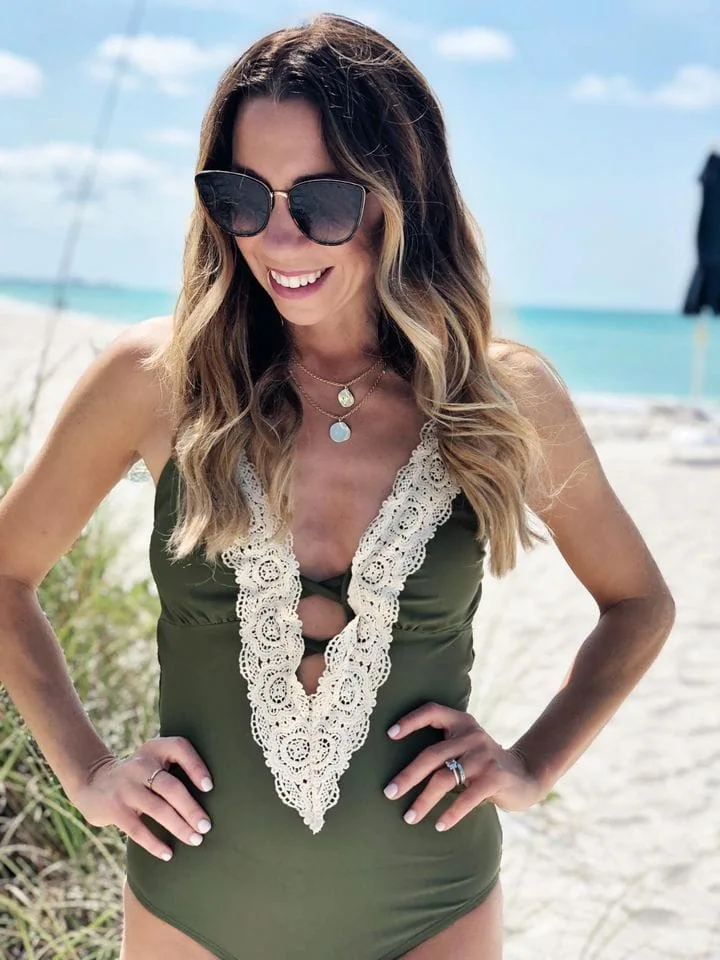 Wearing Olive Green in size Small
---
The Criss Cross Suit
This super chic suit also comes in a variety of solids and prints. Please be sure to apply sunscreen before wearing because the sun will penetrate the mesh stripes. The bum coverage is medium to high and there are removable cups. The white is a thick material and not see through.
---
The Stripe Ruffle
While this suit looks adorable in stripes it also comes in a few solids and prints. The bum coverage is medium to high and there are padded cups included.
---
The Matching Set
It's not often that I can find an adorable matching suit set with my son so I took this opportunity quickly. And yes, the whole family can match if you desire! I am so happy to see a few more color options this year too! Got my eye on this fun print this year! This black graphic set is pretty awesome too 🙂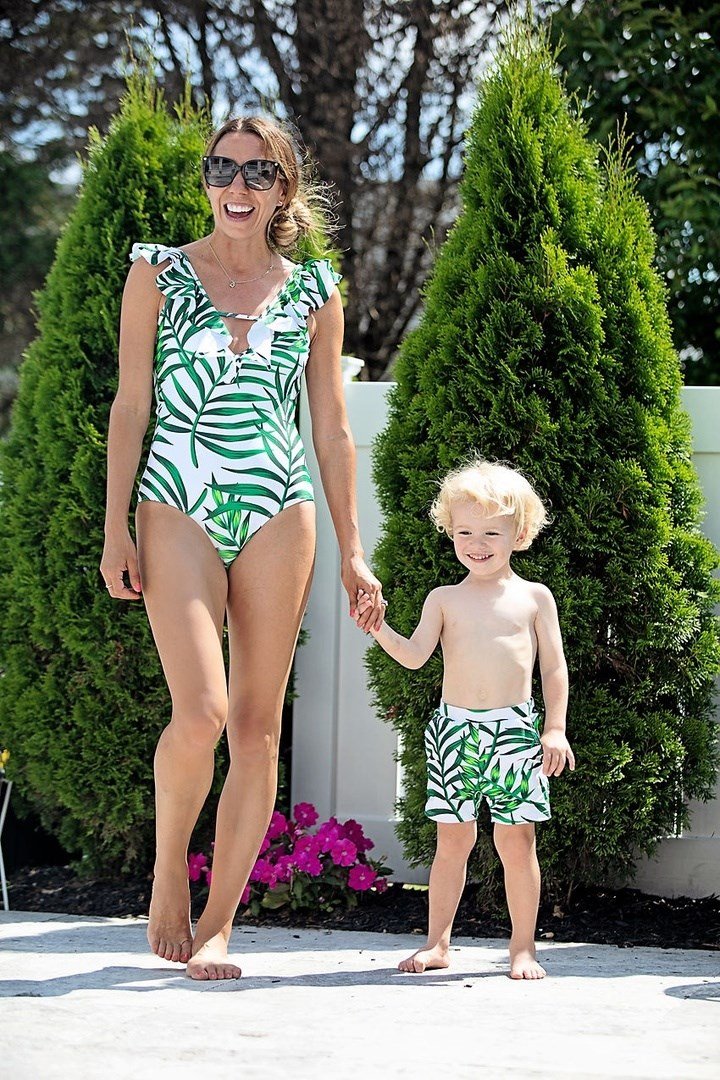 Wearing Women's Small in Green
---
The One Shoulder Ruffle
This is my no-brainer suit. A chic black suit is something I always pack so this one ticks all the boxes. The bum coverage is medium to high.
Check out 10 more top rated Amazon Swimsuits below…