Thank you to Vuori and ShopStyle Collective for sponsoring this post.
If there is one thing I have learned in the past 12 months, it's that movement makes me happy. There have been many moments where I've felt caged, which leads to other feelings like anxiety and uncertainty. In these moments I've found that I can get myself to a better place mentally if I move my body physically. There are no surprises there. I am sure there is even some science that supports that theory. I don't need anyone to tell me why, I just know that it works. Whether it's a run in the cold, an at-home yoga session, or a spin on the bike, movement is my best medicine.
If you've been following me for a while you know that I am a dedicated Vuori clothing wearer. It was a love affair since the first moment I slipped into their cult-favorite Performance Jogger. And I promise I don't just wear them because my husband compliments me every time I wear them (he is obsessed with their men's line as well). They just FEEL. SO. GOOD. ON. I've added several other pieces from their line to my personal collection for everyday lounging to my most intense sweat sessions. The winning combination of comfort, style, durability, and ethical manufacturing makes this brand hard NOT to love. Here are a few new arrivals I think you will love as much as I do.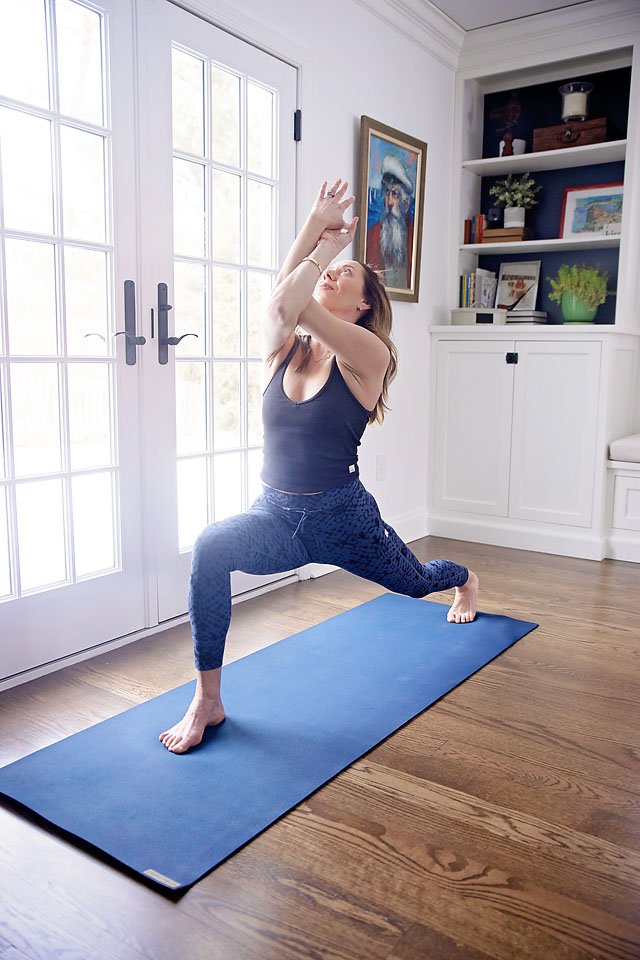 Ribbed Crop Tank // This tank will pair perfectly with any leggings. It has a built-in sports bra perfect for low impact activities like yoga or walking. I sized up to a small for a little more length and when worn with the Daily Leggings there is no mid-section showing.
Daily Legging // Hence the name, you will want to wear these daily. The drawstring detail isn't just for looks: these leggings stay in place! No pulling, tugging, or readjusting. These are a 7/8 length and run TTS. Wearing the color Ocean Shibori Ocean in XS.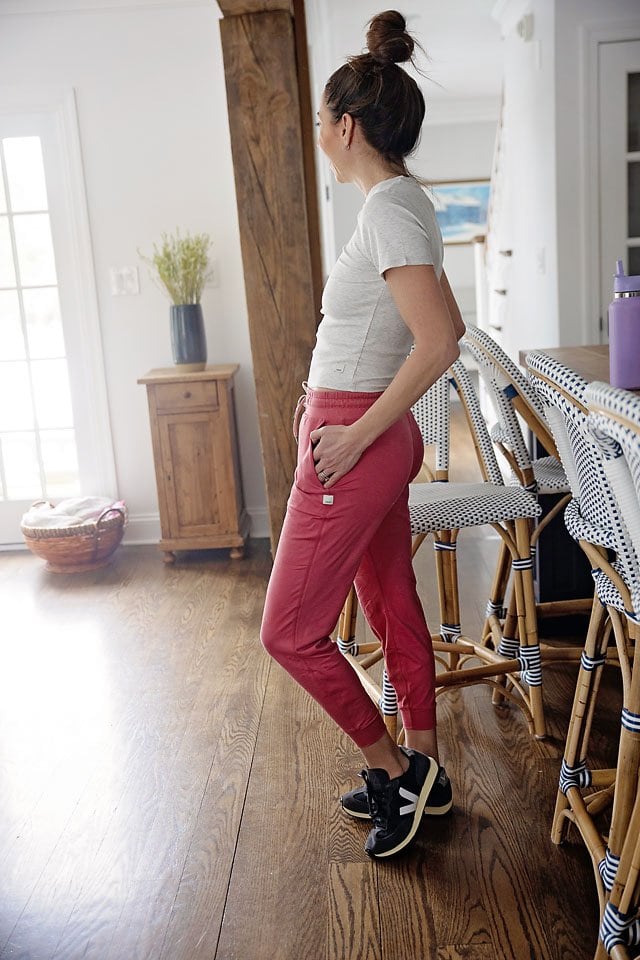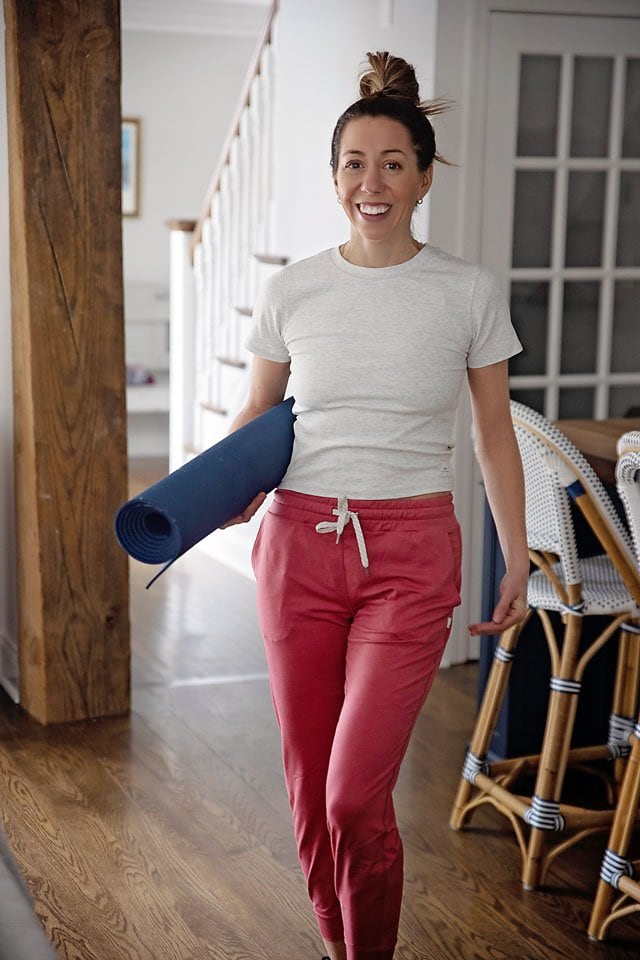 Mudra Fitted Tee // At first glance I thought this tee was going to be way too short! When I tried it on, it fit perfectly with the joggers! No tucking required. It is fitted so size up if between. Added bonus: it's UPF 30+.
Performance Jogger // If you are looking for your first Vuori piece, look no further. These joggers are a best seller with almost 10,000 5-star reviews!! They have a slightly cropped fit (that's intentional) and are relaxed thought the hip. They come in lots of colors and it will be hard not to add a few pairs to your collection once you try them on! Cost per wear math, recommended here! Wearing the color Sierra Heather in XS.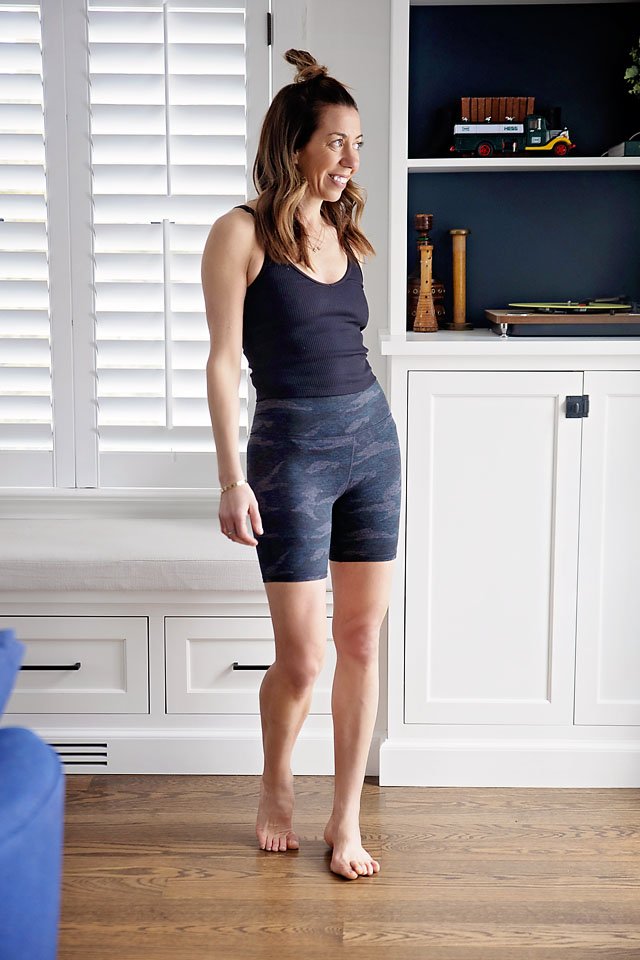 Clean Elevation Shorty // Ready to give biker shorts a try? You may never want to take these off! These stay put thanks to the 6 inch inseams and super sleek/seamless fit. Wearing the color Black Camo in XS.
Shop more of my Vuori Favorites below…