Back in September Social Threads asked me if I wanted to create a bag together. I'm pretty sure I sent over a sketch within 30 seconds. Fast forward 6 months later and that sketch is now a gorgeous, super chic bag that I know you are all going to love and look amazing wearing! This bag is so special to me because it is a collaboration of two women-owned businesses who share like-minded missions of helping women feel confident through fashion. I am honored to call Sara and Maureen, owners of Social Threads, my friends and love sharing their highly curated, affordable, quality pieces with all of you season after season.
Over the years Motherchic readers have loved the bags that Social Threads carries, especially the interchangeable straps that add personality to any look. We wanted to create a bag that was eye-catching yet classic, and of course, functional. Here she is…..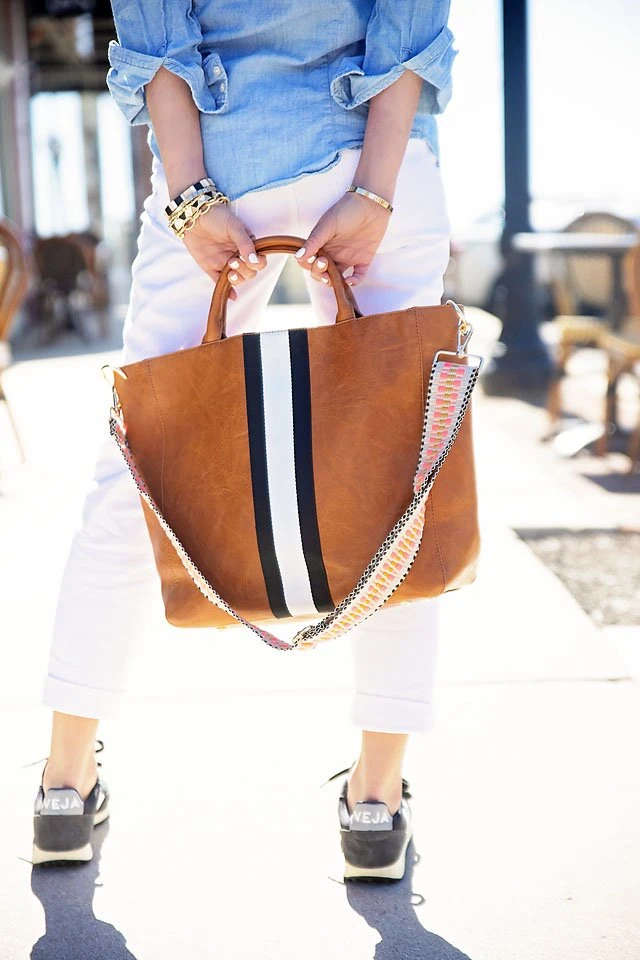 Shop the bag HERE
Meet our vegan leather bag that is available in two sizes! The smaller bag can fit an iPad and other everyday essentials. The larger tote can fit a standard laptop, everyday essentials and more!
Evolution of the bag…..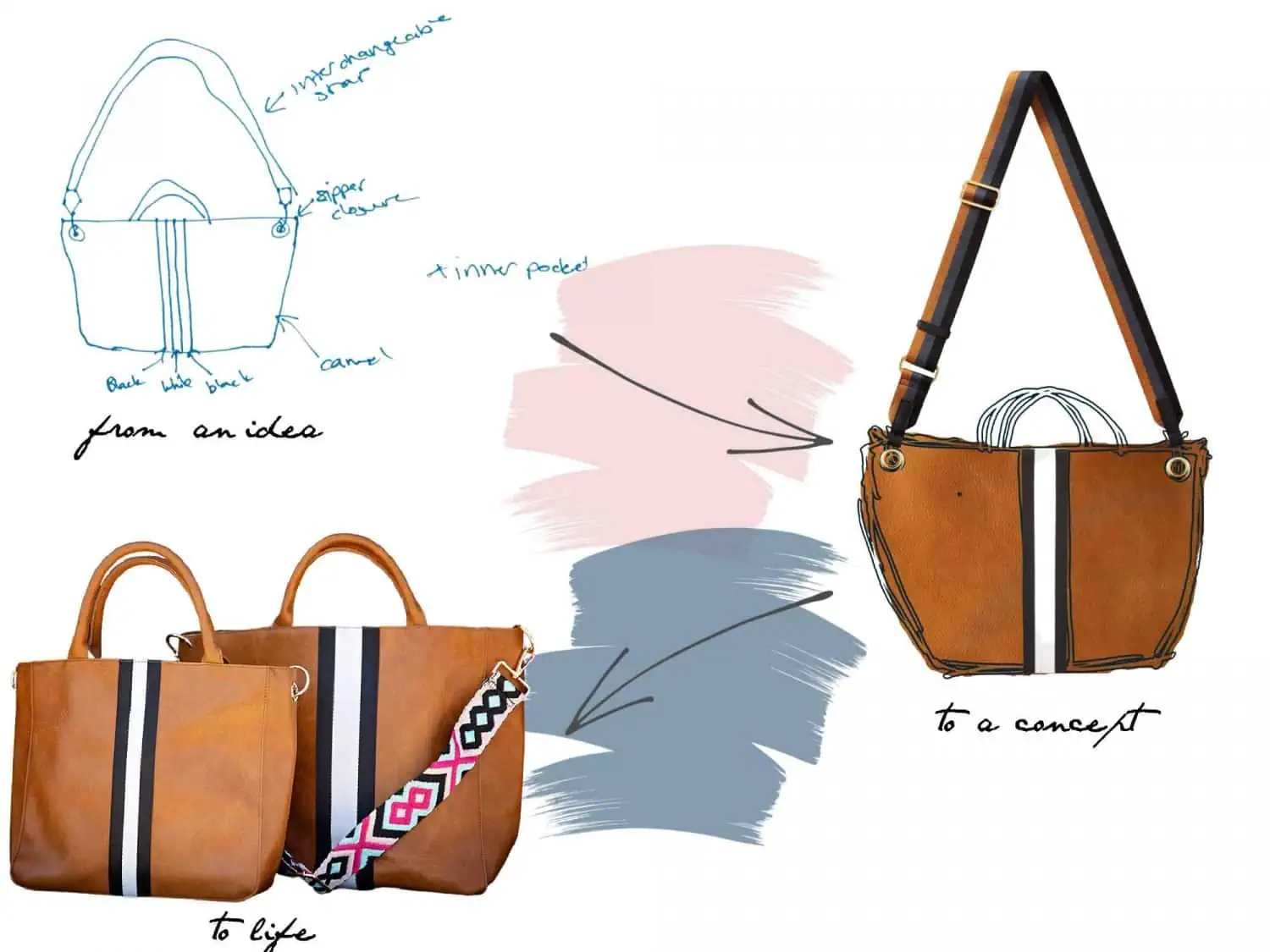 I wasn't joking when I said it started with a sketch, and now the cat is out of the bag that I am a terrible drawer, but that's the benefit of working with your sister who can read your mind. She made it pretty and then Social Threads worked to bring it to life.
Shop the bags HERE
Function of a bag is always important and I love that you have options in terms of how you carry the bag.
The smaller bag can be worn as a shoulder bag….
Or as a crossbody bag with the interchangeable strap….
The larger bag can be worn on your forearm…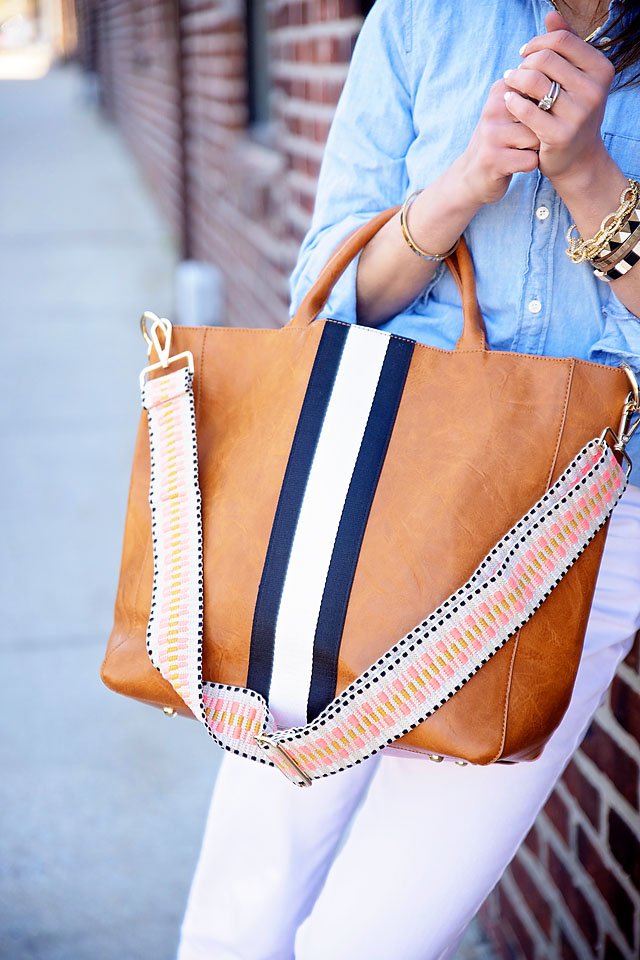 Or also with the larger strap…
It's always a toss up between a small and large tote, small is great for errands and outings while large is great for work and mom life. We decided to make both sizes so you can choose the style that works best with your life style!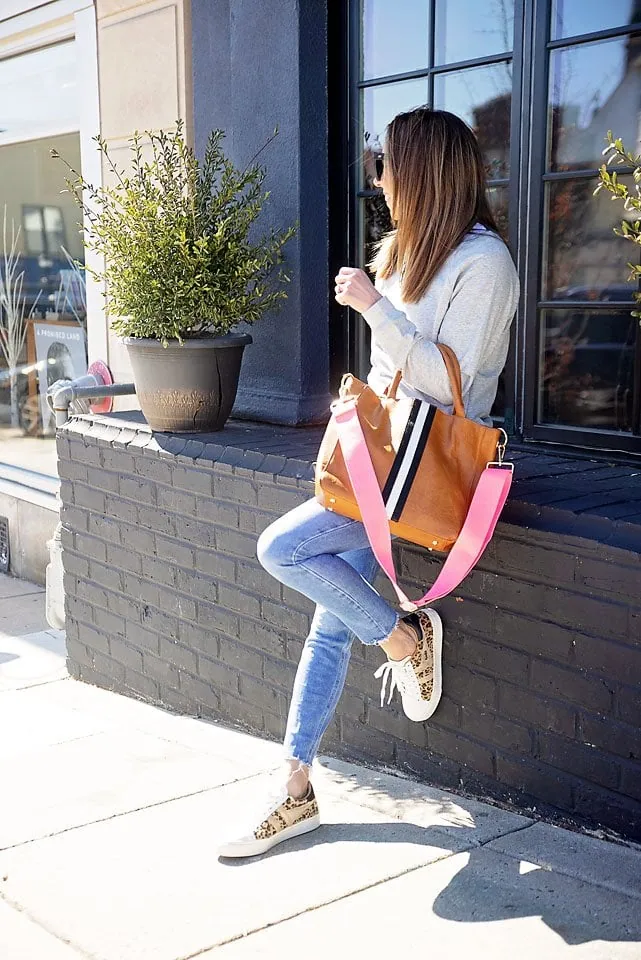 The beauty of this bag is that you can make it your own with a fun strap! Swapping them out completely transforms the bag so you can keep it looking fresh season after season.
Shop the straps HERE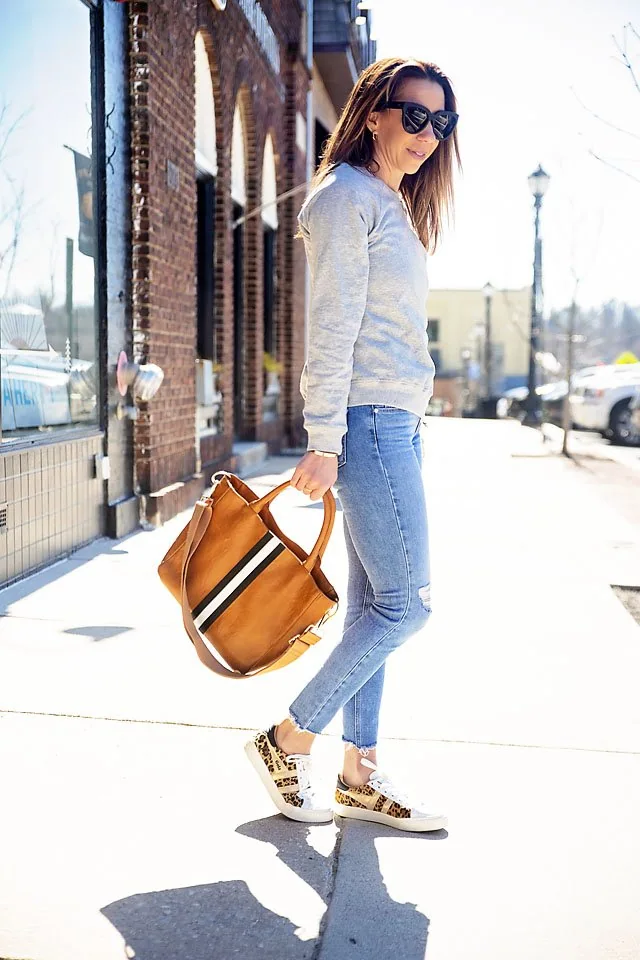 I can't wait to see this bag on YOU! Make sure to tag @themotherchic and @socialthreads so we can see.