Easter falls early this year so it's time to start thinking about what little treasures your kids will be hunting for this year. Or maybe you just have some spring birthdays coming up and need a few ideas – this post will help with that too! I know kids love the thrill of all of the Easter-themed candy and bunny shaped bath bombs, but I like to fill my kids' baskets with things they actually need for the upcoming spring/summer season. Every year I get them a new swimsuit, sandals, maybe something for the spring sports season (batting gloves are always a hit), and then sprinkle in those fun little extras. We split this post into three different idea boards – Easter basket ideas for kids, teens/tweens, and the last board is full of all the fun little things. Oh, and we couldn't forget baskets, which by the way, where in the world did I store mine?!
Easter Basket Ideas for Kids
I always get my kids a new swimsuit and sandals for Easter because I know they will need it for the season ahead! Throwing in fun extras like sunglasses or goggles always go over well. Plus we added in some personalized pieces because what kid doesn't like to see their own name?!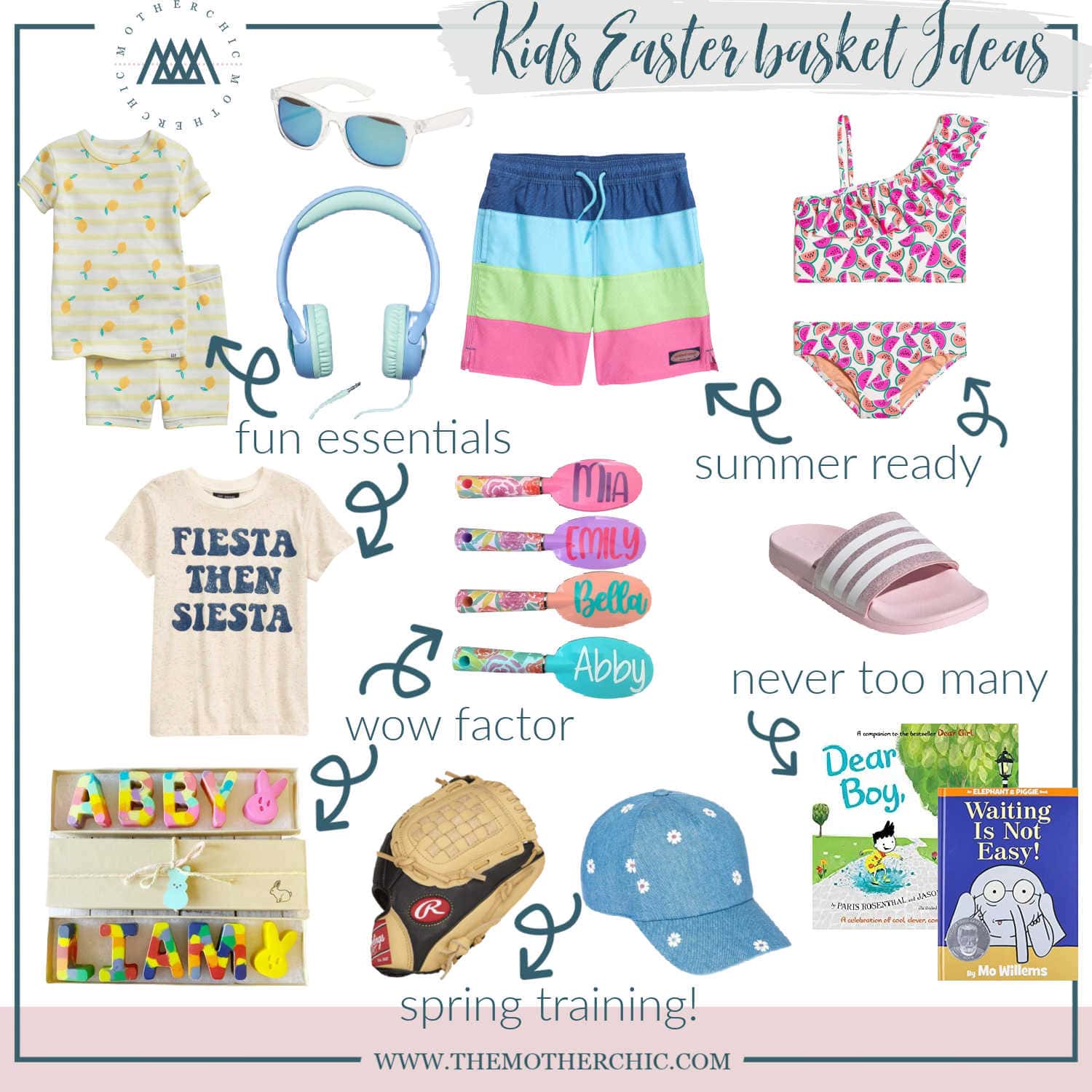 Shop it all (plus more ideas) below…..
Easter Basket Ideas for Teens
Ok my mother-in-law bought my tween Abercrombie perfume and now every time I walk in his room I am instantly transported back to middle school! Even after all these years that smell… ahh!! So yeah, that's a fun, unexpected Easter basket treat. We also added in some self-care "treats", mindful reads, and seasonally appropriate apparel.
Shop it all (plus more ideas) below…..
Easter Basket Extras
Ok so maybe you grabbed a few things from the idea boards above – here is the fun stuff that kids go nuts for!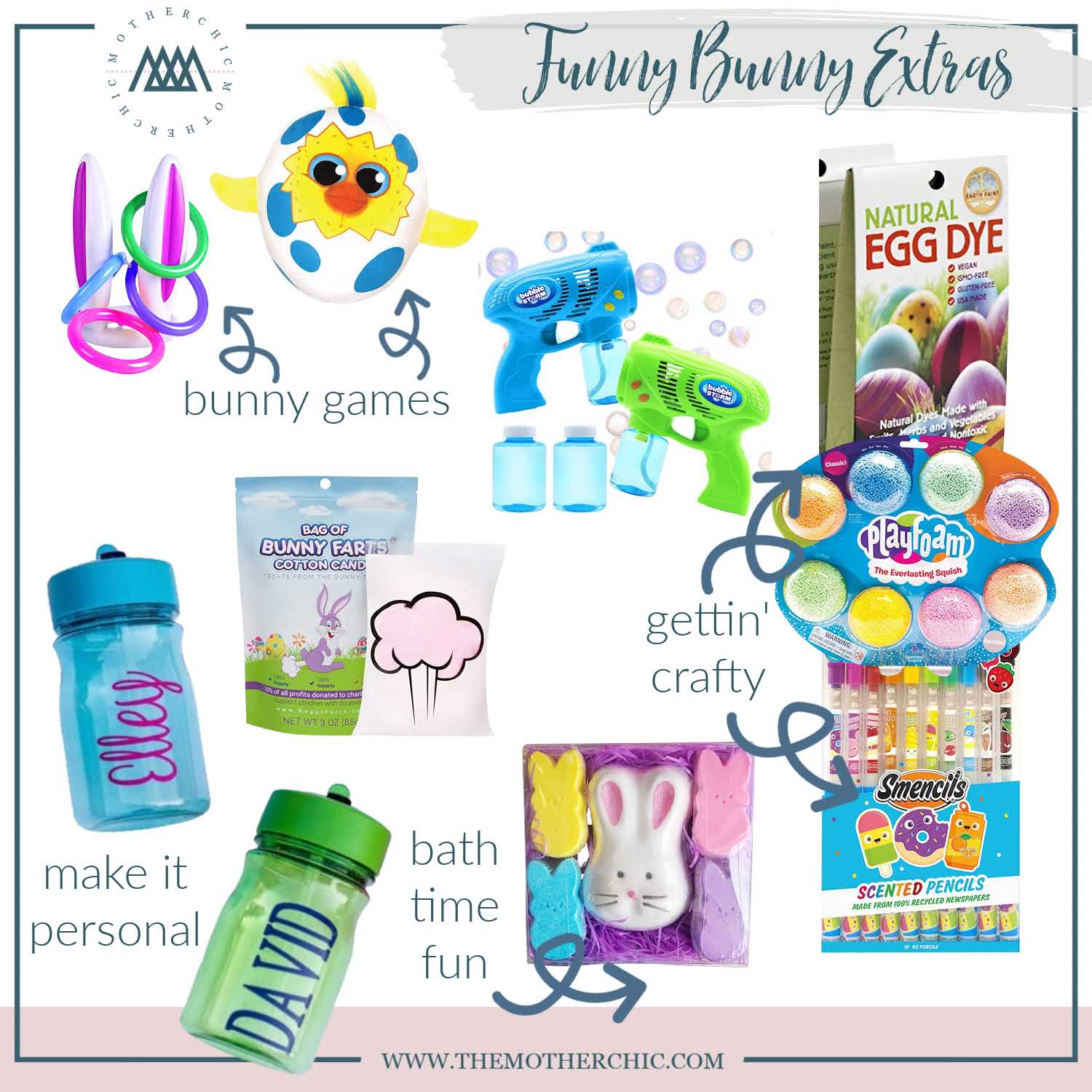 Shop it all (plus more ideas) below…..
And don't forget the basket!