The highly requested family photo outfit inspiration guide is live! All you need to bring is well-behaved children and smiles! This week we launched a "micro" collection in collaboration with Gibsonlook. ICYMI here are the three items we introduced and how to wear them. For my fit tips and styling tricks check out the full blog post here! You can use code MOTHERCHIC15 on all of these items!

Who knew TikTok would be the best place to find the beauty products?! But also loving this round up of viral favorites. Here are a few that I've tried and loved too!
Paula's Choice Exfoliant | Hair Clips | Embryolisse Cream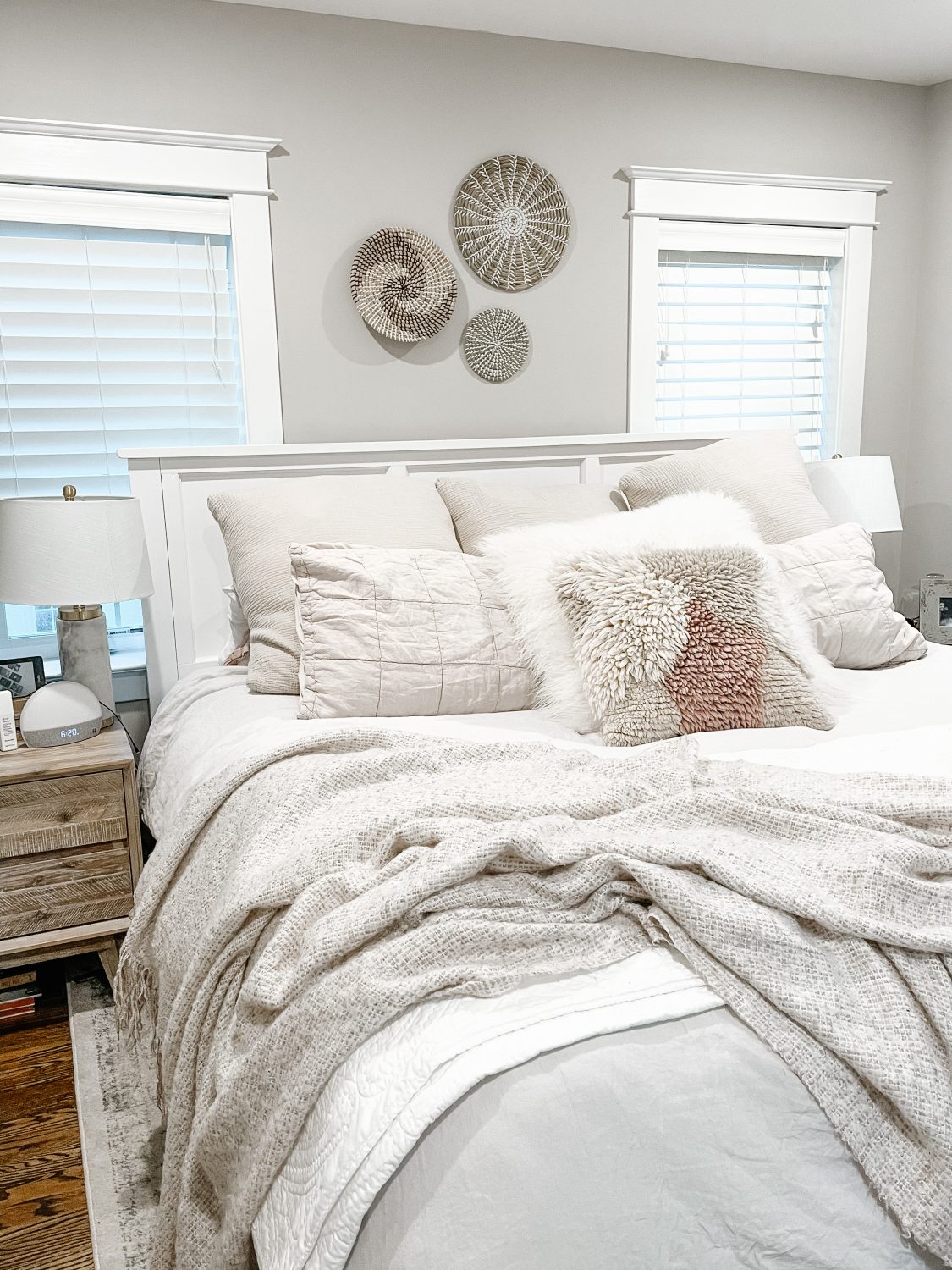 It only took me 9 years, but I finally found something to hang above the space over my bed! I love how they finish the space and also love that if they happen to fall off the wall, they are light and won't hurt 😂. You can check out the wall basket set here. Also, here is a post on the bedding I love.

This amazing organization provides wellness therapies for women who have recently been diagnosed with breast or ovarian cancer. If you know someone who was recently diagnosed, they also have Care Boxes that you can purchase – the boxes are filled with wellness items to help empower, educate and bring balance to those affected by certain cancers. I thought it would be amazing if we came together as a community to sponsor a woman to go through this program. So many of you have already contributed and my heart smiles every time I see a donation come through. If you would like to contribute any amount at all, you can do so here.
I hope everyone has a great Sunday!
xo,
Lindsey