I can pretty much find any opportunity to wear a great graphic tee. So when the requests started rolling in for a post on outfits to wear to Disney, I seized the opportunity. I may not have all the tips and tricks to get your kids to behave and which rides are the best, but I can definitely help you with your outfit. We also rounded up the best options for the rest of the outfit: the best shorts, shoes, sun protection, and hands free bags.
Disney Outfit 1:
It's all about the Magic Vibes when you are at Disney right? Pair this tee with denim shorts or a comfy pair of running shorts and watch magic happen.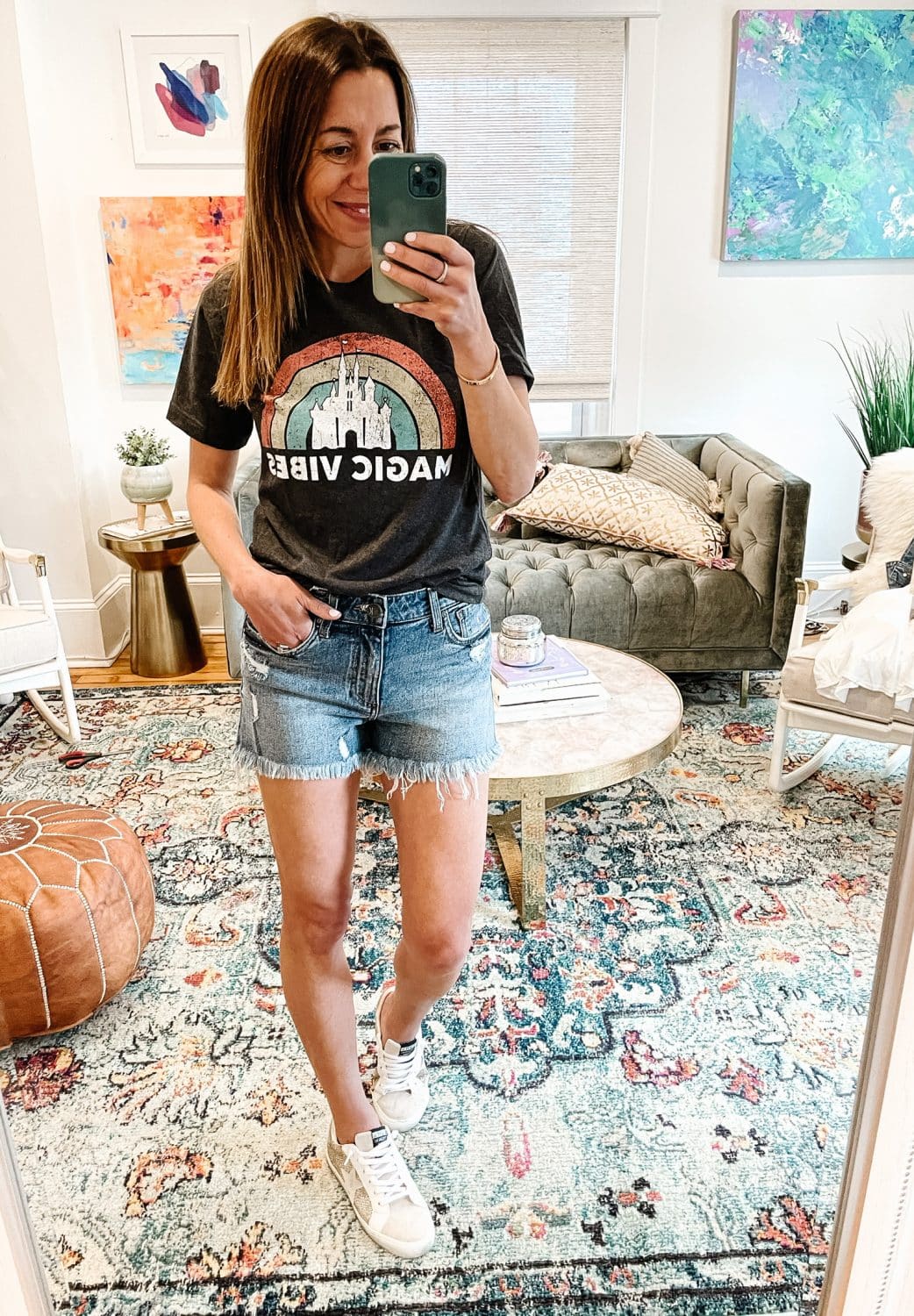 Shop the Look
Tee | Denim Shorts | Sneakers
Shop the Look
Disney Outfit 2
This slouchy tee can again be paired with denim, but if you want some more leg coverage a floral printed maxi skirt is a great option. The flowy fabric will help you beat the heat and feel chic.
Shop the Look
Tee | Denim Shorts | Slip-on Shoes | Hat
---
Disney Outfit 3
Stand out from the crowd in an uber colorful ensemble. These shorts will be easy for your kids to spot and they are super comfortable.
Disney Graphic Tees
Sport Shorts
Sneakers and Sandals
Sun Protection
Hands – Free Bags