If you are like me, most of your spring and summer will be spent at a field. Baseball, soccer, lacrosse, you name the sport and I will be on the sidelines watching! And no complaints from me. I love watching my boys play sports. I enjoy being outside in a casual environment and seeing friends. And even though it's casual, I still like to look chic and comfortable. And as the weather gets warmer deciding on what to wear to an outdoor game in the blazing hot sun can be tricky. I like to have some go-to outfit options that I know will keep me cool and chic on the sidelines. Check them out below!
Sideline Chic: Rompers and Jumpsuits
A romper and a jumpsuit is the perfect and done outfit! They look cute paired with an easy sandal or your favorite sneakers. It's a sporty look that makes a great option to wear to any game! More rompers and jumpsuits below!
Shop More Rompers
---
Sideline Chic: Denim Shorts and Tops
You know I am a jeans and tee kinda girl so this look shouldn't surprise you. Denim shorts are so easy to pair with a basic tank or graphic tee. And don't forget a cool pair of fashion sneakers. It's the "not trying too hard" sideline look! More shorts and tees we love below, plus check out our denim short round edit.
Denim Shorts | Tee | Sneakers
Shop More Tees and Tanks
Shop More Denim Shorts
---
Sideline Chic: T-Shirt Dress
Nothing is more classic than a good t-shirt. Turn it into a dress and you got yourself an easy piece that can take you anywhere, even to the baseball field! The knit material will keep you cool and comfortable all while looking stylish! Check out more great t-shirt dresses that will have you standing out on the sidelines!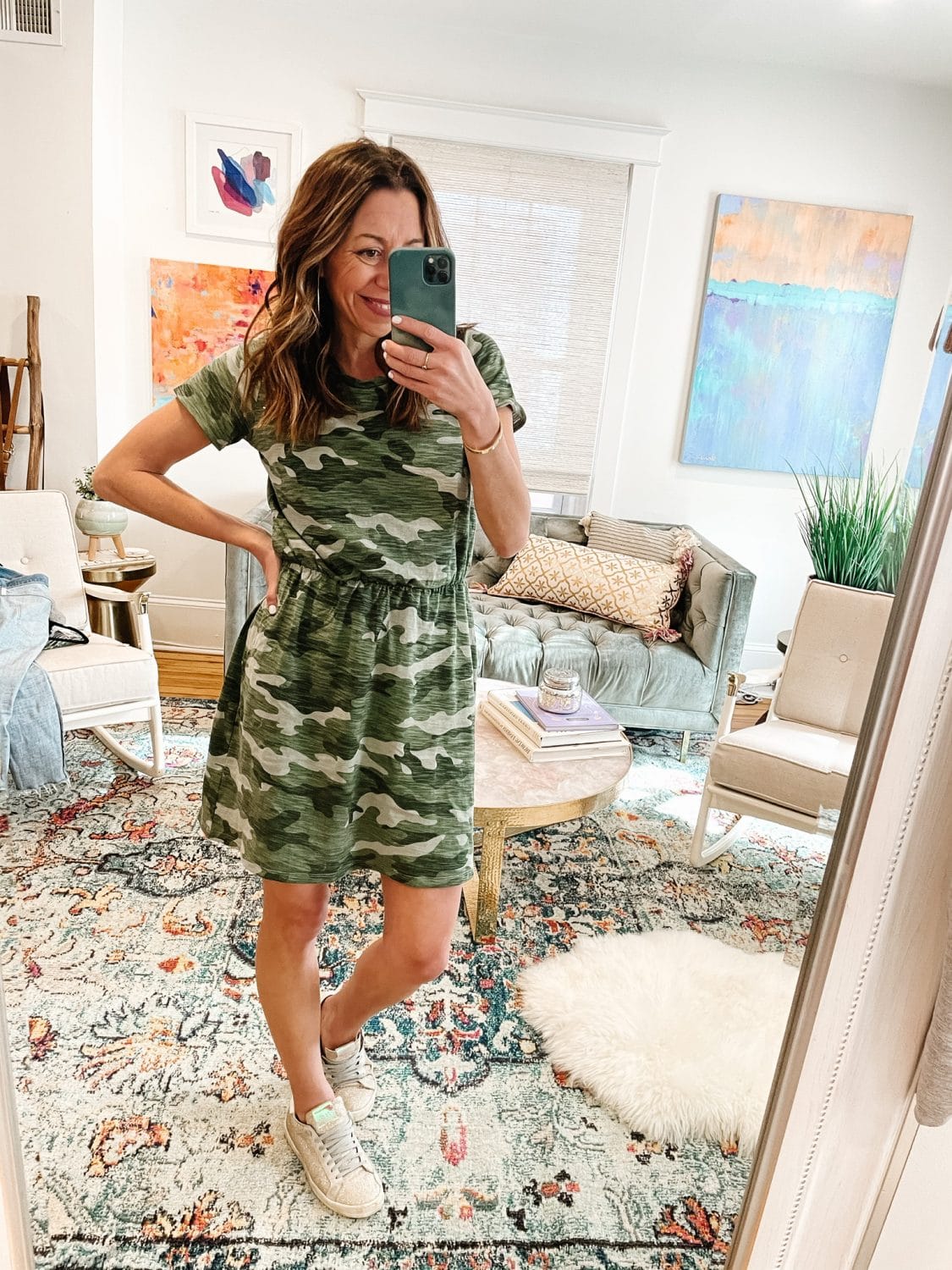 Shop More Easy Dresses