There are a million reasons I love maxi skirts. To name a few, they keep bugs away, the cover my varicose veins, they are mom-friendly (as in, NOT short), they are super versatile and when I put one on I get that easy-breezy-life-is-good kind of feeling. Maxi skirts are also easy to wear and you can really put your own spin on them depending on your personal style. While they lend themself perfectly to the boho side of the spectrum, they can also be dressed up or prepped up (<– new word). Because maxi skirts are loose and flowy, it's best to pair them with a slimmer fitting top. I love wearing mine with a simple tank.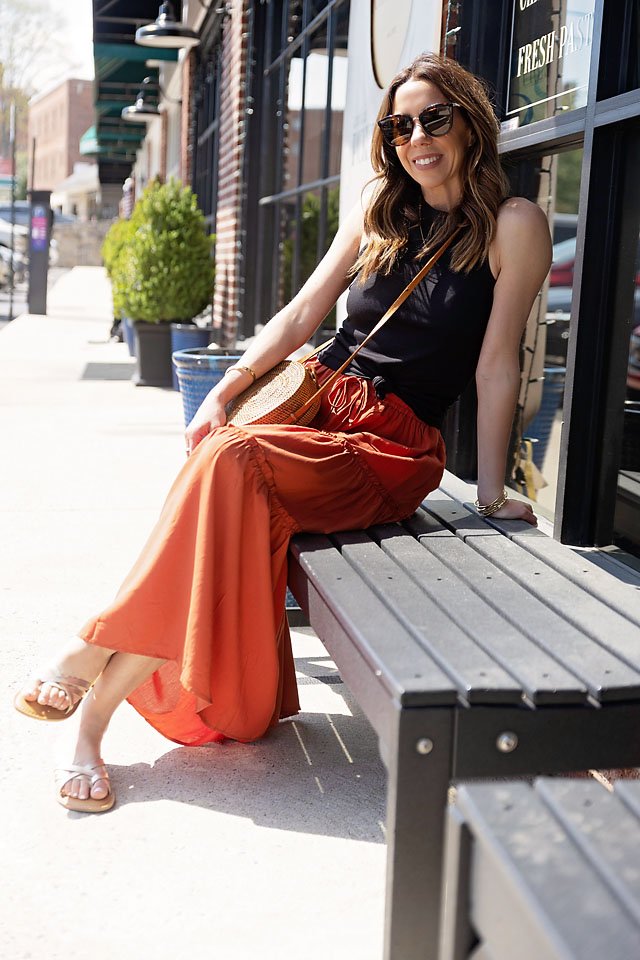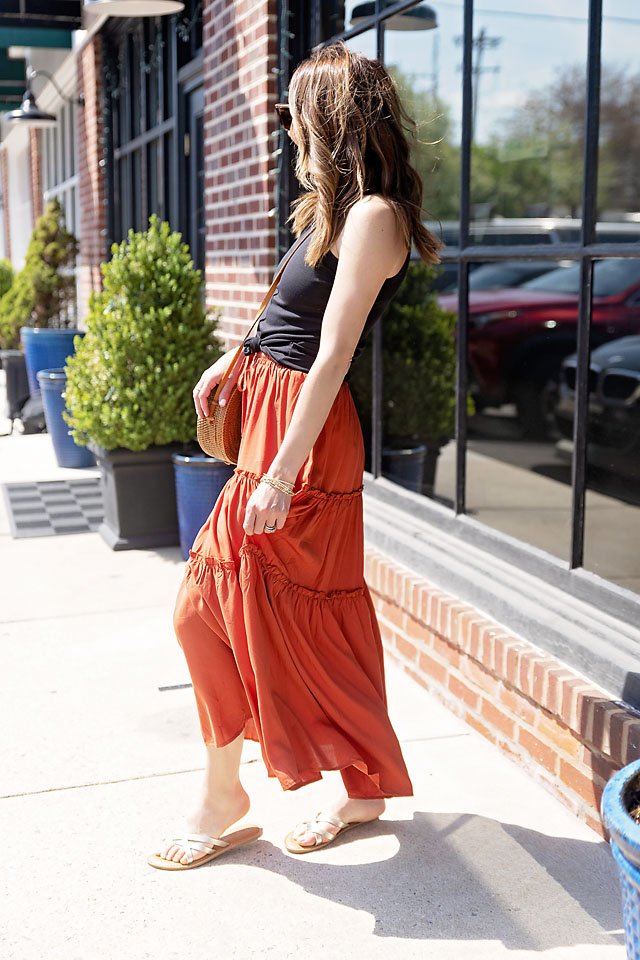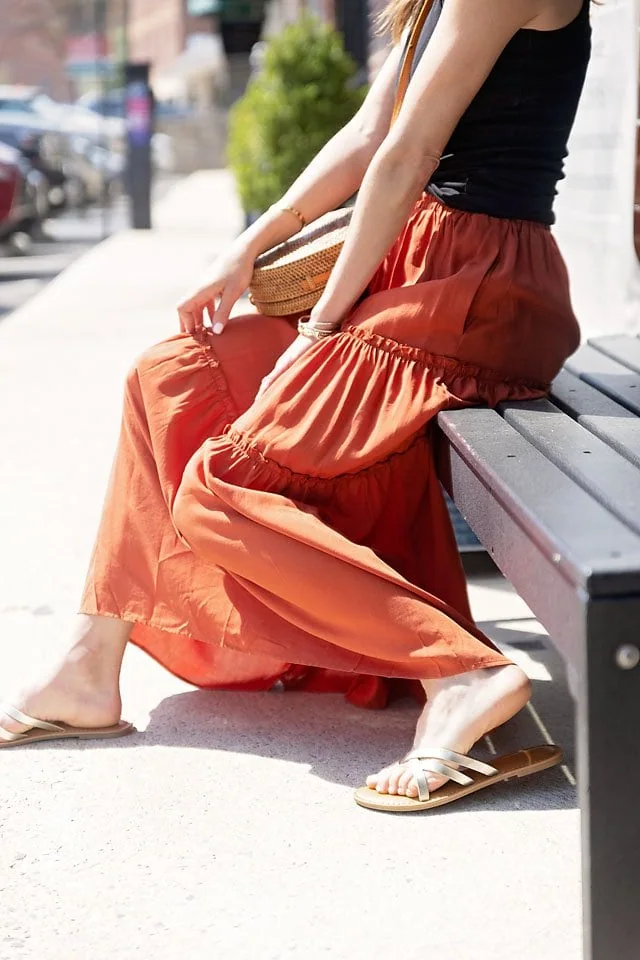 Tank | Skirt | Sandals | Bag | Sunglasses
You can play around with knotting or tucking your top/tee to create a fit point. But definitely do something with it because leaving your top hanging loose is the one think that doesn't really work with maxi's! Here is a closer look on the various ways to tuck a tee into a skirt (or any bottom for that matter!)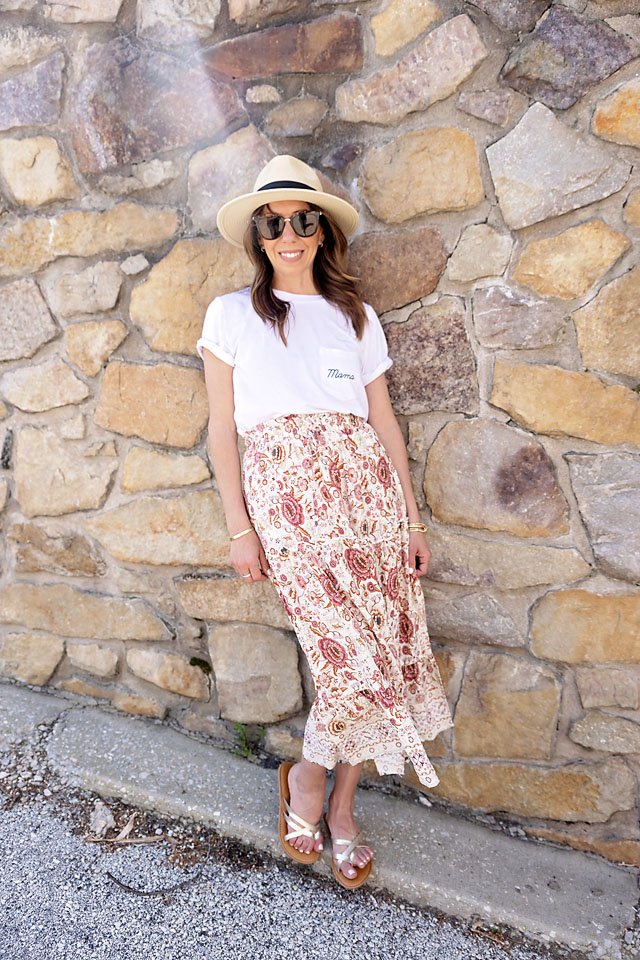 The bra tuck // fold the shirt under and tuck the hem of the shirt under the bottom of your bra. This creates the perfect "bloused out" tuck.
The knot // Do you know how to tie a balloon? That's exactly what I do here! Twist the bottom of the tee, wrap it around your finger and pull it through.
The twist + tuck // Pull the shirt out at the bottom and hold with two fingers. Twist it so the bottom looks like a long snake then just tuck it into your skirt.
The full tuck // Go all out here! Tuck the entire tee into your skirt and pull the skirt to sit at your natural waist line.
See a full video of these tucking styles on Instagram HERE!
Shop more maxi skirts I love below….
Check out more of our spring/summer fashion ideas here!