Thank you to tarte cosmetics and ShopStyle Collective for sponsoring this post.
A few months ago I started using tarte make-up and the DMs started coming in. Did you do something different? Are you using new skin products? Honestly, I think it's just the make up! Many Motherchic community members have also started using tarte products and have expressed your newfound obsession with them as well. I am not sure how the Amazonian Clay Foundation works, but it truly makes my skin seem airbrushed! If you buy nothing else from this post, definitely try that. I wear shade 35N for reference. But back to tarte and the exciting news I am about to share. Right now they are having a Tiered Event where you can save 20% off 1 item, 25% off 2 items, or 30% off 3+ items starting on 5/2 with code YAY! If you are unfamiliar with tarte I always like to point out that they are a cruelty-free brand that has products formulated without the bad stuff like parabens, phthalates, sodium lauryl sulfate, triclosan & gluten. Whether you buy one item (trust me on that Amazonian Clay!) or use this discount to STOCK UP, I'm sharing some of my top recommendations below!
When you're shopping this awesome sale (whether it be for you or for the perfect Mother's Day gift) join us in the fight to save moms all over the world! During this Tiered Sale, all donations to tarte's non profit, heart to tarte, will go to Saving Mothers, a nonprofit dedicated to preventing maternal deaths and birth-related complications in low-resource setting. Donating is easy! While you're shopping this sale, continue through the normal check out process & at the end, you can donate to Saving Mothers through heart to tarte– even a $1 would go a long way!
What to buy at the tarte cosmetics Tiered Event
If you need a make up refresh….
OK so this is that Amazonian Clay Foundation that I speak so highly of! I know it sounds cheesy to say it gives you a "flawless finish" but those are really the only words to describe it. It is a full coverage foundation, but the texture of the product is "whipped" which makes it feel very breathable on my skin. Also, the shade finder tool will blow your mind! Gotta love technology!
More make up must haves…
Amazonian Clay 12 Hour Blush // Now that your skin is even and fresh, add some color with this long-lasting blush. I use the color "peaceful" for a bright summer look.
Creaseless Concealer // I know when people hear the word "tarte" the automatically envision Shape Tape. While I'm a huge fan of it, I hear your requests for an under eye concealer that doesn't settle into creases (thank you aging skin, thank you). While this formula feels a bit tackier, I do think it is better for more mature eyes
Lights, Camera, Lashes Mascara // Crazy good volume! Also, how cool is the packaging?
tartelette toasted eye shadow palette // How gorgeous are these pigments?! They go perfectly with summer glow and I love that the palette has a mix of shimmery and matte colors. Bonus: it comes with a card that shows you where to apply each color!
Maracuja Juicy Lip // Ok so I needed lip hydration in the winter, and I still need it going into summer. This is just like your favorite balm with color. It has maracuja oil which is rich in essential fatty acids & vitamin C for firmer, brighter, smoother-looking lips.
If tone/texture is an area of concern…this line up is for you!
These are the products I use to get photoshoot ready because they work to minimize pores and brighten the skin. I am constantly showing my face in an up-close-and personal way for my job. And you all know how kids are, they relentlessly question every flaw out of curiosity so these products smooth out texture and tighten the skin.
Awake Pore Appeal texture & pore refining pads // These 100% cotton pads are packed with vitamins and amino acids. They help to reduce pore size and reveal brighter skin. I use these as a first step after washing my face.
Awake Pore Down tightening concentrate // toner is one thing I've been missing out on! After a recent trip to get a facial, the esthetician said it's great to use in the morning to wake up your skin, clear out pores and tighten/tone the skin.
Awake Glow Pill super serum // I like to think of this as a hydration boost. It's a lightweight serum that locks in moisture and gives your skin a dewy feel.
Awake Glow Smoothie jelly cleanser // This cleanser is infused with vitamins A through E and is a great way to take off the day. It's a great long wear make-up remover.
If hydration is your goal, this line up is for you!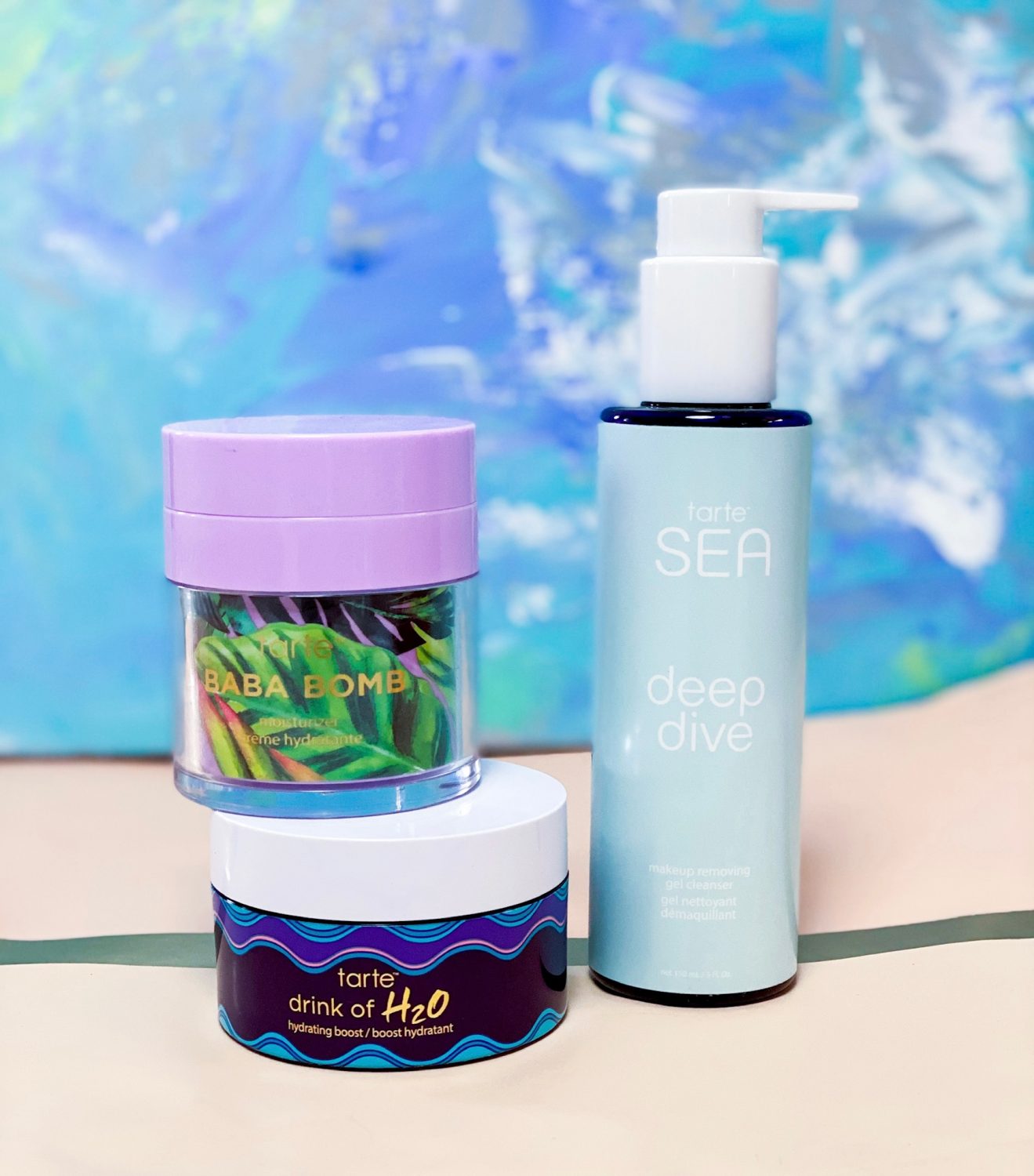 drink of H20 // consider this gatorade for your skin. It's a hydrating gel filled with electrolytes. It goes on smooth to create a great base for make-up.
BABA BOMB // This is a heavier weight moisturizer that is best used at night. Also worth noting, the dispenser that pushes out the perfect amount!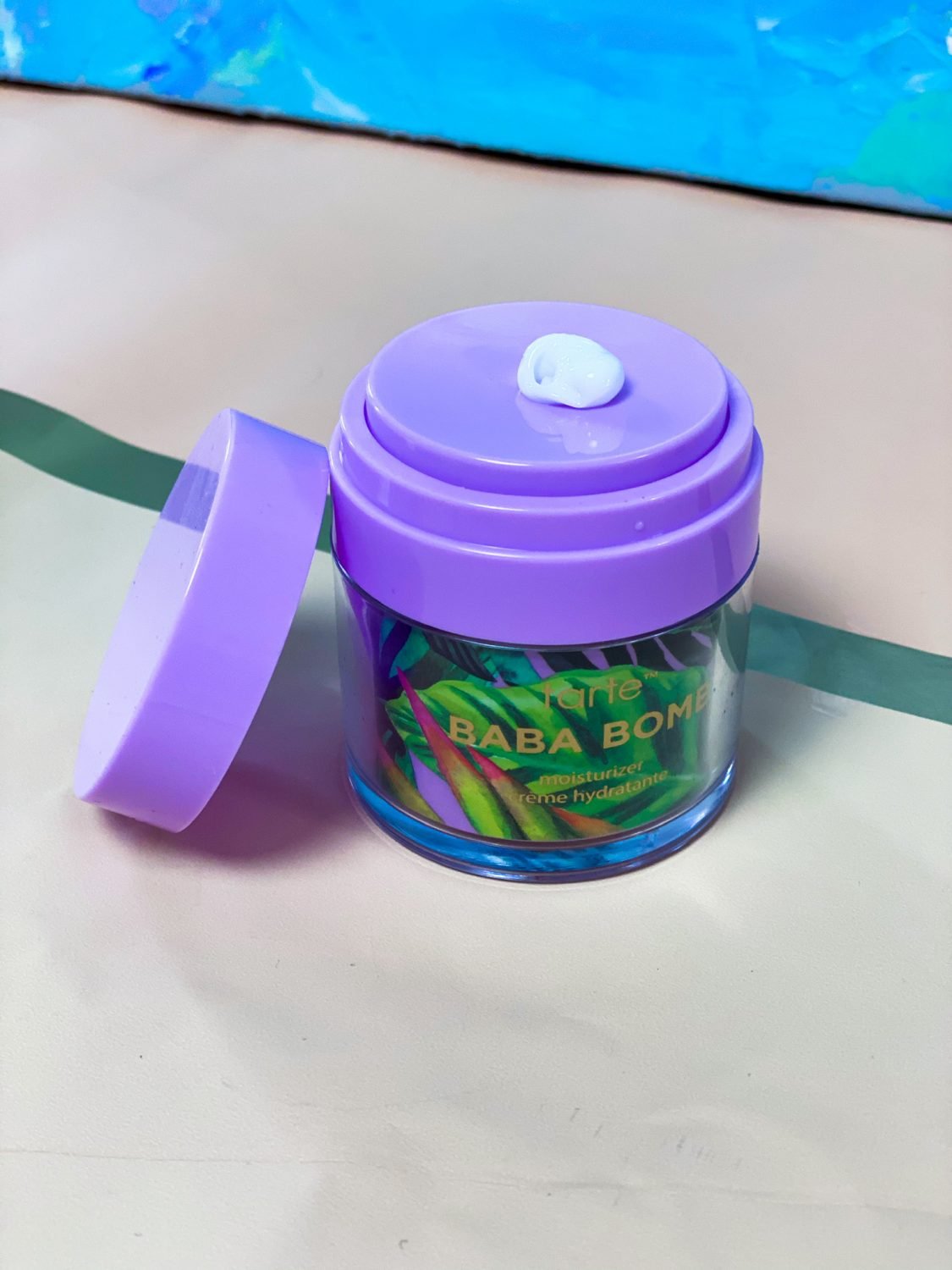 Shop more tarte below and remember, the more you spend, the more you save!
Sincerely,
Your very dedicated shopping enabler.