Comfort is the best word I can think of to describe how we all wanted to dress and feel over the past year. And just because the weather is warming up, comfort is still in demand! One of the most pleasant and best fabrics to wear during the hot days of spring and summer is linen. Linen is breathable, loose fitting and has an airy texture that takes the guess work out of what to wear on those hot summer days! It is an essential fabric for when you need to stay cool and look polished but not too polished. And I know what you are all going to say…."what about the wrinkles?" And to that I say, just go with it! There is something so easy about this causal fabric that the wrinkles will be the last thing on your mind! And, honestly, I think a few creases just give off a relaxed, sleek vibe! Check out a few different ways to incorporate linen into your spring and summer wardrobe!
Linen Jumpsuit
This linen jumpsuit has a playful vibe hence why we named it the Sunday Funday Romper. Pair it with a tank or tee or even over a swimsuit. Add a pair of heels for a dressier look.
Shop the look below
Linen Pants
Linen pants are like the denim of summer. They pair perfectly with a basic tee and easy sandal or sneaker. Wide-leg, cropped or jogger style, linen pants are the perfect option for running errands or dinning al fresco in the warmer temps!
Shop the look below
---
Linen Tee and Tanks
Who doesn't love a good tee for spring and summer? And a linen tee is the ideal for staying cool and feeling fresh. Perfectly paired with your favorite denim shorts or a cute summer skirt! Add a fun sandal, layer some necklaces and you are good to go!
Shop the look below
---
Linen Button Down Shirt
Classic is the first word that comes to mind when I think of a linen button down. It is chic no matter how you style it. Tuck it in, tie a knot, or wear it unbuttoned over a tank. However you style it, your look will be on point.
Shop the look below
---
Linen Dresses
If you have an outdoor gathering or special occasion in the height of summertime, a linen dress is an ideal outfit for your event. You can worry about having a good time, rather than being overheated! Add a pair of colorful, oversized earrings and a stylish clutch and just wait to be the center of attention!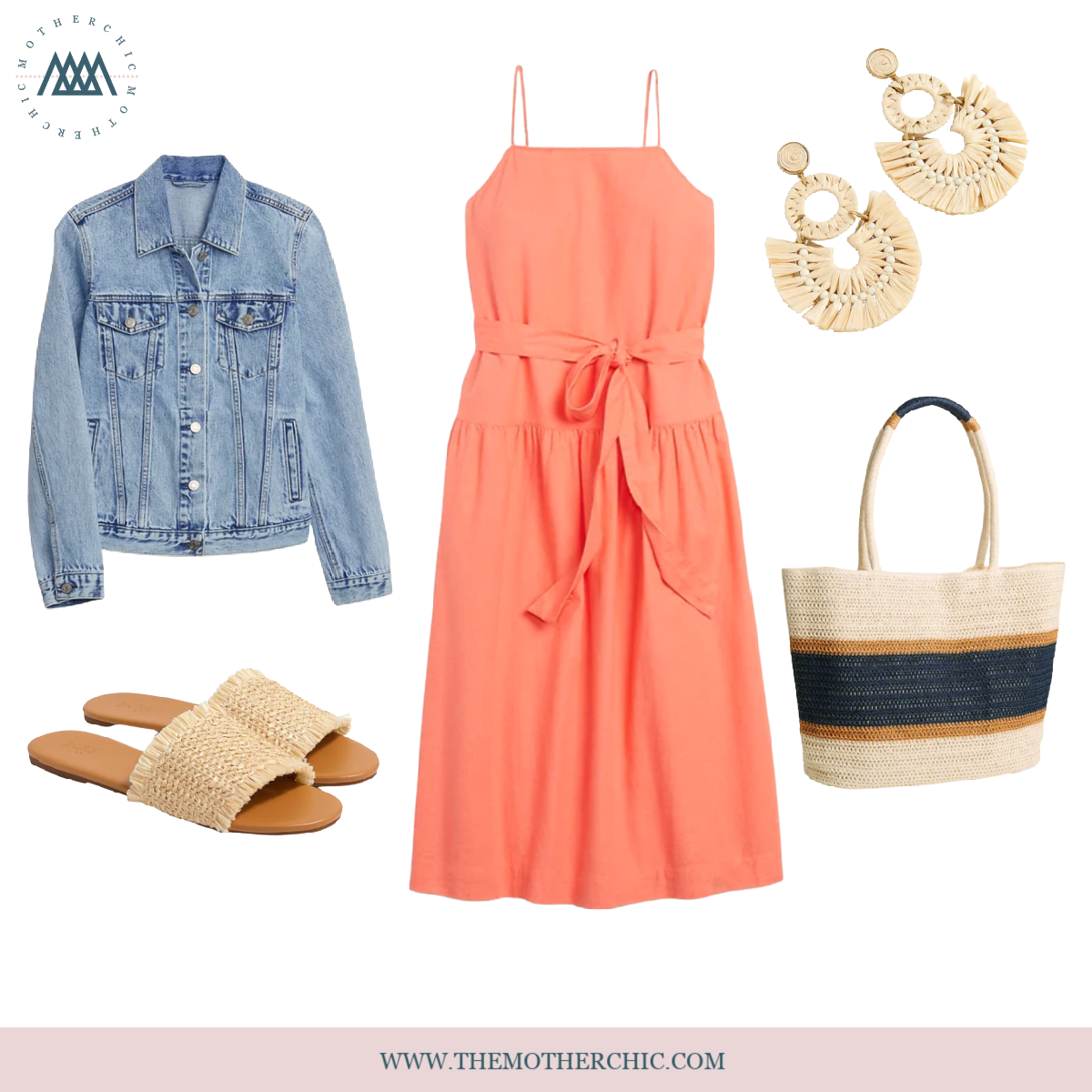 Shop the look below
---
More Linen to Love